After eating non-stop raw fish in Tahiti, my body is craving some meat…something hearty and comforting. And my choice of red meat is Bison…I started making bolognese with bison and now can't go back to regular ground meat. It's lean and lighter but flavor-packed! If you would excuse me, I'm going to grab a glass of wine and stuff my face with some pasta.
Ingredients
1 lb ground bison
half onion
2 celery stick
2 carrots
1~2 garlic chopped
1 Tablespoon tomato paste
1 Pome tomato sauce
1~2 teaspoon chopped anchovy
2 teaspoon dried oregano
1 teaspoon brown sugar
chopped parsley for garnish
Preparation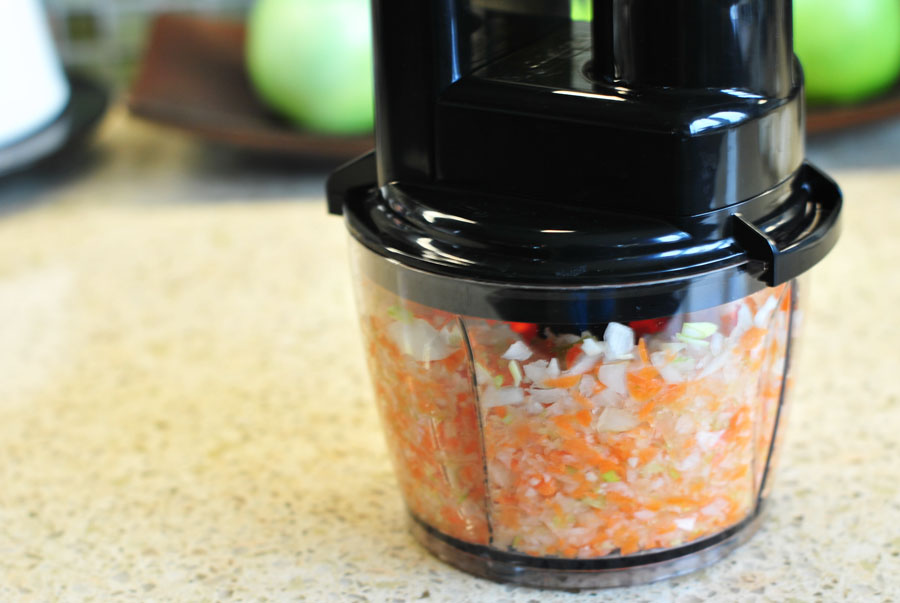 1. Pulse onion, celery and carrot in a food processor to 'xsmall' dice.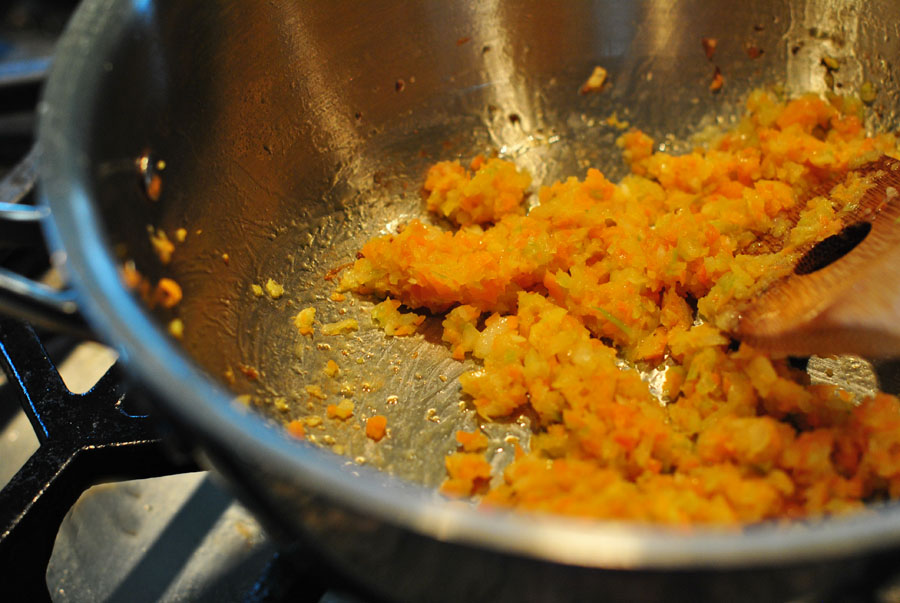 2. Cook the mixture on low heat till soft.
3. Add anchovy and garlic. Cook on low heat.
4. Add ground bison and again, cook on low hear. It's the key to make good Bolognese. You have to cook it slowly on low heat to get that rich flavor. Keep stirring so it doesn't burn.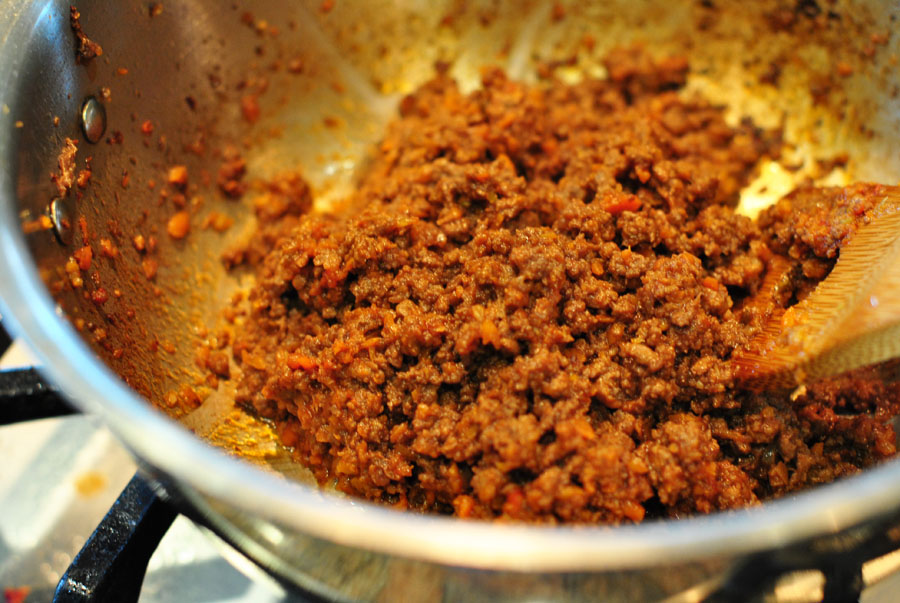 5. Add tomato paste, oregano and cook again…."slowly on low heat!" Salt and pepper to season.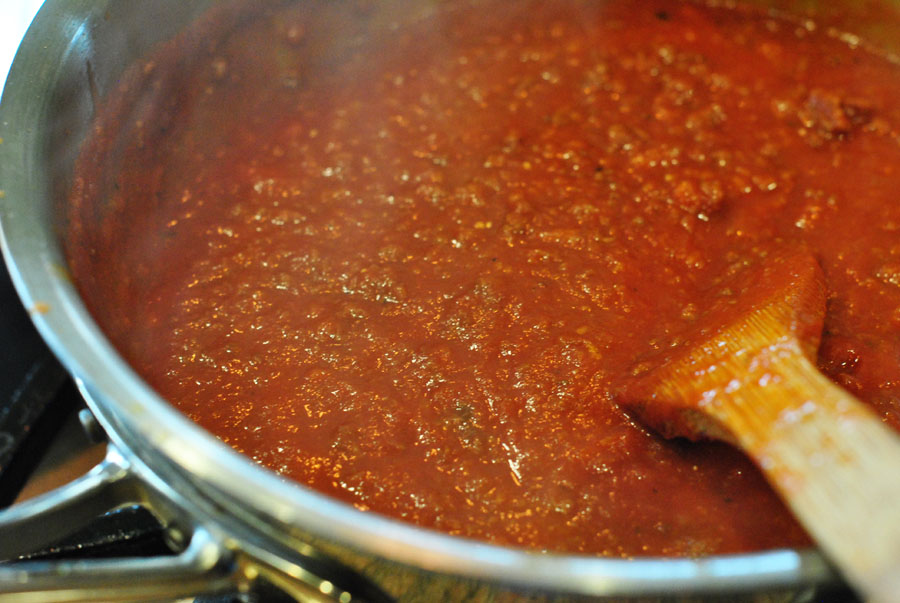 6. Add tomato sauce.
7. Time to add some cheese in the sauce. You can grate it in but I'm lazy so I just cut a few chunks of it, dump them in. Let it melt into the sauce. Add brown sugar and season again with salt and pepper.
8. Cook pasta and enjoy!