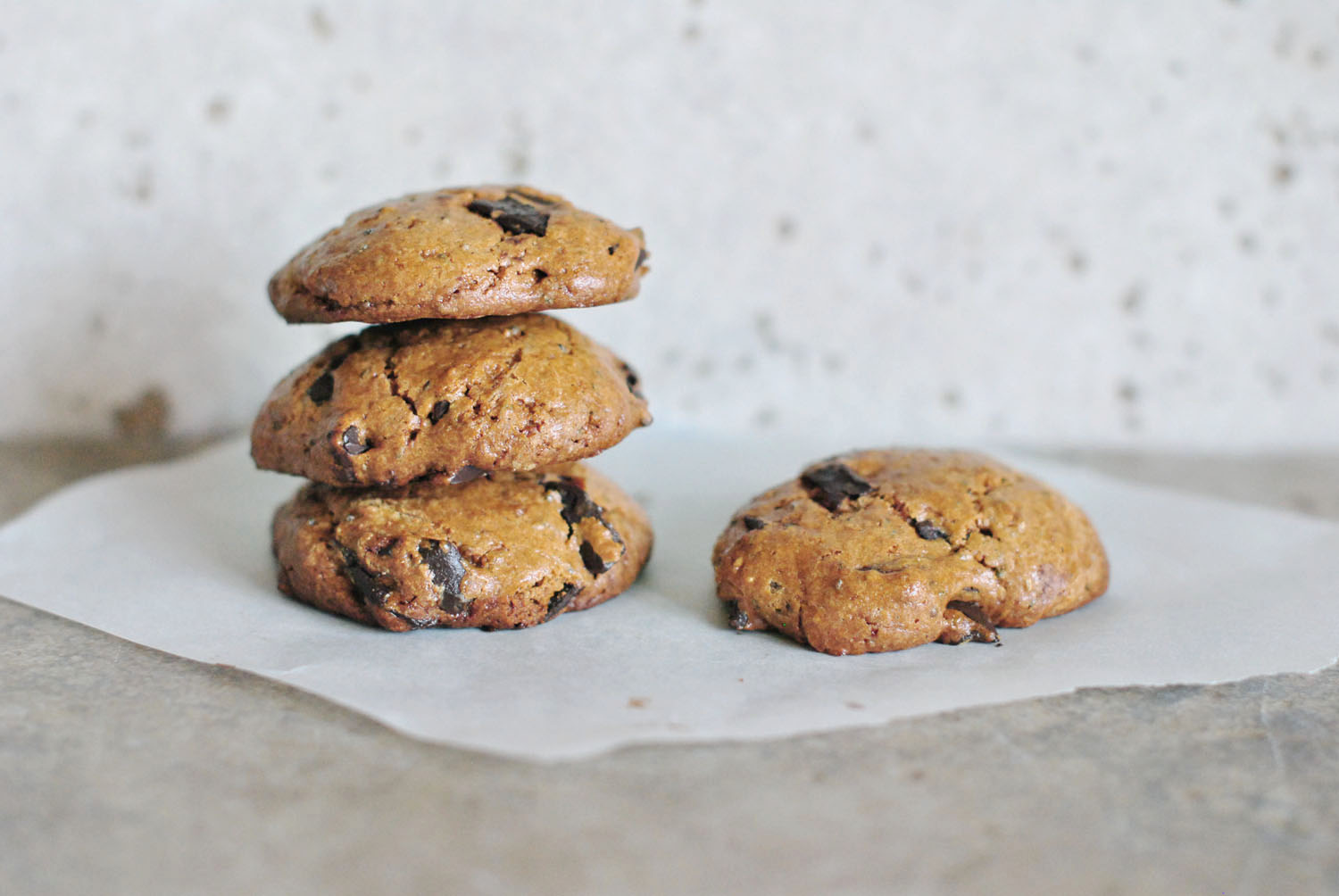 When I did 'pseudo' paleo diet, these cookies are the one thing that kept me through it. I didn't feel deprived at all. In fact, when I eat 'regular' cookies now, I feel funny in my tummy. Everything in these cookies are good for you. Just make sure you use real cinnamon, 'ceylon'. I even put in my water bottle! Love love!
I dip these in my coffee in the morning and a few more in the evening with a glass of almond milk. It keeps me so full especially some chia seeds added in. After making these a few times, you can actually eyeball without measuring at all. In my grocery list, a jar of tahini is always included because I make this almost everyday. Addiction is real. Enjoy! xoxo
Ingredients
(Makes about 12 cookies-I make a small batch enough to last only one or two days max. These are so easy and quick to make, you can make fresh batch in about 20 mins)
1/2 cup Tahini
1 Large egg
1/4 cup coconut sugar
1/4 dark chocolate chunks(love the trader joe's one)
1 teaspoon vanilla extract
1/16 teaspoon baking soda (Just fill half of your 1/8 ts, the smallest measuring teaspoon)
2 ~3 teaspoon cinnamon
Chia seeds or chopped walnuts (optional)
Preparation
1. Dump the all the ingredients in a bowl. Mix it well with a spoon. No fancy baking tools. Just a spoon would do the work.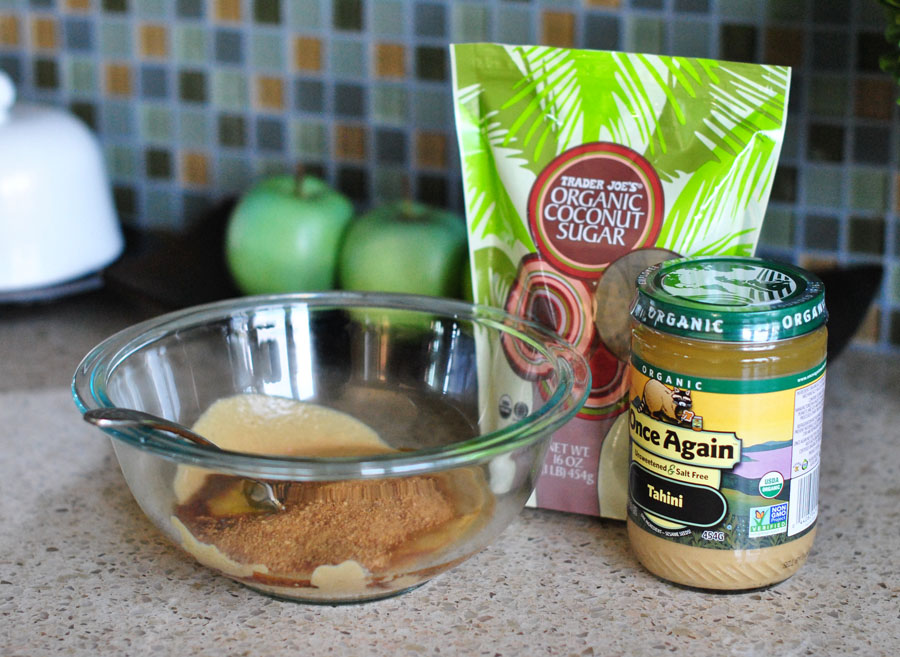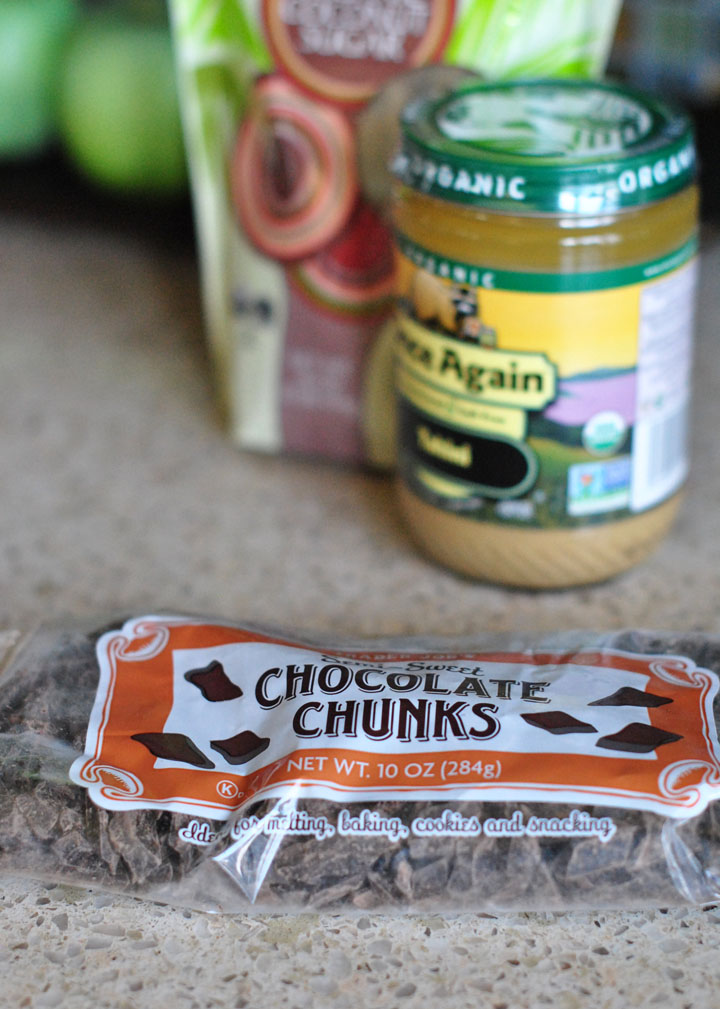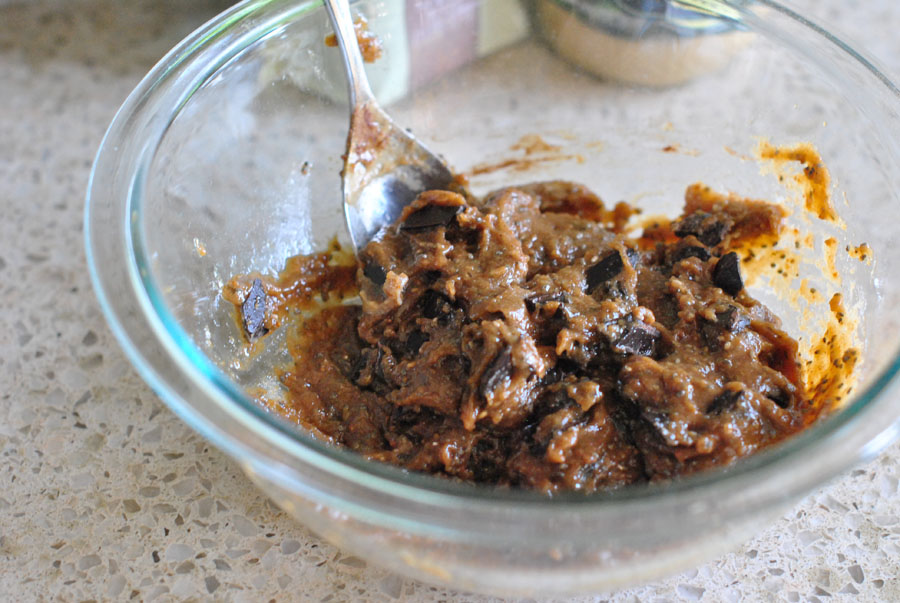 2. Dollop about inch on parchment paper + cookie sheet.
3. Bake 15-20 mins at 350'F. Don't over bake. These cookies taste the best when you take them out slightly undercooked. When you see them just about to get golden, take them out.
4. Eat them, dip them. Repeat.