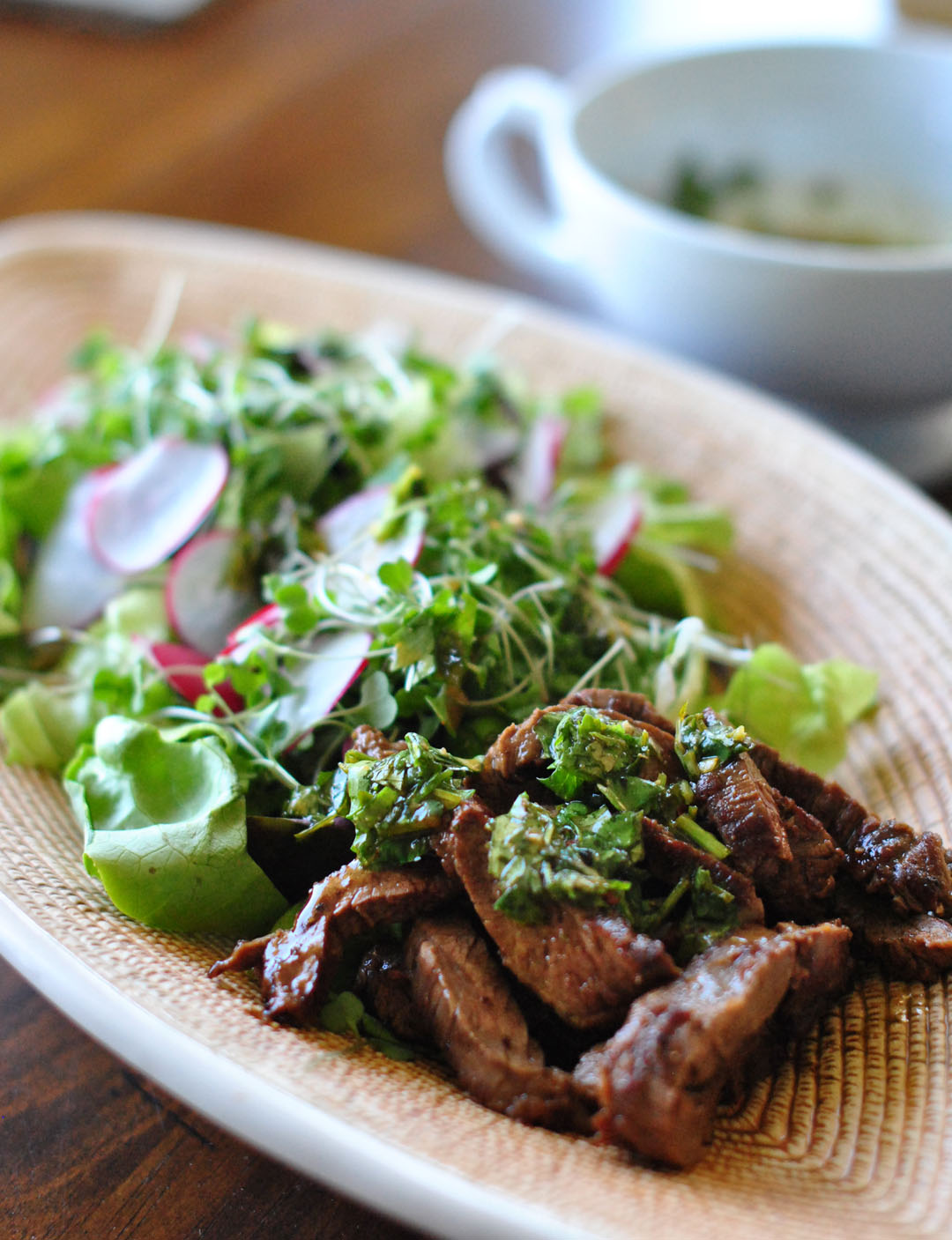 I thoroughly enjoy vegan, vegetarian dishes but I'm blood type O. I am a hunter. (I mean I 'hunt' at the grocery store meat department)
I need meat. And I do crave it. I whipped up this delish steak salad for lunch, (yes all for myself- and leftover for hubby's dinner when he gets home. You with me?), ate at my kitchen island, standing, flipping through womens health magazine, (I know it sounds weird, but I like eating like this…). I feel good. I feel strong. I won't get 'hangry' all day, no need to grab that chocolate bar….although I may be….I know I will be…

Ingredients
• 1 lb flank steak- Season with Olive oil, salt/pepper and some ground cumin.
• Teriyaki Sauce (yes you can make it from the scratch if you want to go all the way, but I have a store bought bottle sitting in the refrigerator, so why not?)
• Favorite greens for your salad (I used butter lettuce, micro kale, radish, avocado)
Dressing
1/4 cup olive oil
1/4 cup chopped cilantro
1 teaspoon Teriyaki sauce
1 teaspoon rice vinegar
1 teaspoon honey
1/4 teaspoon garlic powder(feel free to use fresh garlic, minced)
1/4 teaspoon ground cumin
sprinkle of red pepper flakes
salt/pepper.

Preparation
1. Season the steak (see the ingredients above) and let it in room temperature for 30 mins.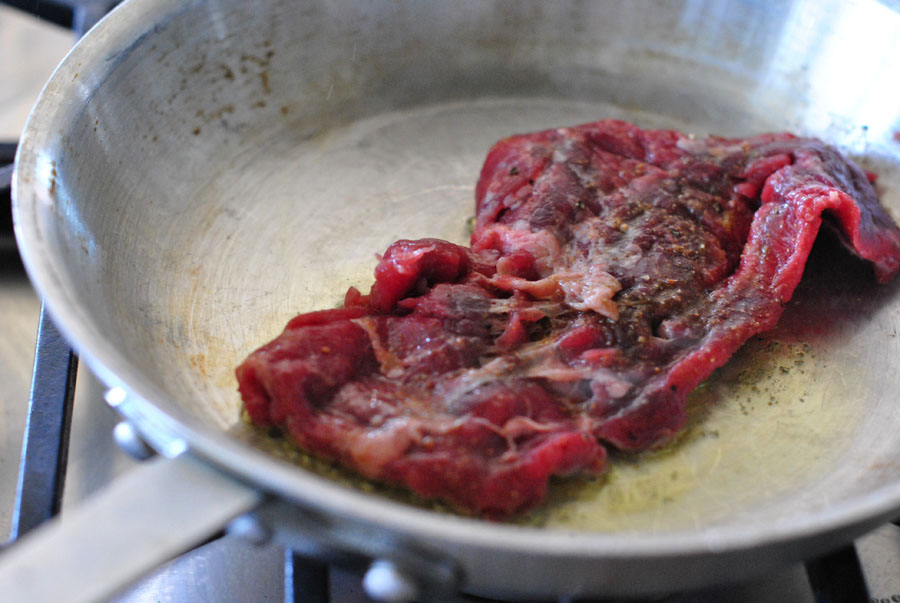 2. Make dressing : You think you can do this? Mix the ingredients all together! The most difficult part would be washing cilantro, spin it and chop it. Boy, that was hard. Taste as you go.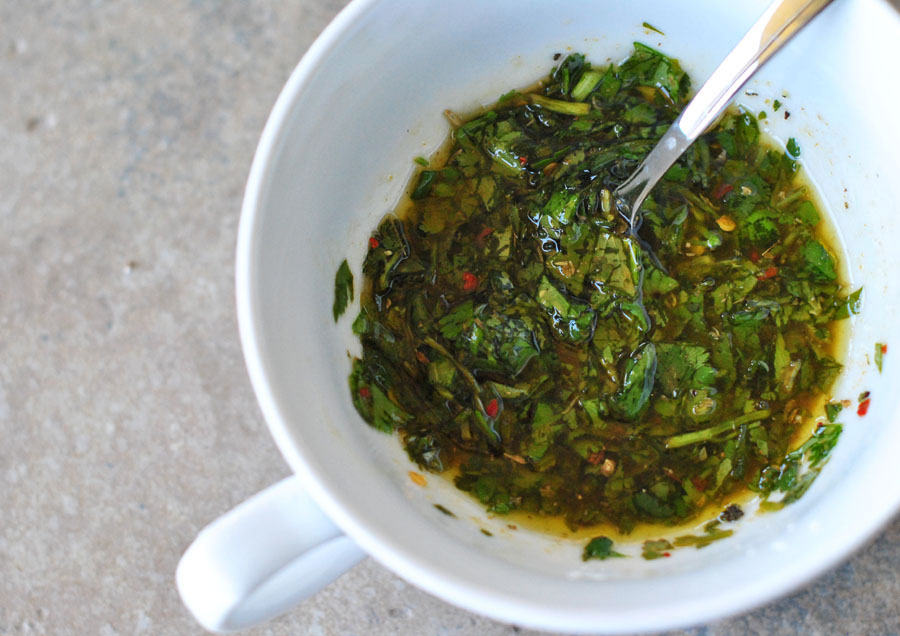 3. Prepare your salad.
4. Heat skillet with olive oil, high heat, cook the meat 2 mins each side.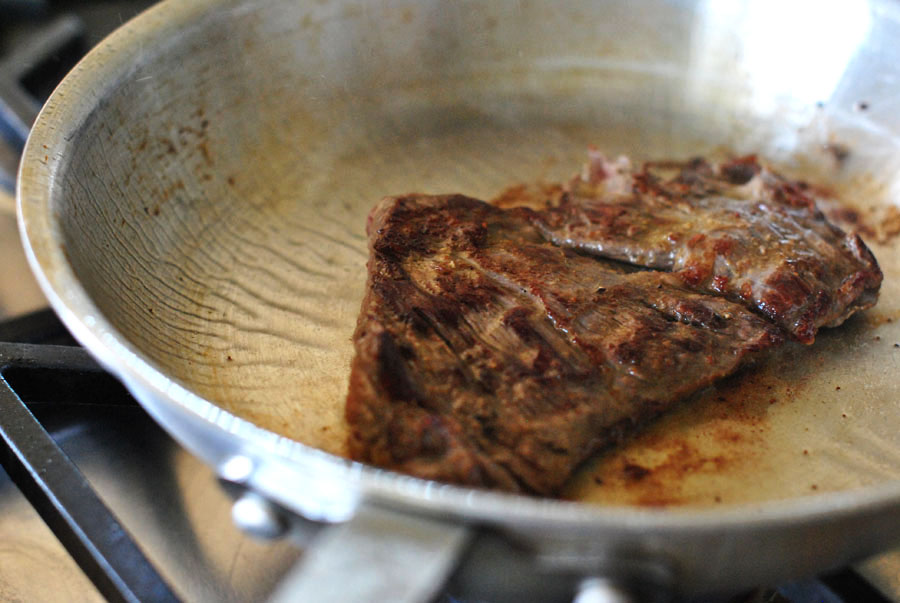 5. Transfer the steak to a chopping board, let it rest for 10 mins.
6. Slice the meat.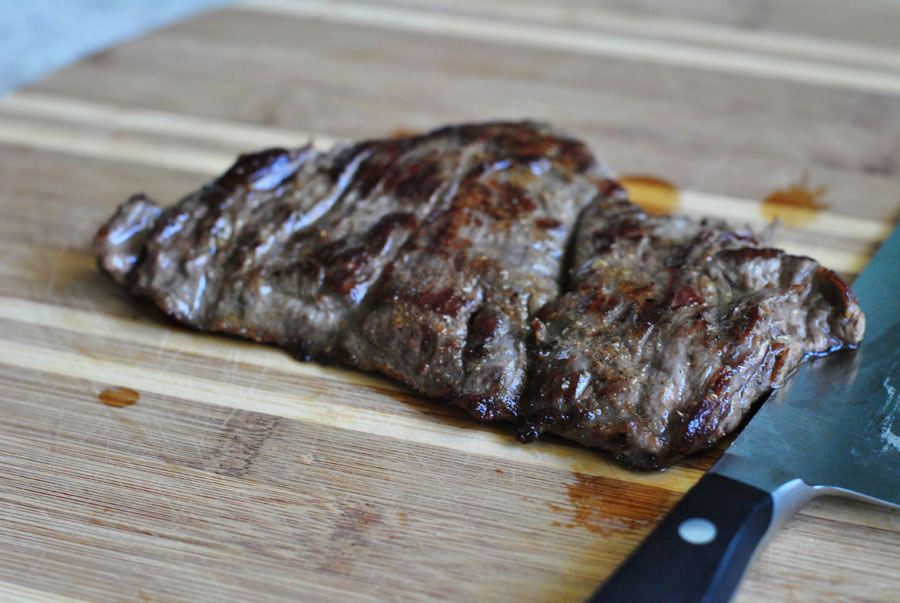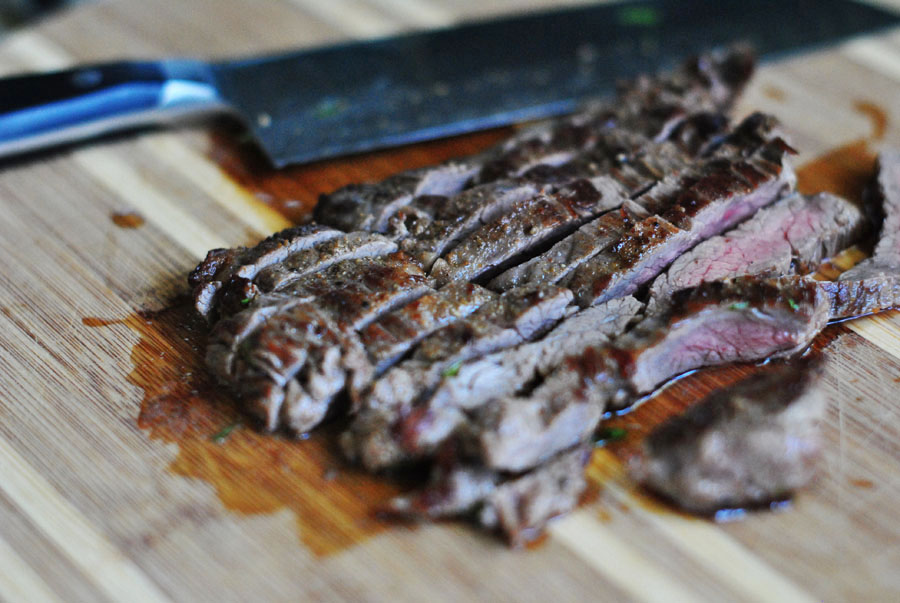 7. Put the sliced meat back into the skillet where all the brown bits are left for some loving.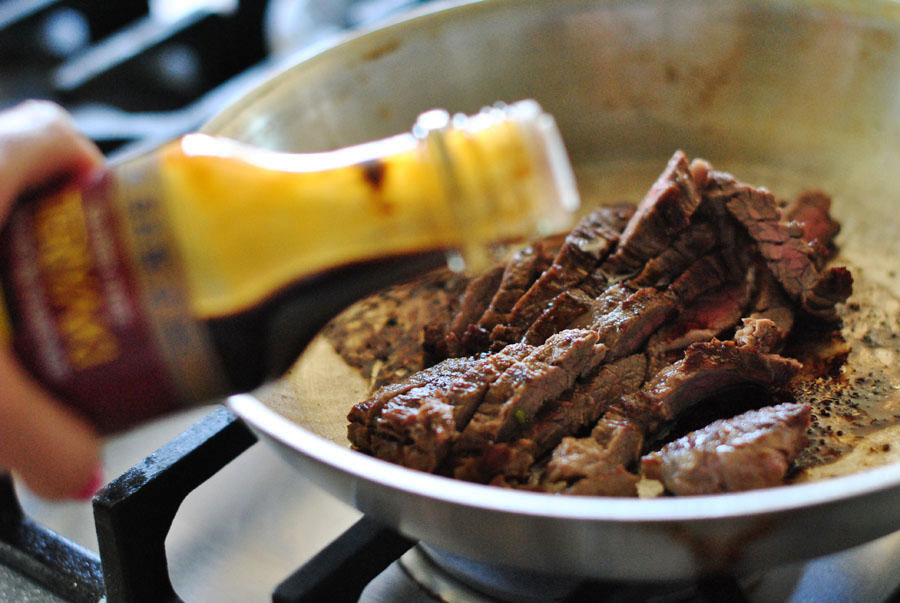 8. Add 1~2 teaspoon teriyaki sauce, quickly mix the meat, brown bits, and teriyaki sauce together. If the pan is already dried out, turn on heat very very low. (You can add a small dollop of butter to finish up if you would like.)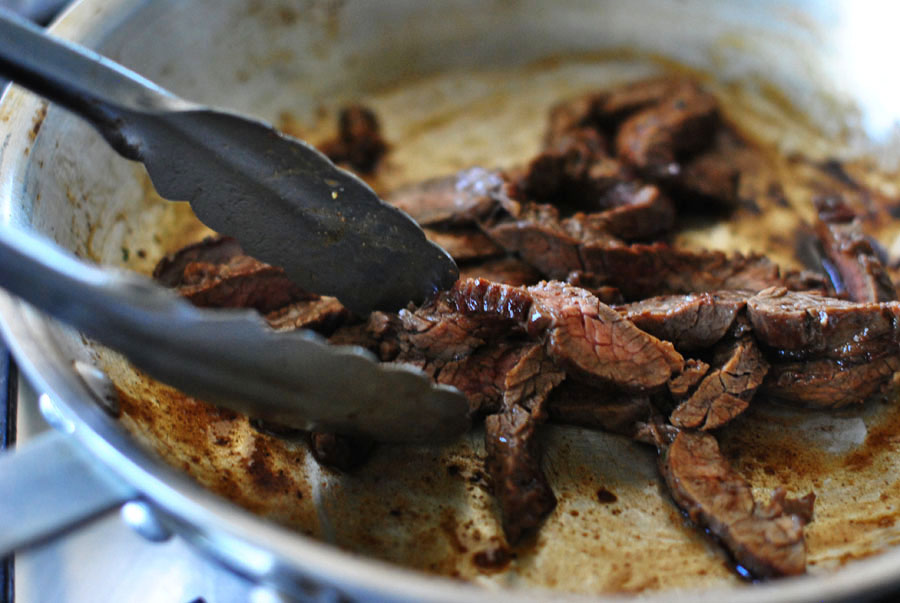 9. Drizzle dressing over the salad and steak. Time to eat!
10. Optional : Tiny sprinkles of Sea salt all over.