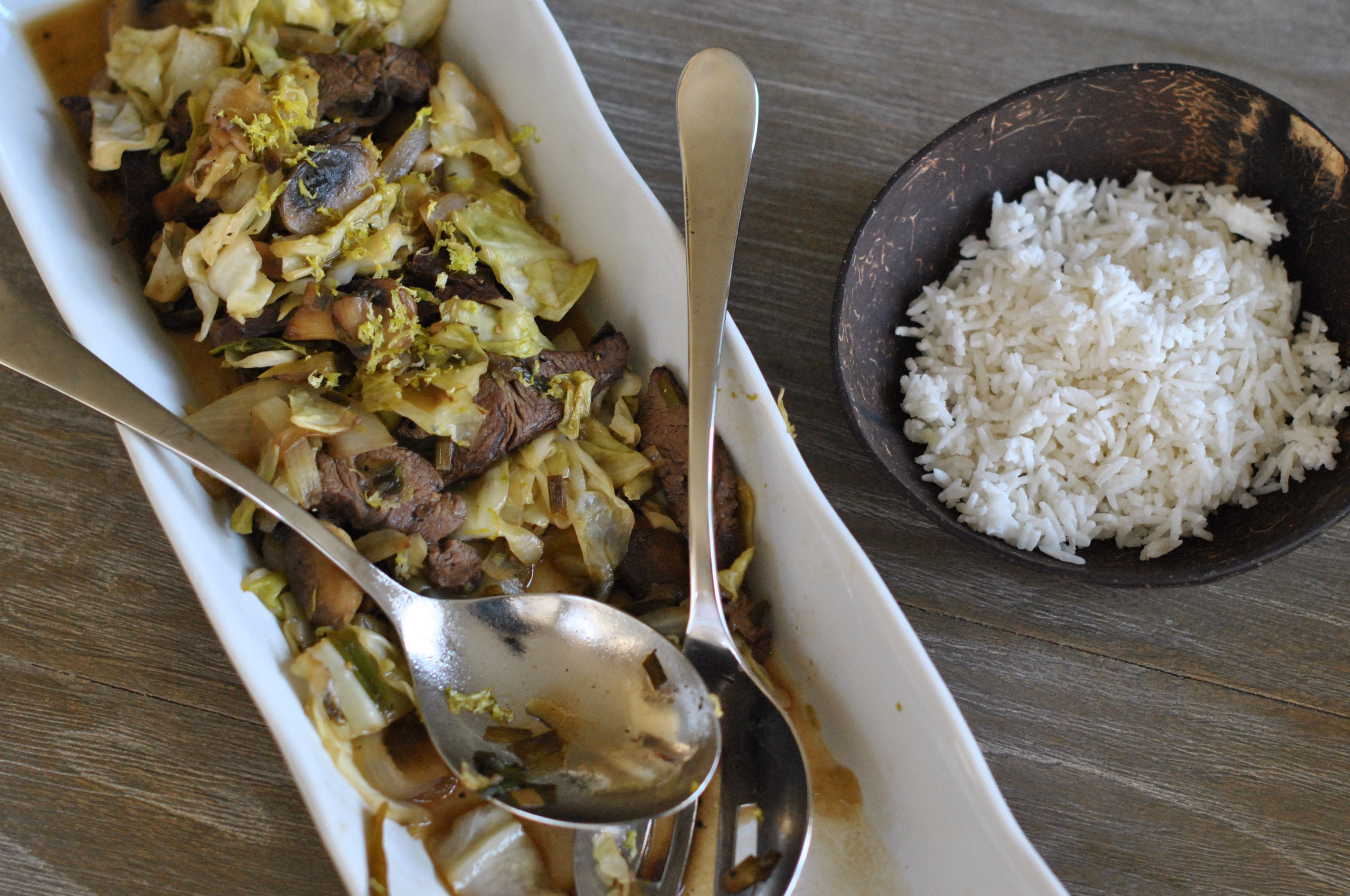 I have a god daughter that I adore. Her name is Sammie and she is 20. I am like a cool auntie/sister/god mother. All in one. Think since I don't have kids, I always like to say 'I have a god daughter'. I want to brag about having her. She is beautiful, funny, smart and has a heart of gold. Like her god mother. 🙂
Nothing is more adorable then her come over looking for food. I love feeding hungry college kids. As a picky eater as she is, this one is most requested dish by her. She would come eat this anytime of the day. And I get extra points for being a cooler god mother then friends'. Yup this is how it works, bride them with food.
Ingredients
1 lb wagyu flat iron steak
1 cone cabbage
1 onion
1 bunch green onion
8 oz white mushroom
3 garlic cloves
Sauce
1 Tbs soy sauce
2 Tbs rice vinegar
1Tbs sesame oil
2ts fish sauce
2ts hoisin sauce
1ts oyster sauce
1/2 Tbs sugar
1 Tbs water
(optional-1 ts gold mountain sauce)
Preparation
1. I get this gorgeous wagyu flat iron steak at a local market. Feel free to use any cut of your choice. But if you can get hands on wagyu flat iron, get it. It's better then any other fillet cut. And it's inexpensive!
Heat the pan with olive oil, medium heat, cook the meat 2~3mins each side to get some searing going. Salt and pepper each side pls.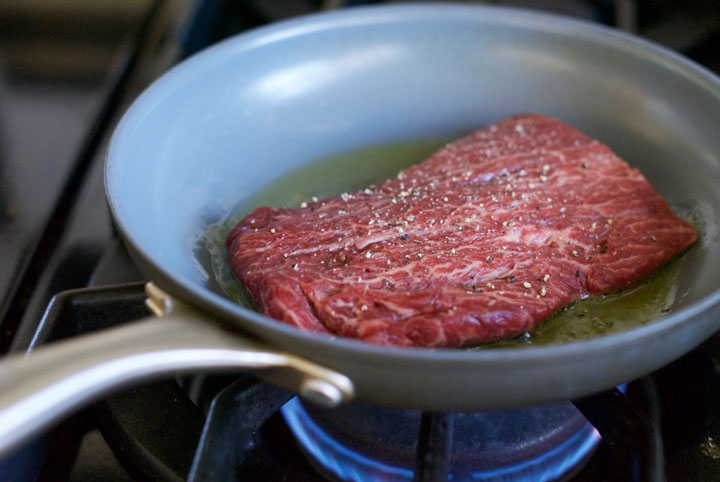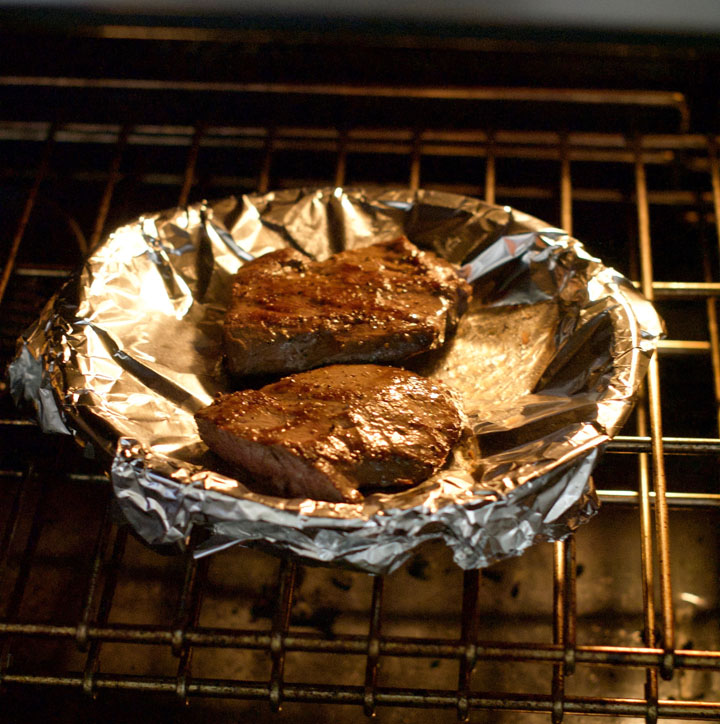 2. Transfer to a oven proof pan, put in 425'F oven for 5 mins. It's pretty thin cut so will cook fast.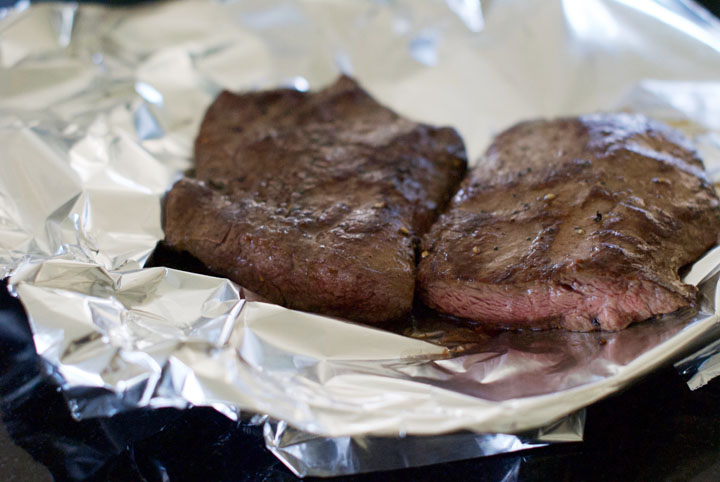 3. Take them out, let it rest. Once cooled slightly, slice them thinly.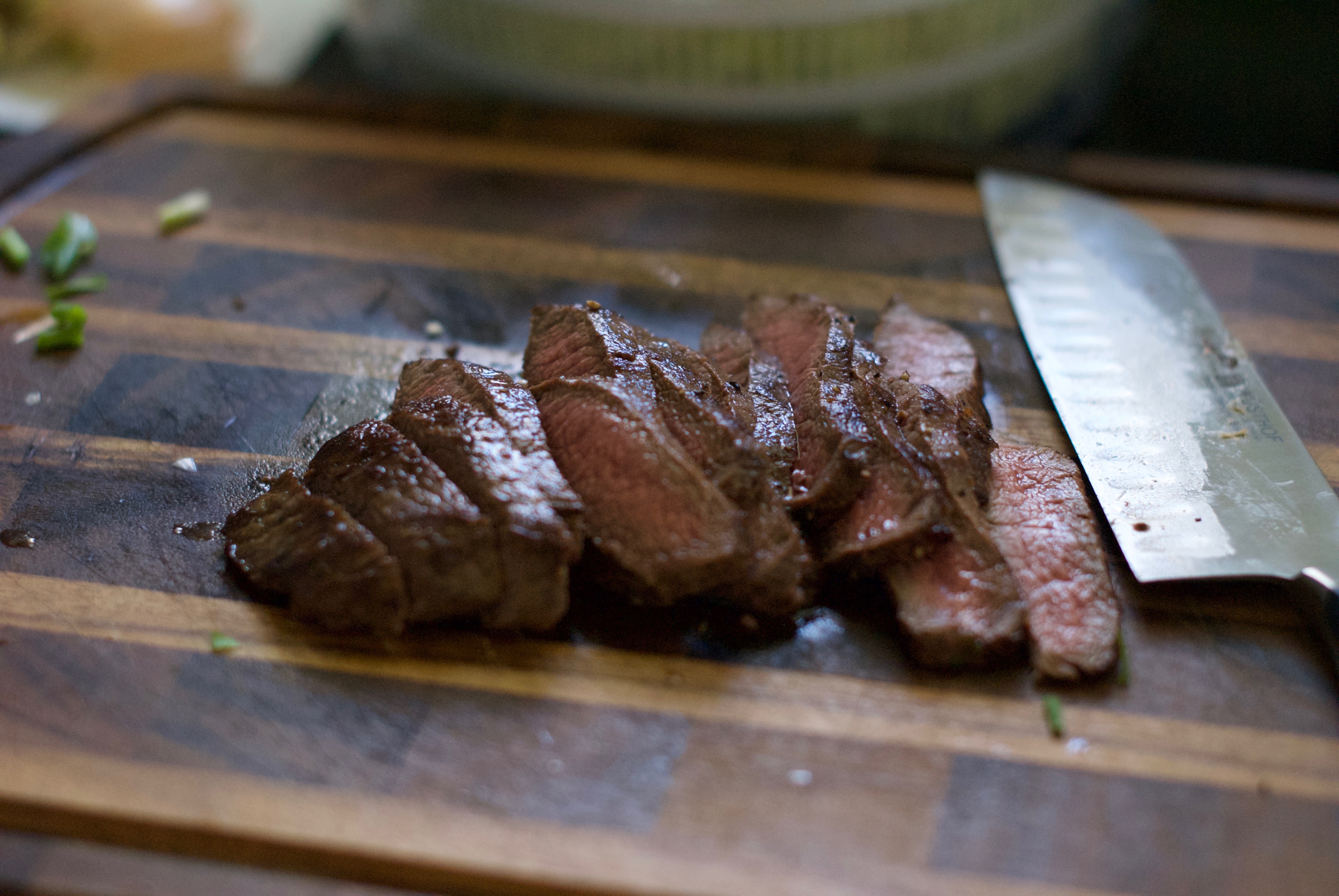 4. Chop onion, cone cabbage(Cone cabbage is sturdier then regular cabbage, so it's still crunchy when cooked. But if  you can't find it, just use regular cabbage) Mince garlic, slice the mushrooms. And have them all ready to go. Because once pan is on to stir fry, there is no turning back.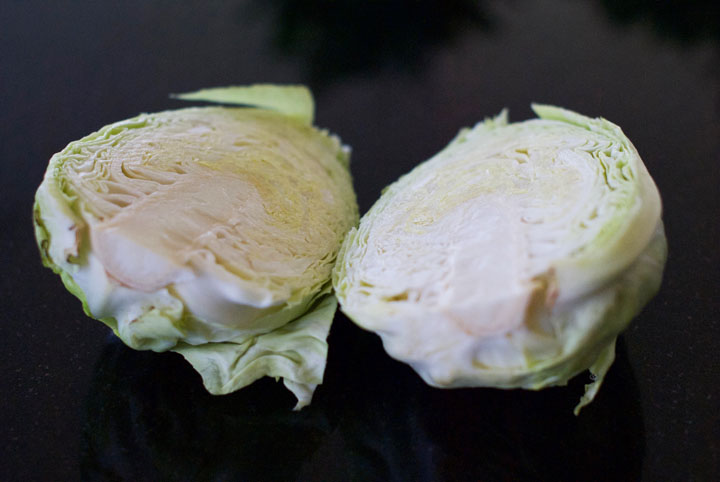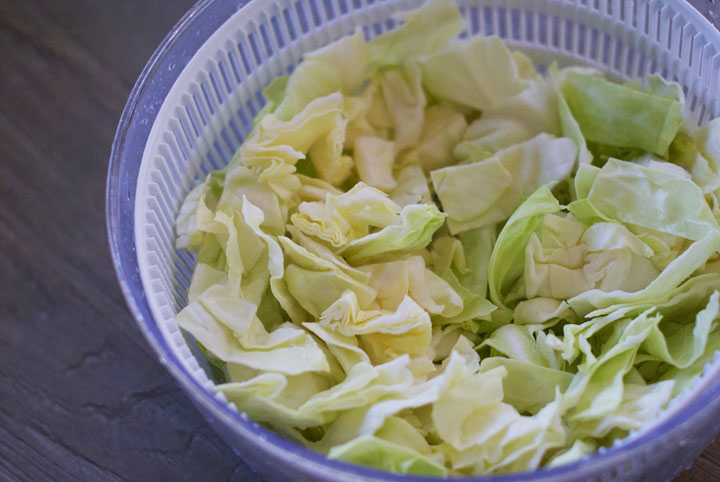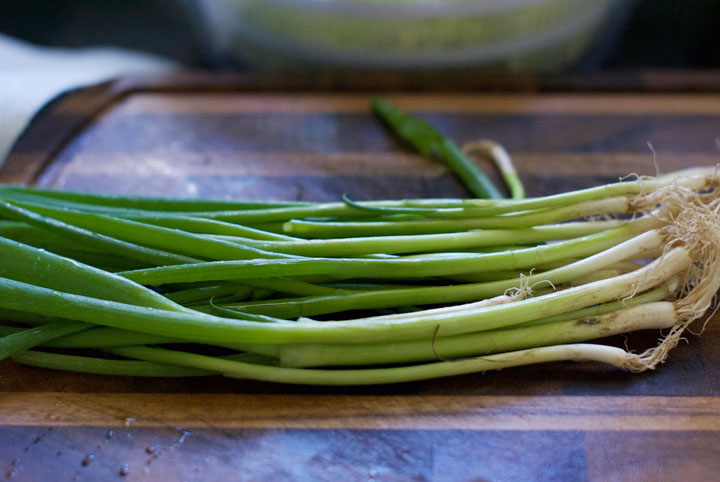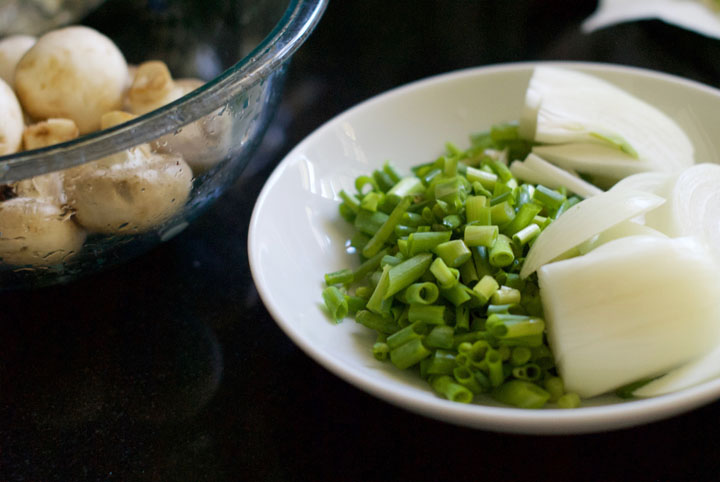 5. Now mix all the ingredients for the sauce and put in in a bowl.
6. Medium heat, oil, sweat green onion and onions.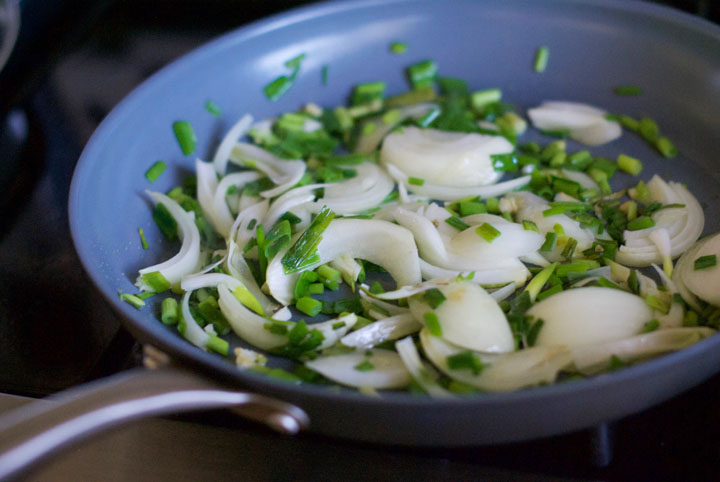 7. Add mushroom and cabbage and cook till soft.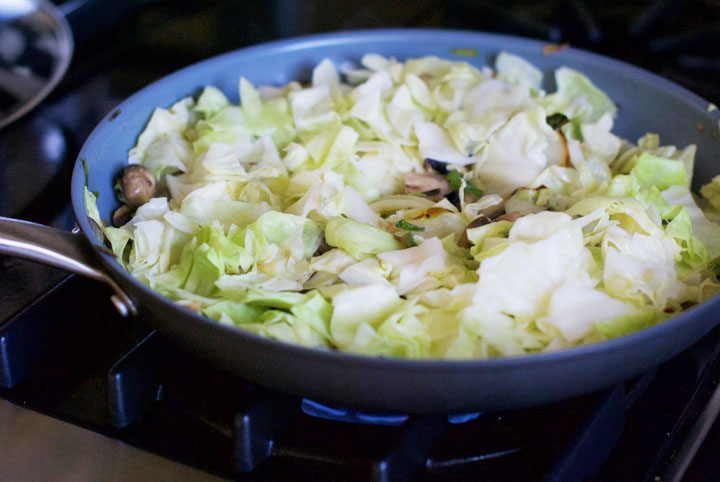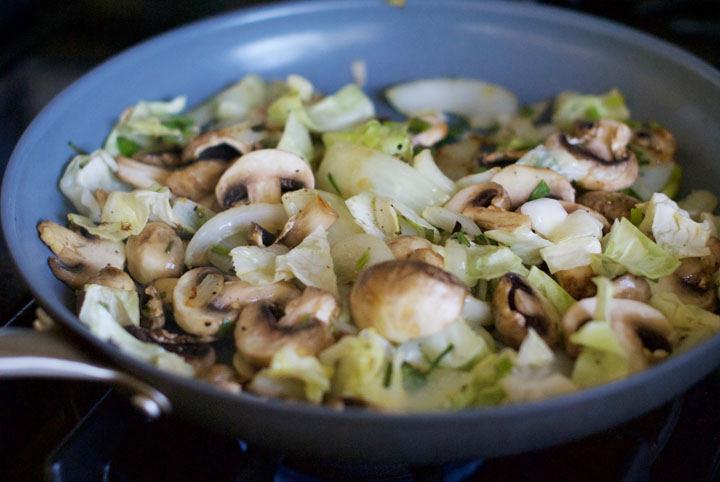 8. Toss in sliced steak and pour the sauce all over. Turn down the heat low so the steak doesn't get overcooked.
9. Season slightly again with salt and pepper. Gently fold all the goodies together.
10. Serve with steamed rice.
And be a coolest god mother ever!