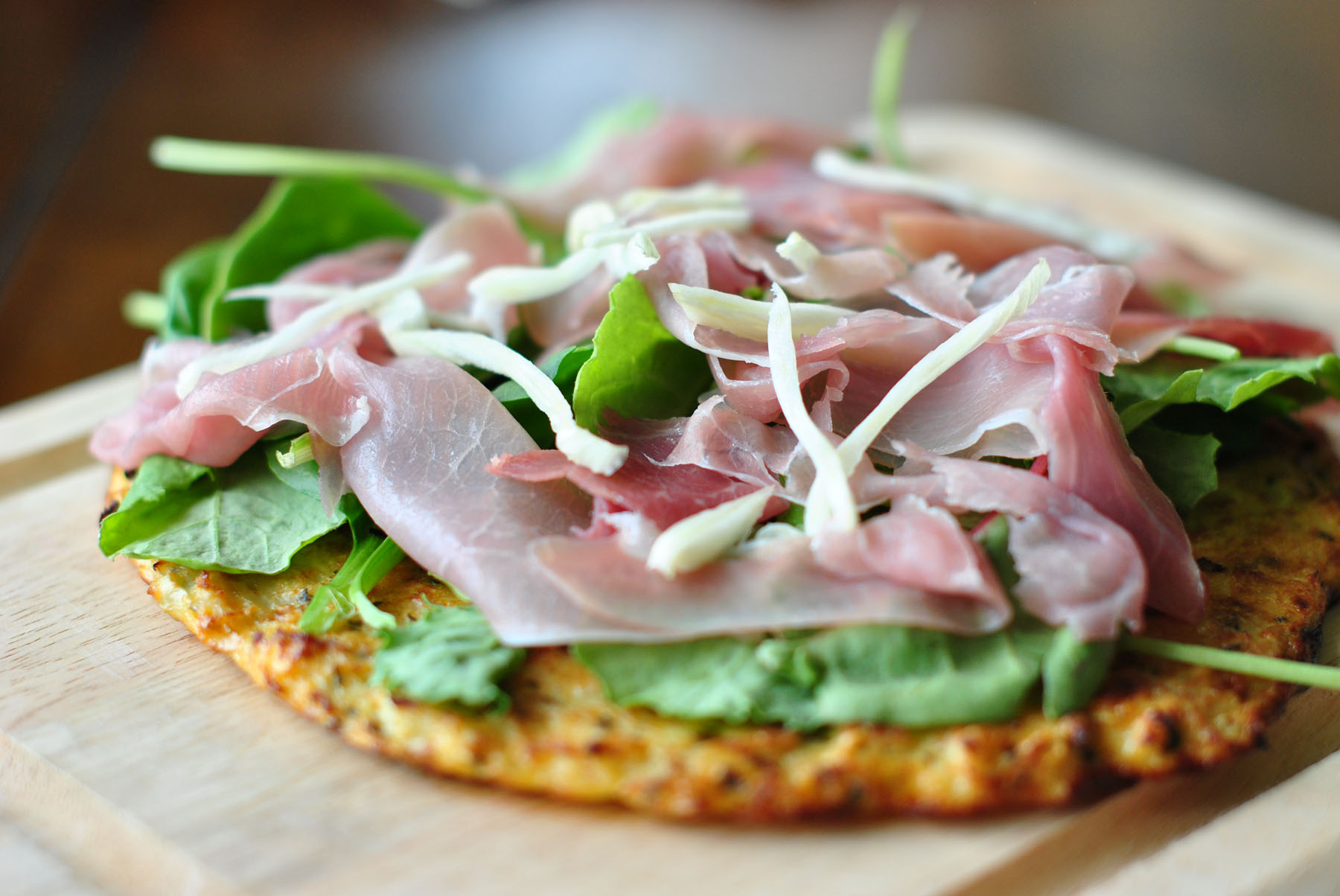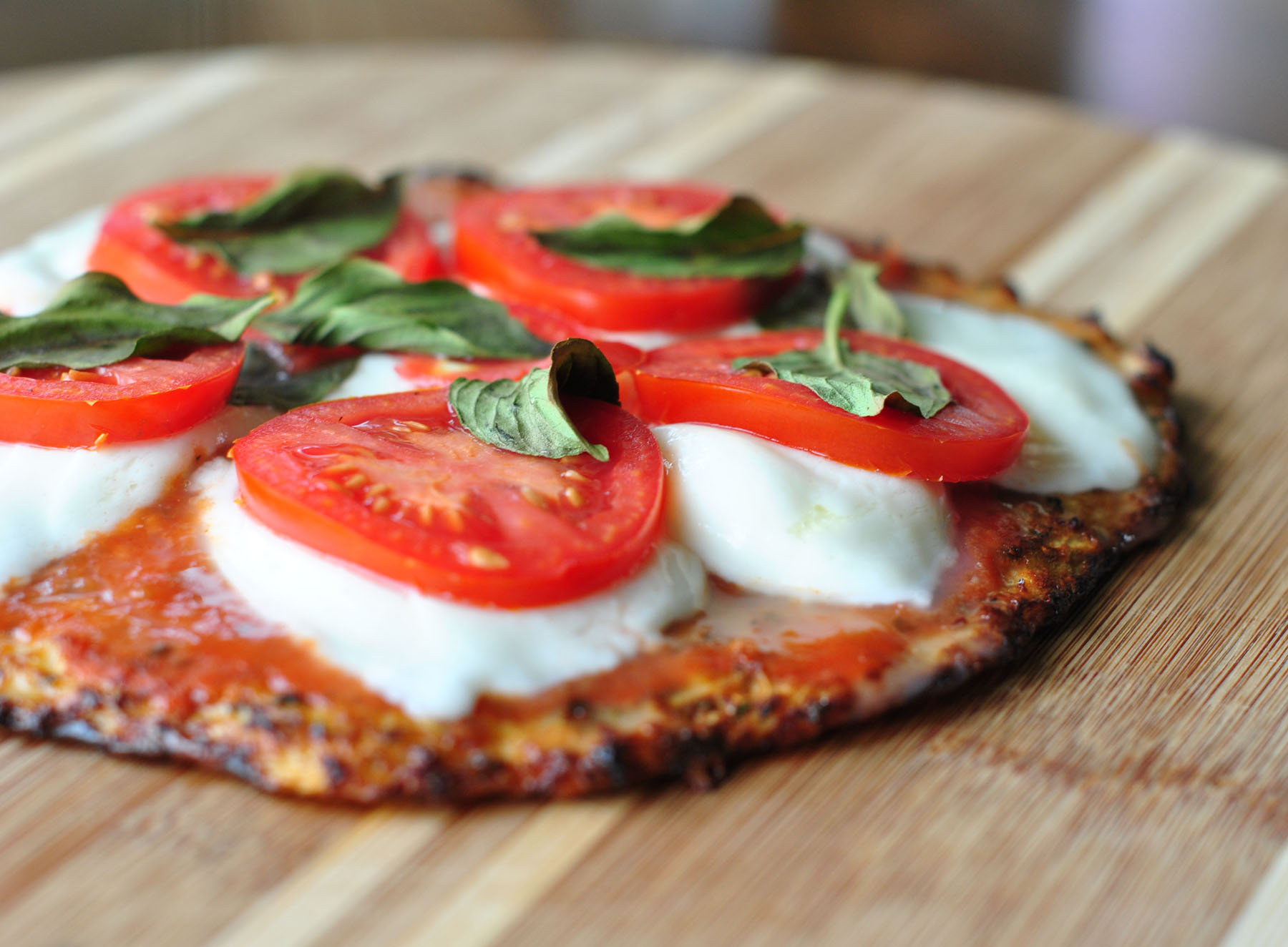 I met my friend, Alisa in my first year of culinary program. She was studying to be a dietitian and needed to take basic culinary classes. When I walked into the classroom (kitchen, in this case) I spotted her and I put down my knife kit right next to her. I was one of the older students…and I really didn't feel like working next to the kids who just graduated from high schools..(no offence 🙂 just because I may not understand their lingo…) She had already finished her B.A and had a husband …Yes— she is going to make me feel comfortable…and she is so beautiful….we can talk about our husbands….we can go get a cup of cappuccino after school…. And yes, we became close friends ever since! I'm proud of myself  for making the first move…. Now she is a registered dietitian and often times, txts me pictures of  beautiful vegetarian dishes she makes. The other day, she sent me a picture of yummy pizza and said it's cauliflower crust pizza. Deliciously intrigued, I researched, made 5-6 pies, made my husband a guinea pig for a few nights. And here it is – Approved by a registered dietitian and loved by the husband, Cauliflower-crust pizza!!!!
Ingredients
1 1/2 cup shredded cauliflower
1 cup shredded smoked mozzarella cheese
1 egg beaten
Pinch of dried oregano
Salt
1 small garlic grated
2 teaspoon olive oil
Preparation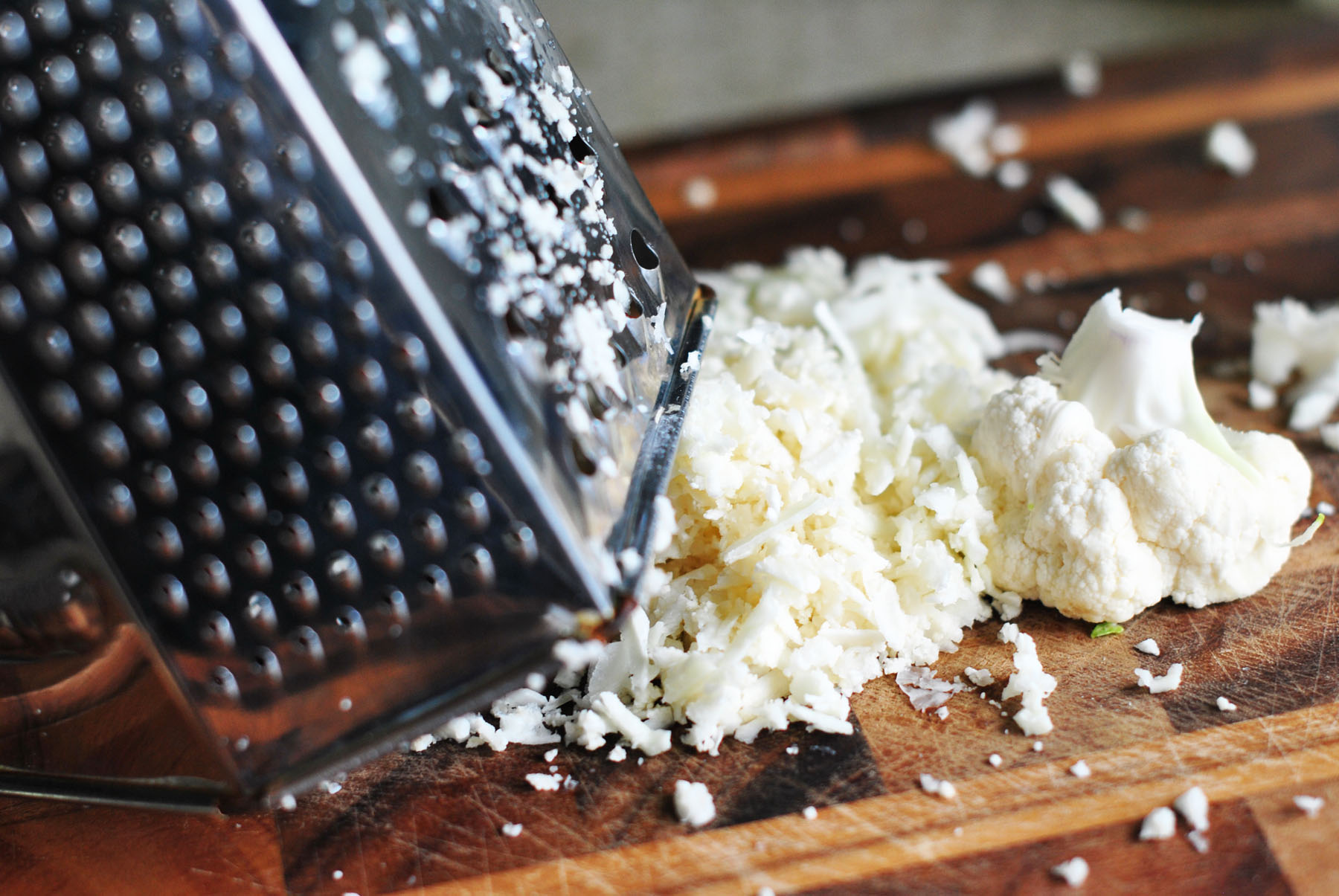 1. Remove stems and leaves and grate cauliflower to the size of rice (You can use  a cheese grater or pulse a few times in a food processor )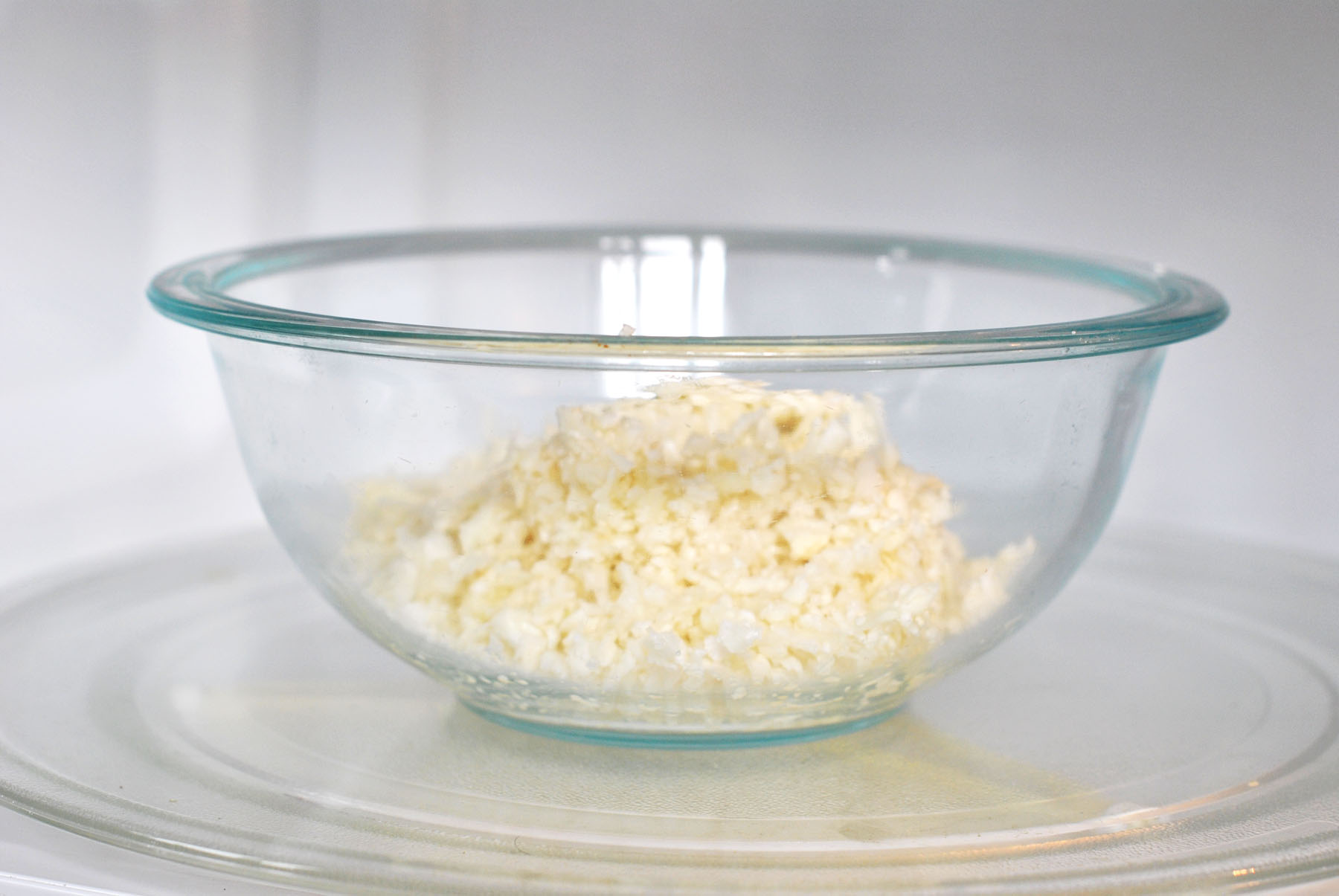 2. Microwave it for 1 mins or 1 min 30 seconds – just to get it softened ( Don't overcook it – it will result in a mushy crust .)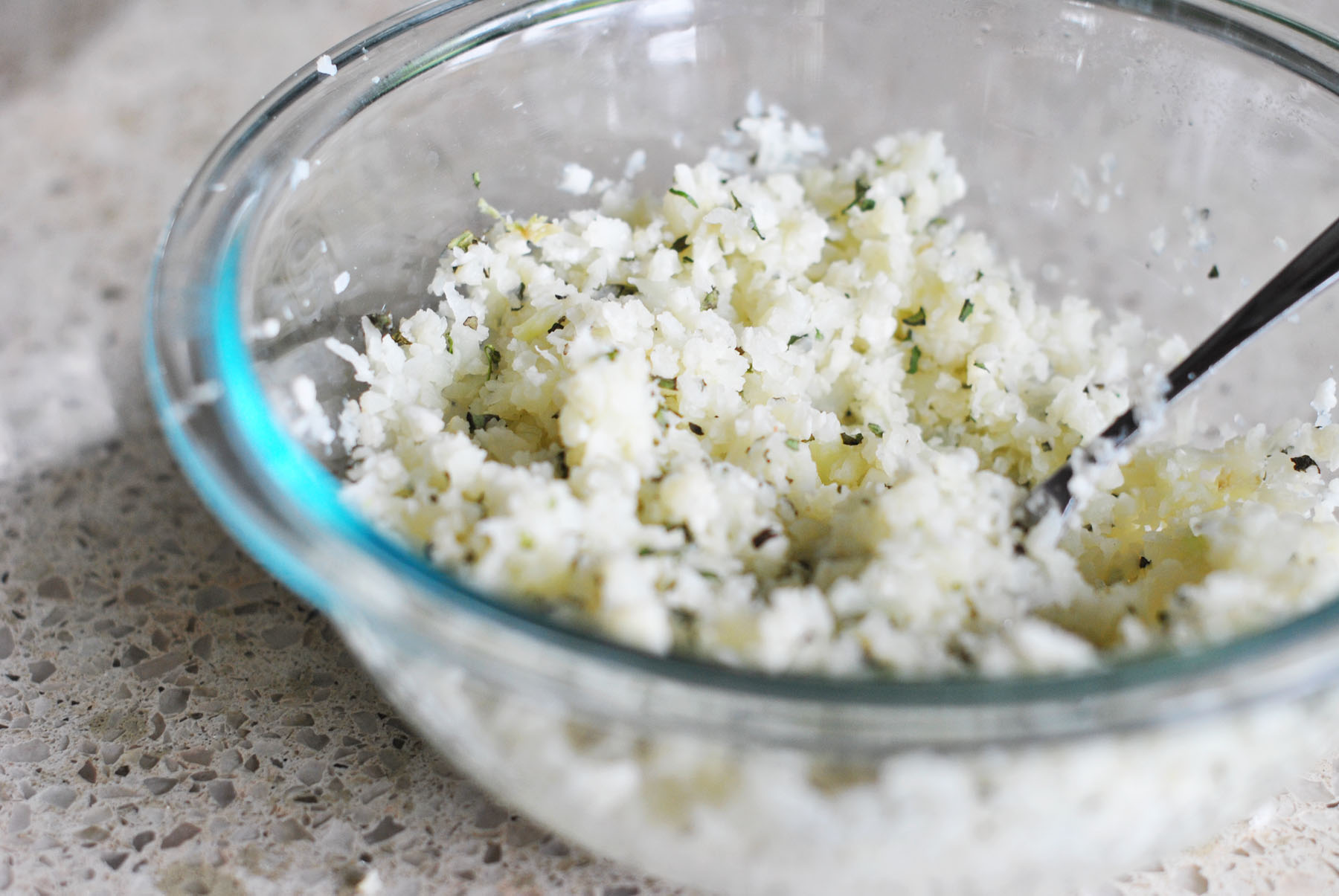 3. Let the cauliflower mixture to cool down a little bit. Then mix in rest of the ingredients.
4. Preheat oven to 450'F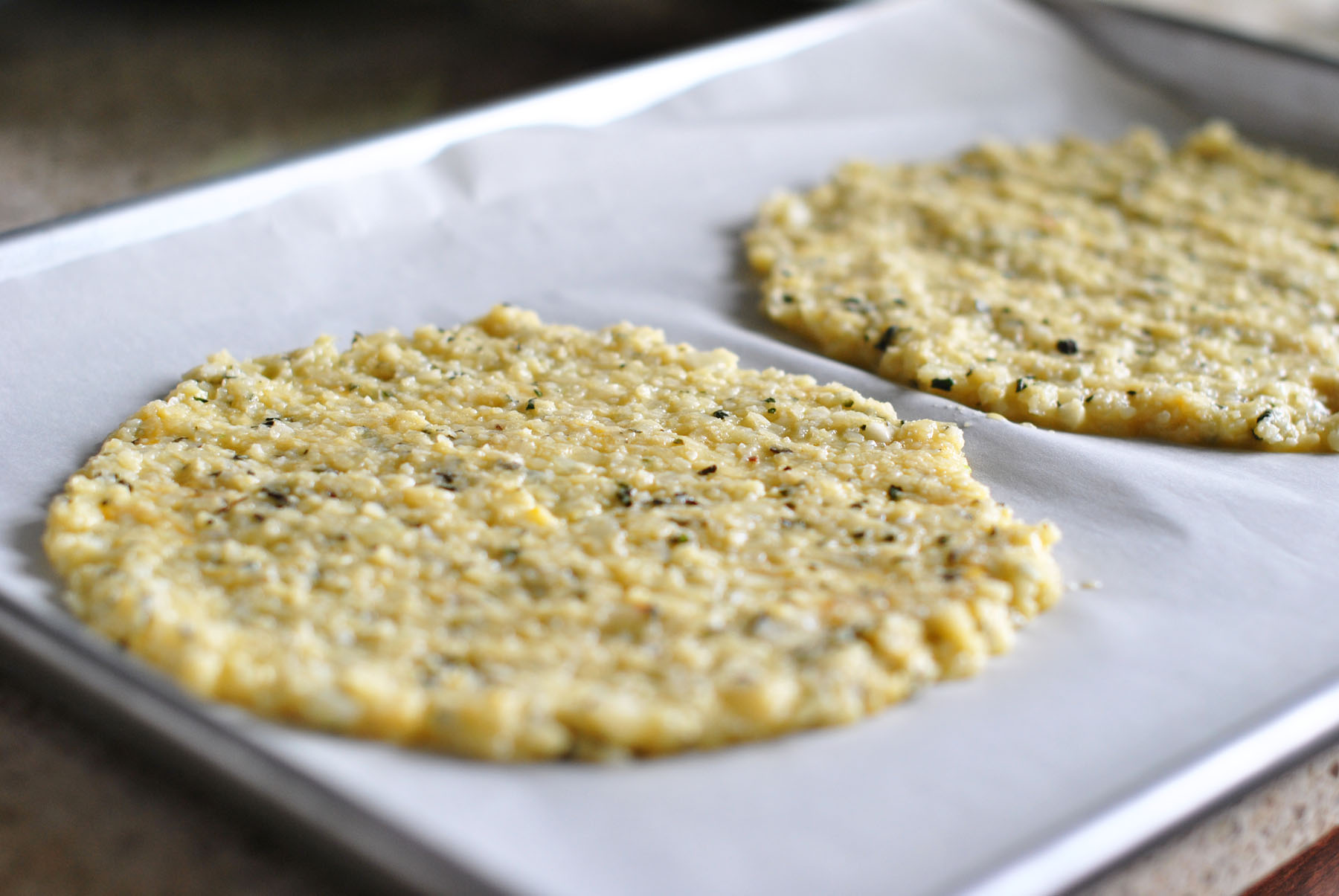 5. Transfer to the cookie sheet (with parchment paper on top) , and using your hands, pat out into 2 round pizza crust. (I like my crust thin. Don't be afraid to pat it down to ultra thin. It won't break.)
6. Bake for 15-20 mins till golden.
7. Cool them on a cooking rack.
8. Top with your favorite toppings.
My favorite is with arugula, shaved fennels and prosciutto. I also made tomato sauce, fresh mozzarella, slices of fresh tomatoes and lemon basil.
My husband's favorite was tomato sauce, prosciutto, italian Sopressata (or salami), shredded smoked mozzarella and slices of fresh tomatoes. (Just broil in the oven a few mins till cheese melt)blackmart
Tips : This is an innocent  little cauliflower trying to be pizza dough. So give him a break- don't expect it to taste just like a pizza dough….it's vegetable after all. But these tips will help making crispier crust.
• Use pizza stone if you have it.
• Set the oven  to 'convection' bake
• As soon as you take the crust out from the oven, cool it  on a cookie cooling rack.
• Do not over-microwave the riced cauliflower. Pat the cauliflower dry if you feel it is too watery.
• Don't forget the cheese – it will help the crust crisp up. Feel free to use vegan mozzarella cheese.
Well, I can eat the entire pie and still feel light and fabulous!  🙂