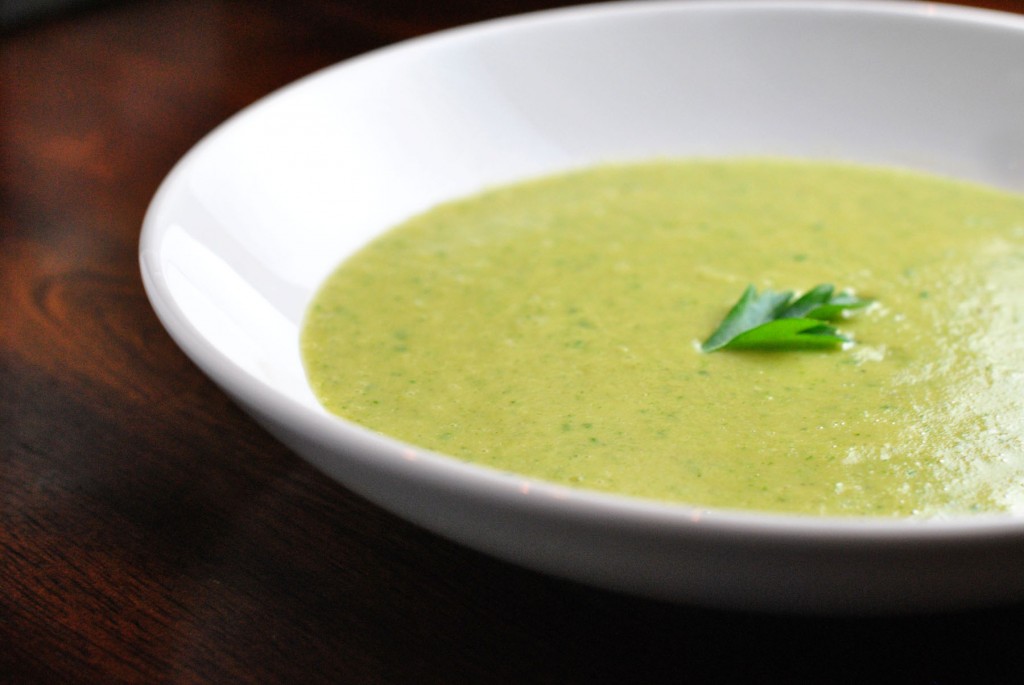 I eat meat  but I do enjoy good vegetarian/vegan dishes. I love sweetness of coconut oil based dish and my tummy feels good after eating them. This soup is one of my favorite vegan soup. I feel good and healed after eating it. Enjoy this creamy, vegan, gluten free deliciousness!
Ingredients
1 bunch of broccoli (washed and chopped)
Half of onion chopped
2 small cloves garlic (1 big clove)
1 teaspoon chopped fresh rosemary
1 teaspoon chopped fresh thyme
1 cup hot low sodium vegetable broth
1 cup coconut milk beverage (not the one in a can that you use for curry. You can use rice milk or almond milk if you like. But I prefer coconut milk for this recipe.)
1 cup  hot water
2 Tablespoon coconut oil
2 Tablespoon garbanzo bean flour
Olive oil
Salt & pepper
Preparation

1.  Heat olive oil and sweat chopped onions
2.  Add garlic, thyme and rosemary and cook till garlic gets slightly brown

3. Add  chopped broccolis and cook till soft
4. Take out broccoli mixture from the pot and set it aside

5. In the same pot, melt coconut oil and add garbanzo bean flour to make 'Roux'. Keep stirring till it thickens.
6. Add broccoli mixture back into the pot. Stir to combine.
7. Add hot vegetable stock, water, coconut milk and simmer.

8.Kill the heat. Add chopped parsley and puree it with your favorite blender or hand mixture.
9. Back on to the heat. Simmer till right consistency, salt and pepper to taste.