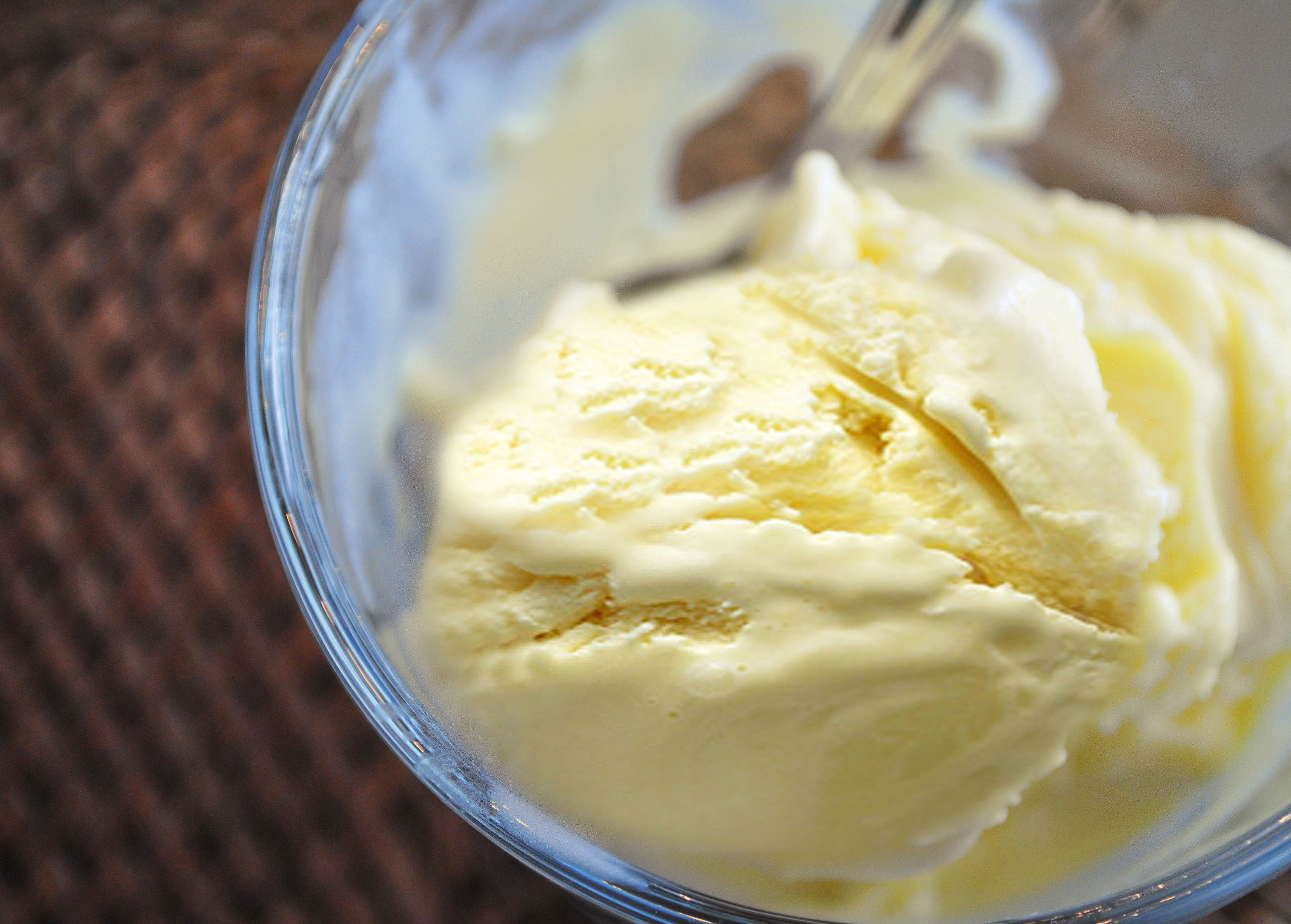 I love good vanilla ice cream especially the ones where you can see those little black dots. But my new favorite flavor is Fennel! Fennel is new vanilla in my kitchen. How would I describe the taste? To me, it does taste like vanilla ice cream, believe it or not. With a bit of an edge. Let go of your vanilla extract, grab some of those fennel seeds. Trust me, it will become your new favorite ice cream flavor.
Ingredients
3 cups half-and-half
1 cup heavy cream
8 large egg yolks
1 cup sugar
2 teaspoon fennel seeds
Preparation

1. Bring the half and half, heavy cream and fennel seeds just to a simmer, stirring occasionally, and remove from the heat.

2. Leave fennel seeds and let it steep about 15-20 mins
3. Whisk the egg yolks in a bowl until they lighten in color and gets a little foamy. Gradually add the sugar and whisk to combine. Temper the cream mixture into the eggs and sugar by gradually adding small amounts, until about a third of the cream mixture has been added.

4. Pour in the remainder and return the entire mixture to the saucepan and place over low heat. Continue to cook, stirring frequently, until the mixture thickens slightly and coats the back of a spoon. (If you can draw a solid line with your finger, it's ready.)
Warning: It is so easy to turn this into scrambled eggs. So don't overcook!

5. Strain, cool, put plastic wrap directly on the surface and refrigerate it overnight.

6. Good morning! Now it's time to turn on your ice cream machine.
7. It is good when it just comes out of the machine but be patient, hold your desire to eat the entire quart…let it harden in the freezer for at least an hour!