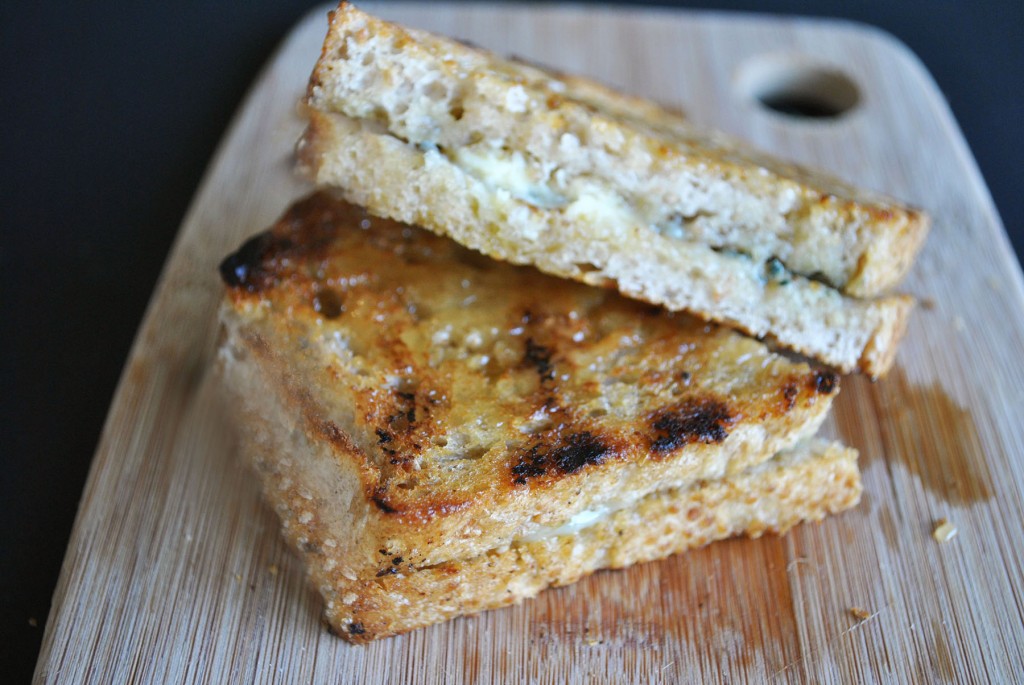 My friend, Emily and I used to go to this local restaurant where we get a glass of wine and this grilled cheese –  wait for it~~ Blue cheese, white truffle oil and honey! Yes baby. Ever since I had my first bite, my world went upside down. Can you smell this now? No offense to good old cheddar ones but it's about time to upgrade your grill cheese. Come with me~~~I will show you the new world.
Ingredients
2 slices of your favorite bread (I like french rustic)
Blue cheese
1 Tablespoon Honey
1/4 teaspoon White truffle oil (Don't buy an imitation one. Buy real truffle oil…huge difference in flavor. Worth every penny!)
Preparation
1. Grill bread with olive oil for 1-2 mins till golden and crisp
2. Flip the bread, spread blue cheese and let it melt a bit.
3. Take it off of the grill, spread honey on the other side of the bread.
4. Put the slices together and drizzle with truffle oil (Tiny bit goes a long way) and extra honey if you would like.