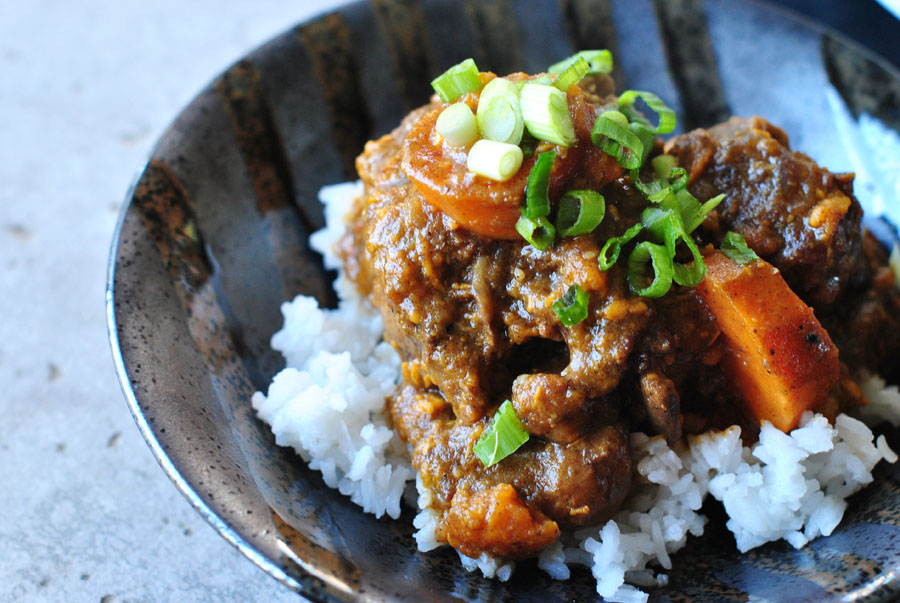 June gloom. When Santa Barbara gets it's winter in June….I just want to cuddle up on the couch with my  husband & puppies and eat something comforting.
I want hearty, thick, flavorful stew……with lots of gelatinous, 'marrowy' stuff. That's when Oxtail comes in. I tried not to make it sound too 'OX-tailey' because it will freak out my husband. So I just presented it as 'Jamaican curry'. (He likes safe, familiar food :))
A few good news: I will be writing a bi-weekly  food/restaurant column for Santa Barbara Sentinel. My first column comes out tomorrow morning. I'm stoked! So if you are in SB, grab a copy. I will also post the articles here under 'restaurant'. Feel free to share your favorite restaurants in town with me. I would love to check them out and write about them.
Also I will be traveling to Tahiti in a few weeks. I will take lots of photos of their food, dance and culture and will share with you! Ok. I will stop drooling and go to bed before I open the fridge and start exploring whats inside.
Ingredients

2 lb oxtail cut into pieces (They sell it frozen or fresh at a meat department. Usually about 8 pieces a pack)
1/2 onion, chopped
2~3 garlic cloves, chopped
2 Tablespoon curry powder
3 teaspoon allspice
1 Tablespoon tomato paste
3 sweet potatoes, peeled and cut into cubes
1 bay leaf
1 can coconut milk
1 can dark beer
chopped green onions for garnish
salt and pepper
Serve it with cooked rice
Preparation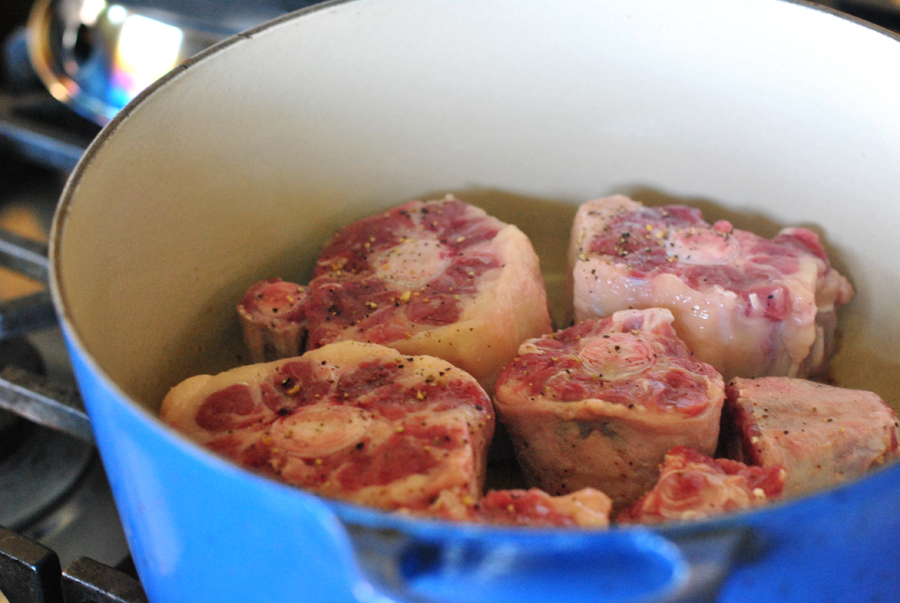 1. Pat dry and salt/pepper oxtail.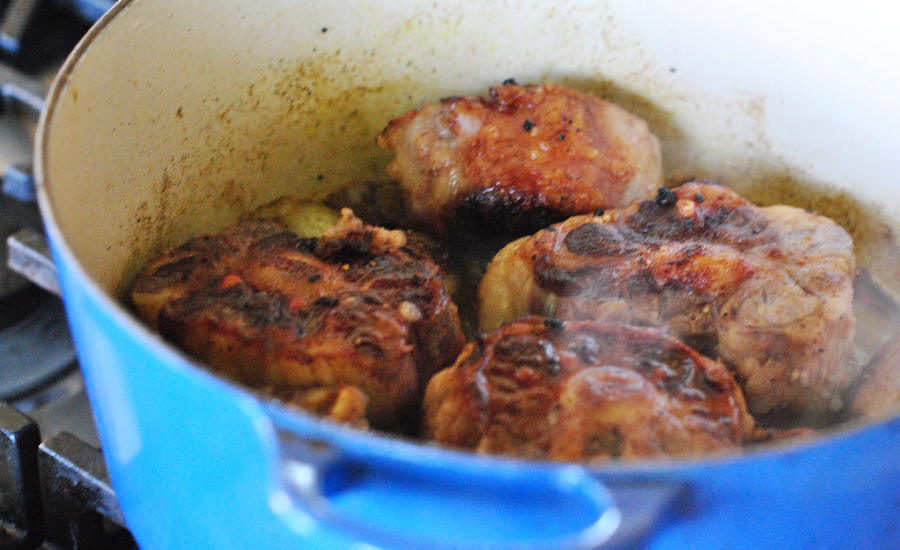 2. Heat cast iron pot high with oil, and brown the meat all sides.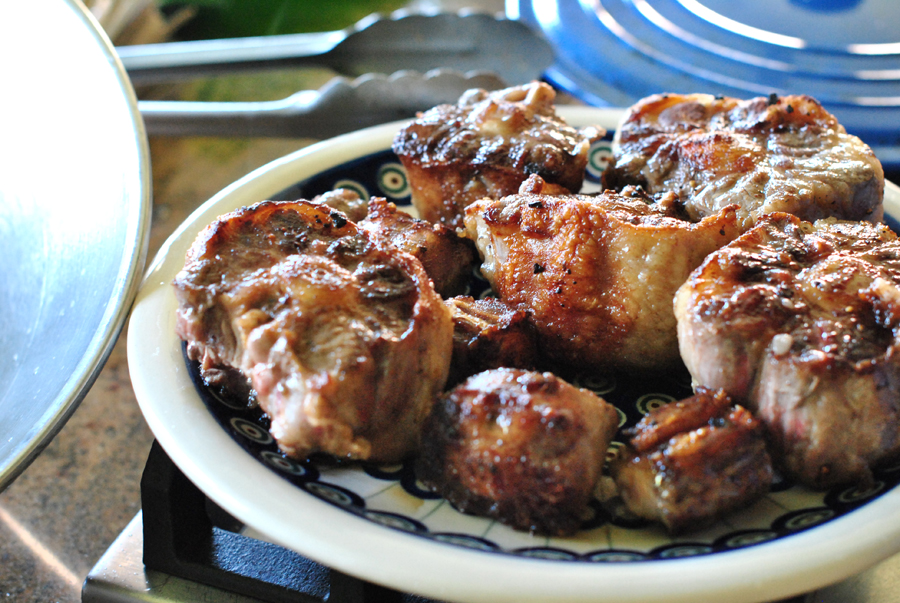 3. Take the meat out. Turn down the heat and cook onion and garlic till tender and brown. Then add Curry powder and allspice (you can add some cinnamon too if you want) cook in a very low heat.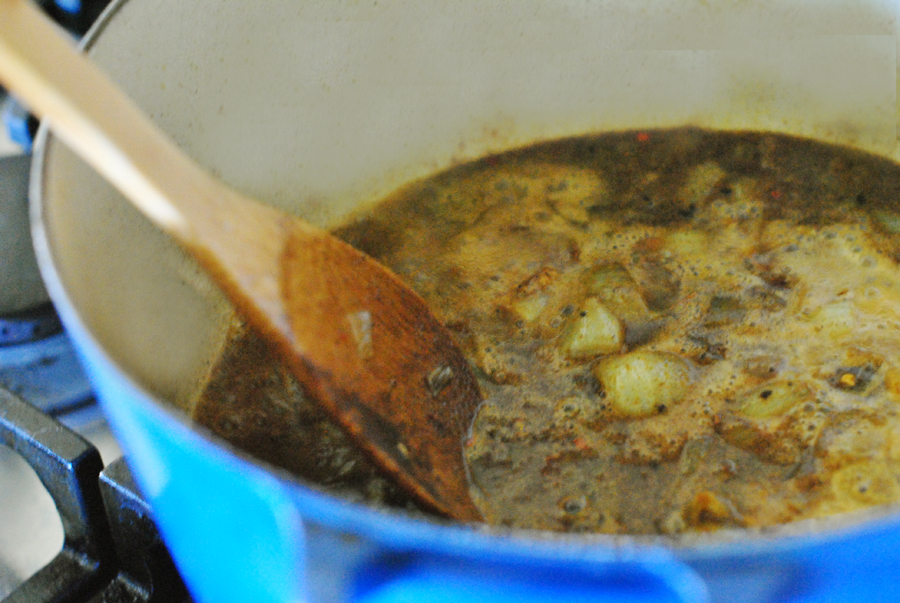 4. Add tomato paste and cook till fragrant.
5. Deglaze the pot with beer.
6. Add bay leaf and coconut milk.
7. Put oxtails back in the pot. Simmer in super low heat for good 2~3 hour. Keep checking stirring from time to time so bottom doesnt stick. Make sure you skim the fat floating on the top! Oxtail is fatty meat so keep skimming.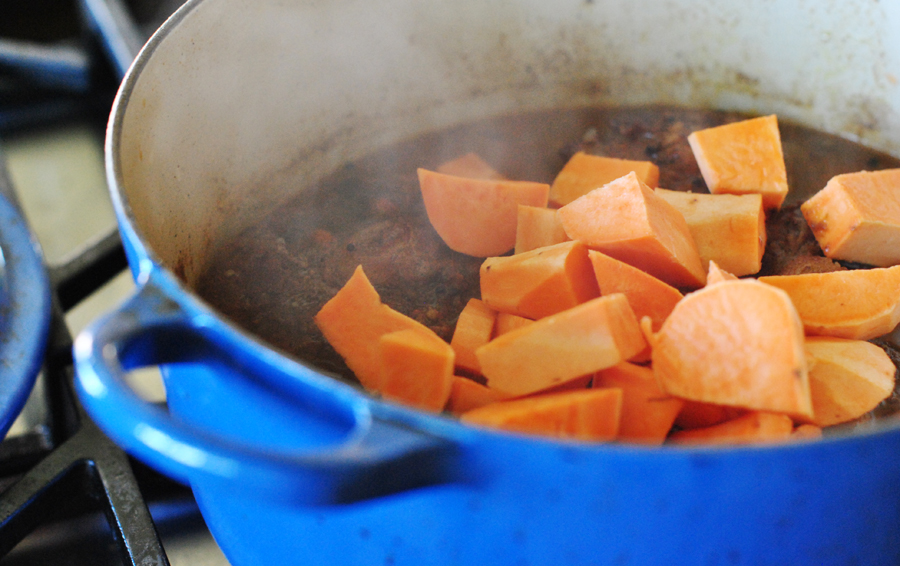 8. Add sweet potato 30-40 mins before done.
9. Garnish with chopped green onions and serve it with rice.