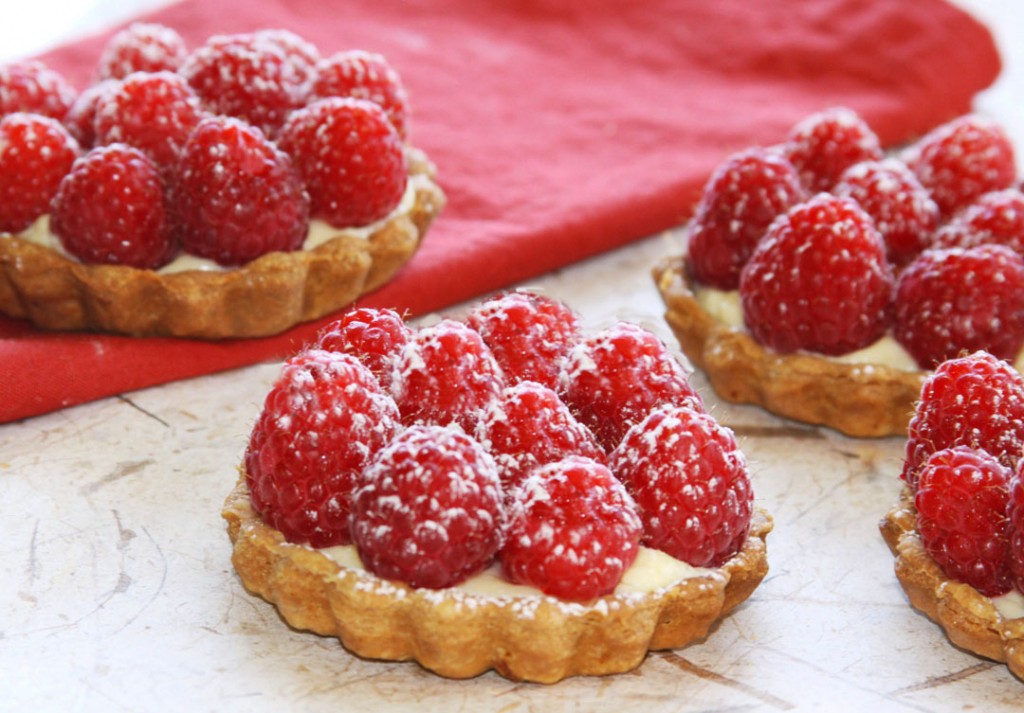 Raspberry tart is my husband's favorite dessert. We usually get it at a french bakery we go on weekends but I decided to make it myself.
It is actually easier then you think. You can top it with your favorite fruits-kiwis, strawberries, blackberries.
I like them mini size but feel free to make it regular size. I just like mini-bite size tart so you don't have to deal with cutting it to serve and making a huge mess that I always do.  Ready? I will walk you through step by step.
Ingredients
:: For pastry cream ::
1 cup whole milk
1/2 vanilla bean, split
5 tablespoons sugar
3 large egg yolks
1 tablespoon cornstarch
1 tablespoon flour (or rice flour -it will give it lighter texture)
:: For sweet pastry dough ::
2 1/2 cups all-purpose flour
3 tablespoons sugar
1 cup (2 sticks) unsalted butter, chilled and cut into small pieces
2 large egg yolks
1/4 cup ice water
Preparation
:: For pastry cream :: 

1. Bring milk & vanilla bean to 'almost' boil.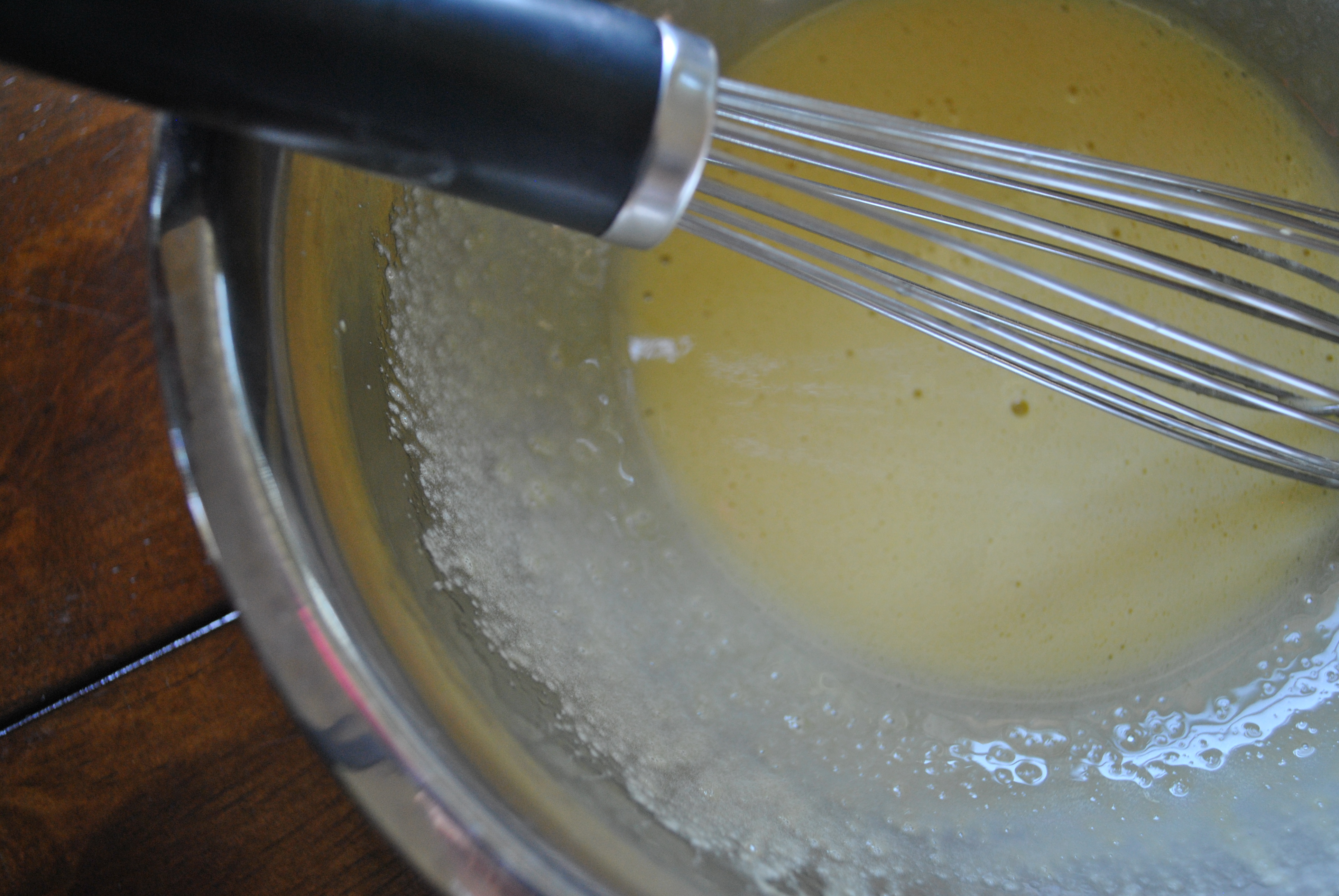 2. Whisk egg yolk with sugar for 2 mins till its color starts to turn lighter. Then add flour and cornstarch. Whisk again.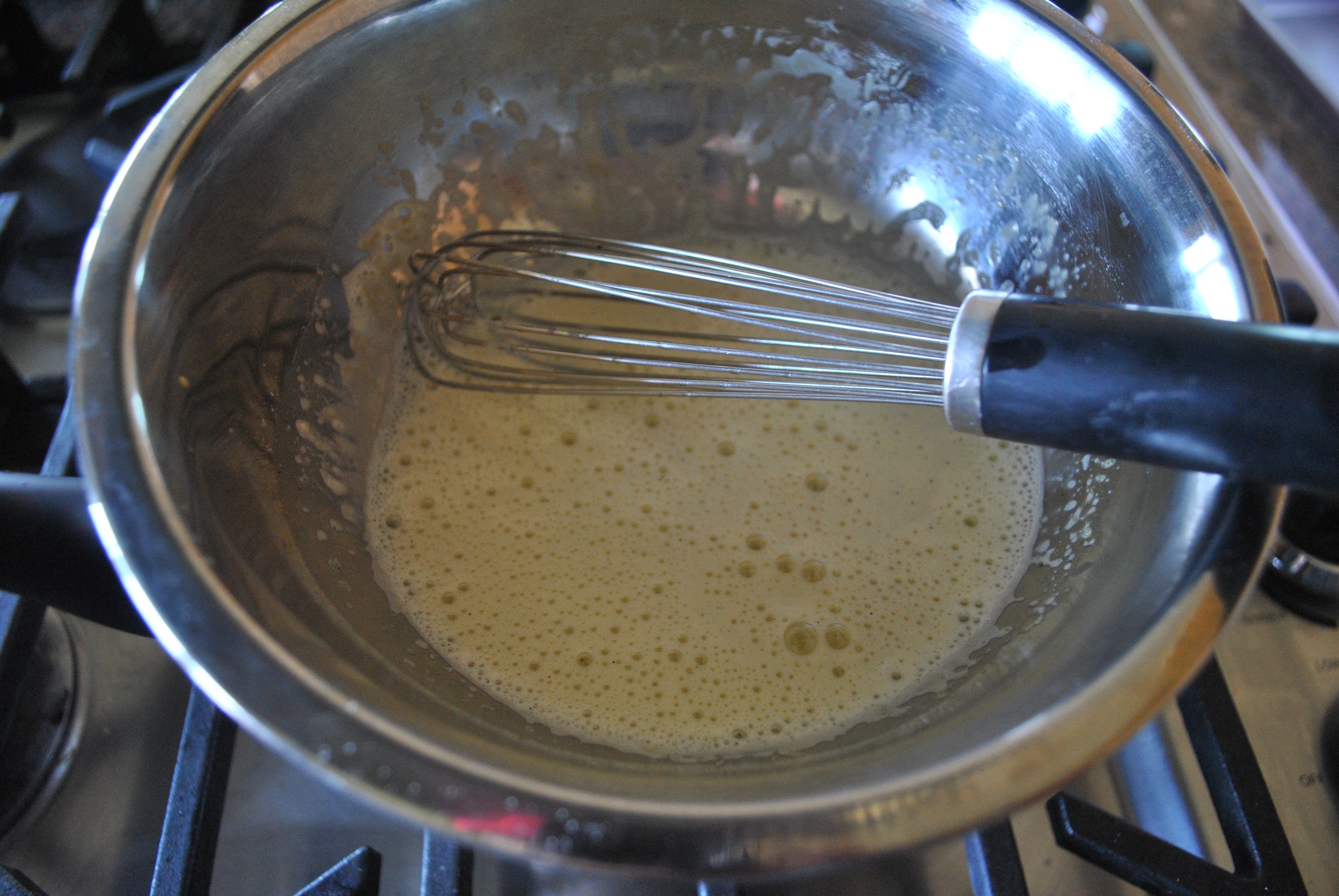 3. Pour hot milk mixture to the egg yolk mixture slowly. Pour mixture through a fine sieve then back into saucepan, and cook in a double boiler whisking constantly,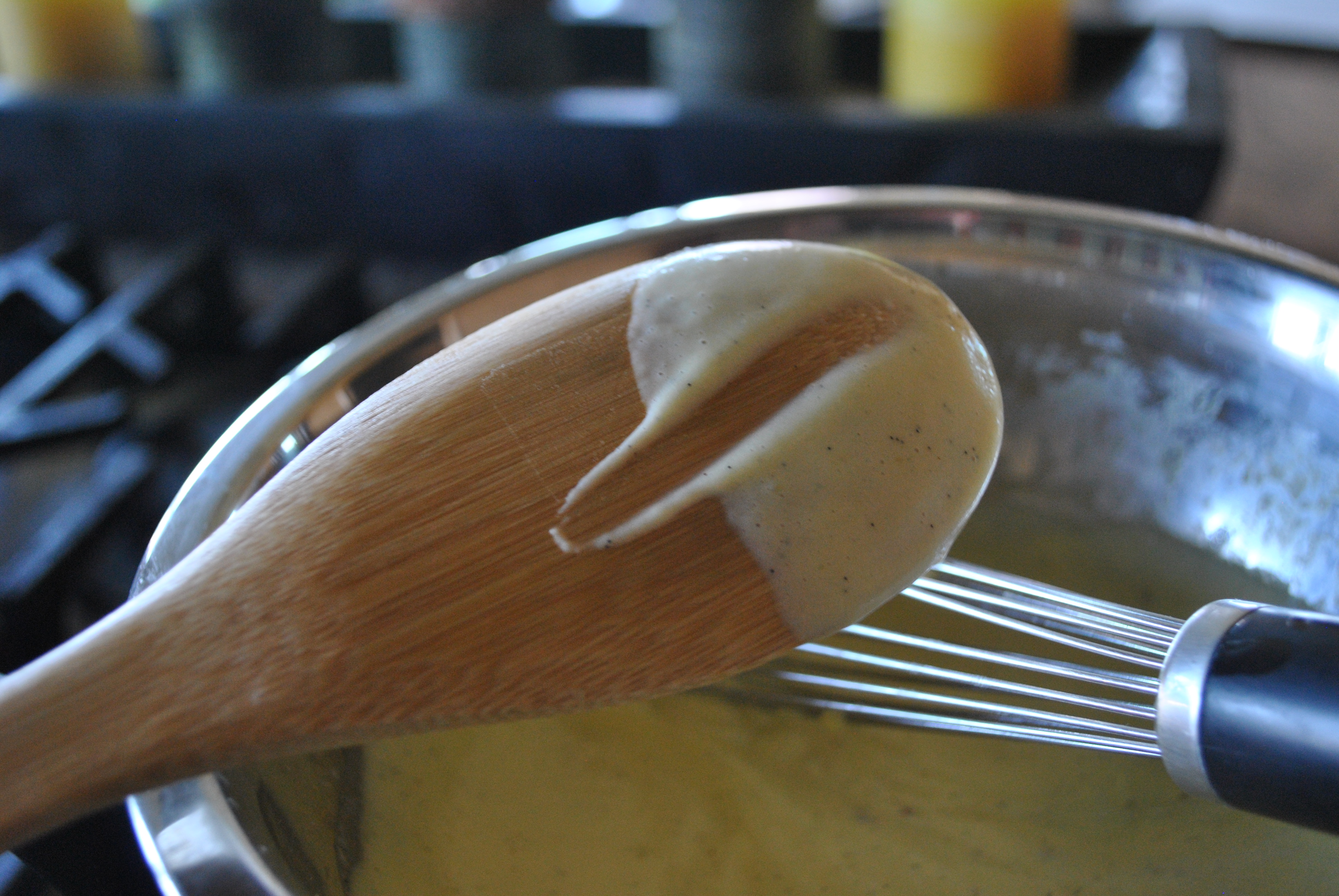 4. Till becomes like this.
5. Remove the pastry cream to a bowl. Place a sheet of plastic wrap directly on top of the pastry cream to prevent a skin from forming. Refrigerate until ready to use.
:: For sweet pastry dough ::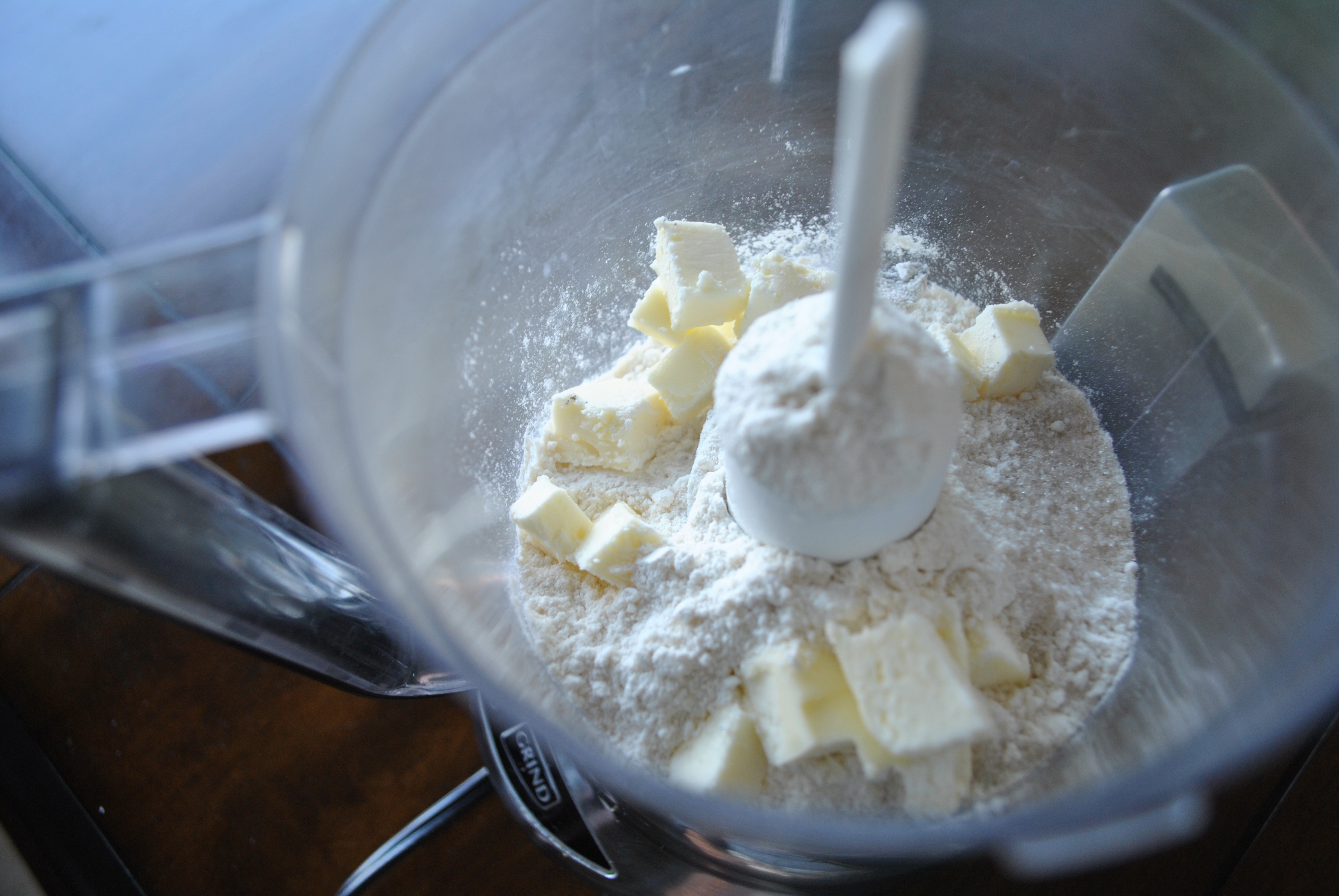 1. In the bowl of a food processor, combine flour and sugar. Add butter, and process until mixture resembles coarse meal, 10 to 20 seconds.
2. In a small bowl, lightly beat egg yolks; add ice water. With machine running, add the egg mixture in a slow, steady stream through the feed tube. Pulse until dough holds together without being wet or sticky; be careful not to process more than 30 seconds. To test, squeeze a small amount together: If it is crumbly, add more ice water, 1 tablespoon at a time.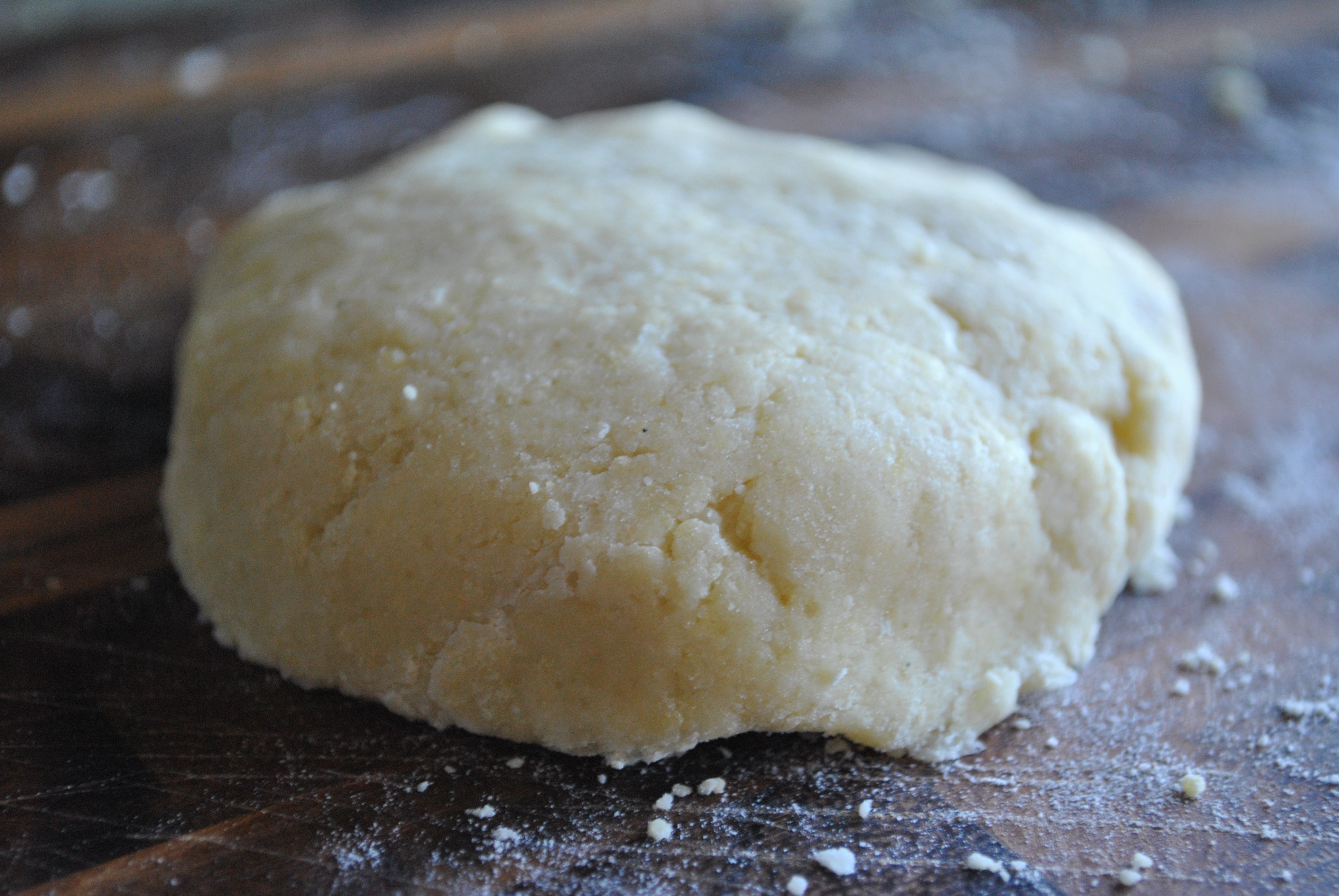 3. Divide dough into two equal balls. Flatten each ball into a disk, and wrap in plastic. Transfer to the refrigerator, and chill at least 1 hour.
4. Roll dough about 1/4-inch thick, fit dough into a mini tart pan or 9-inch round fluted tart pan with a removable bottom, pressing into edges. Trim dough using a sharp knife. Chill tart shell until firm, about 30 minutes.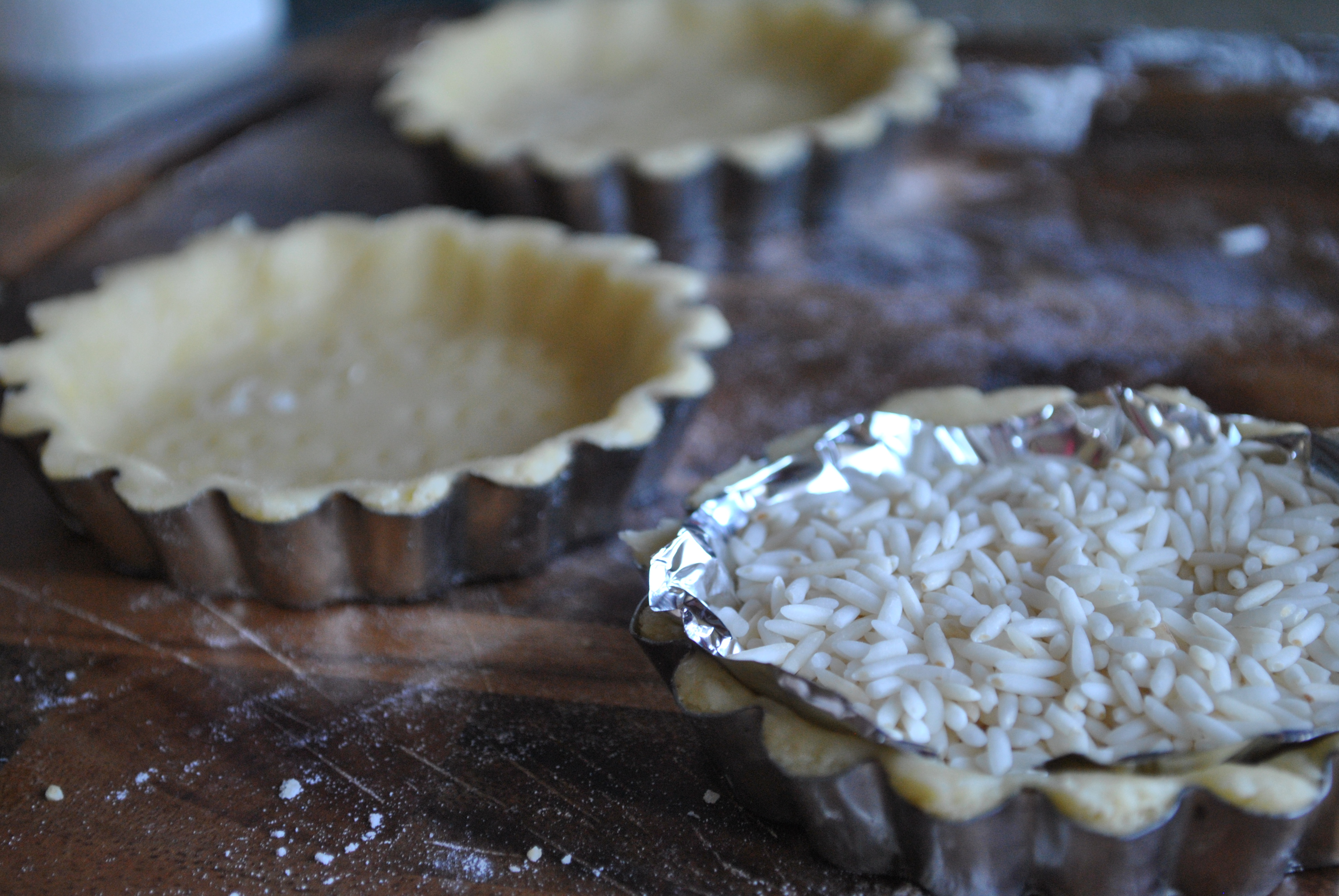 5. Bake the shells with pastry weights (if you are fancy) or dried beans or uncooked rice on top of it. (something to weigh it down. It will prevent the dough to collapse )
6. Bake them for 30 mins at 350'C then take the remove pie weights or dried beans bake for another 5-10 mins. (Keep watching though. Mini ones are easy to burn!! )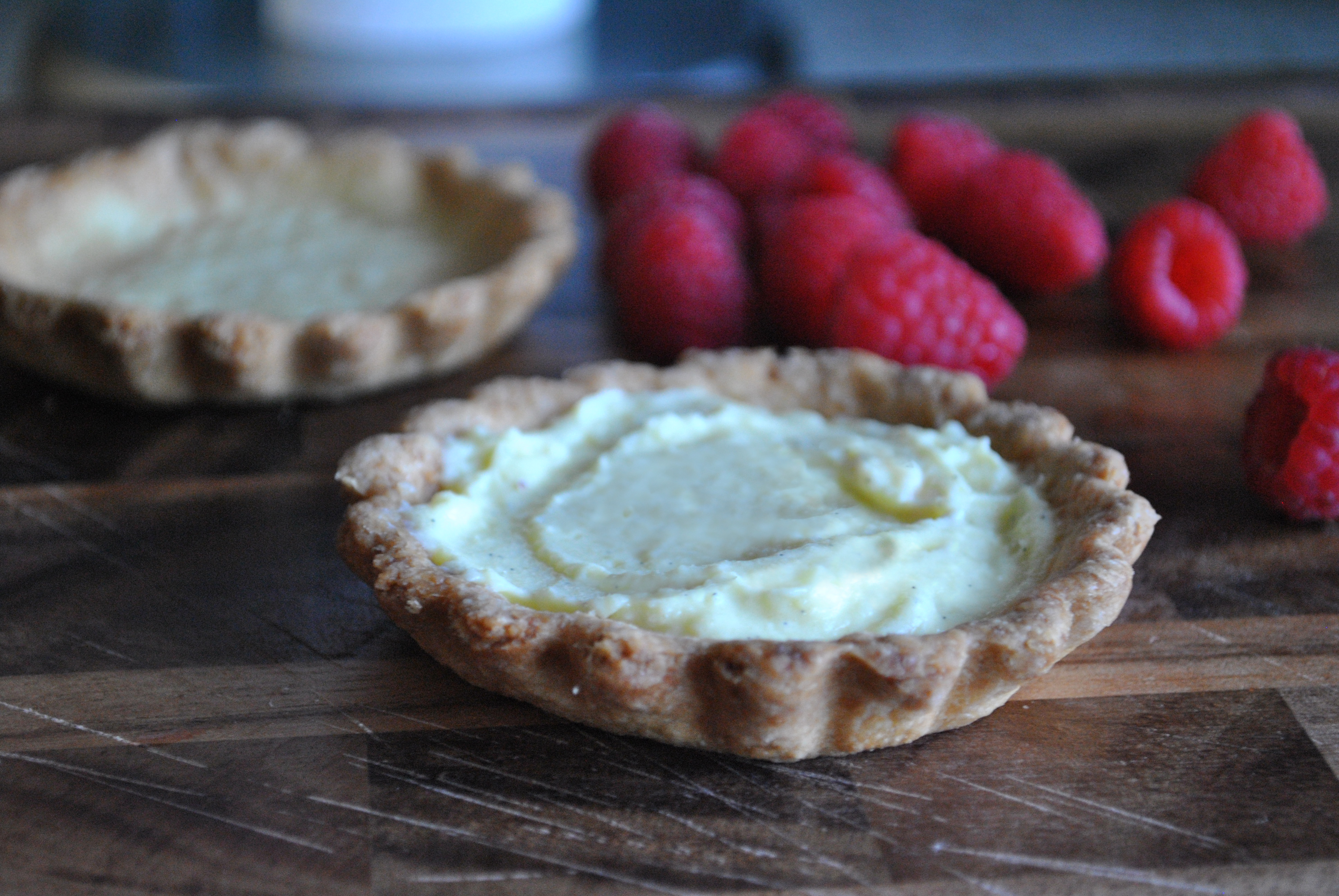 7. Cool tart shell. Now time to assemble!!!