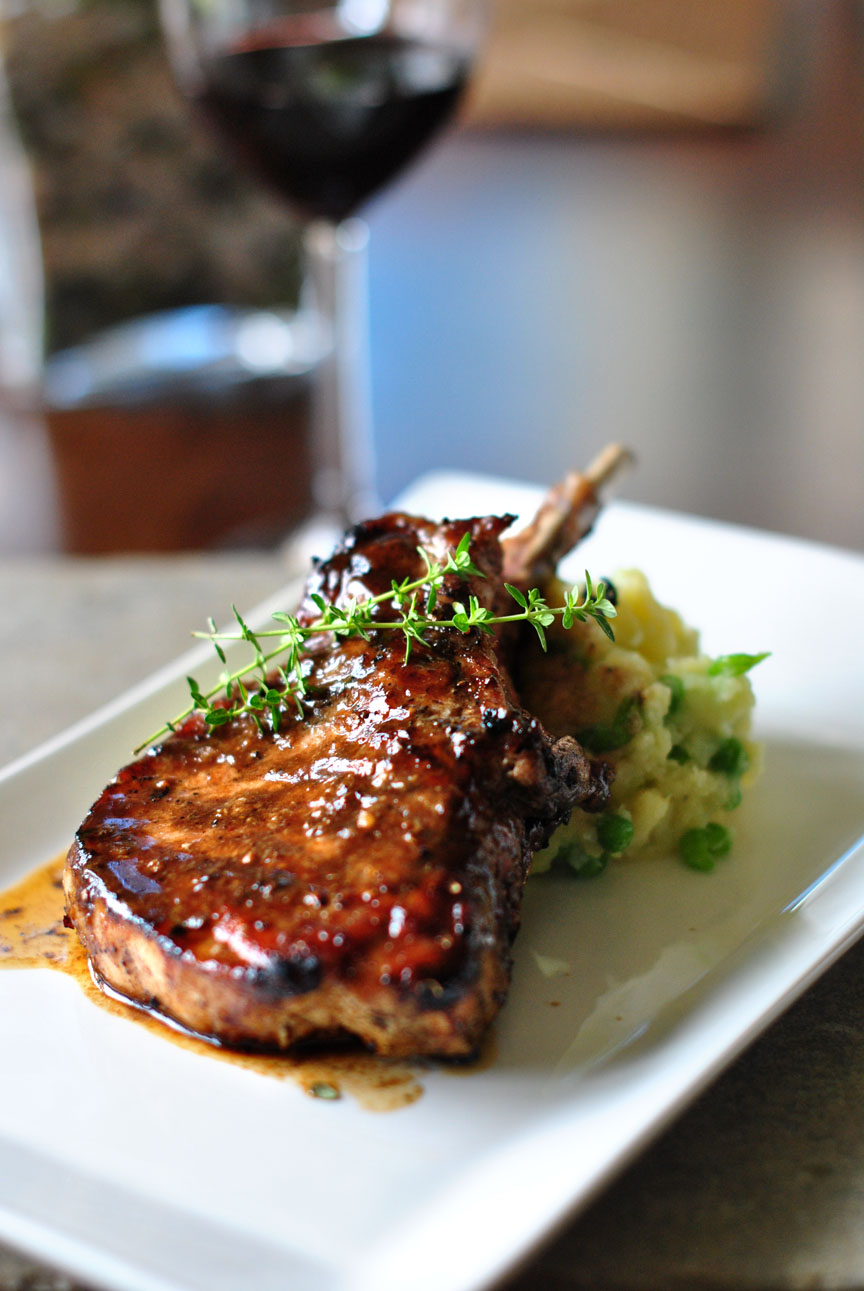 When trader joe's has halloween Joe Joe's cookies (which are addictive BTW), I know it's October. Not falling leaves, change of temperature, it's Joe Joe cookies. Yup. 😀 My Uggs are out, my baggy sweatshirt that I saved for the holiday season's weight gain is out too ready to tackle it's duty. And I'm ditching those summer salad and move on to a fall kind of meal.
Ingredients
• Pork : 2 good quality pork chops ( I got frenched & thick cut ), freshly ground coriander (I toast first and ground it)
• Balsamic Maple Sauce (Glaze) : 1/3 cup balsamic vinegar, 1/3 cup chicken (beef or mushroom) stock, 1 Tablespoon maple syrup, 1 teaspoon mustard, 1 clove garlic (smashed with knife), a few strings of thyme, a string of rosemary, sprinkle of garbanzo bean flour (It will thicken the sauce), tiny cube of butter
• Side : Mashed potatoes with peas – 2 large Yukon gold potatoes, 1/3 cup frozen peas, tiny cube of butter
Preparation
Sauce (Glaze)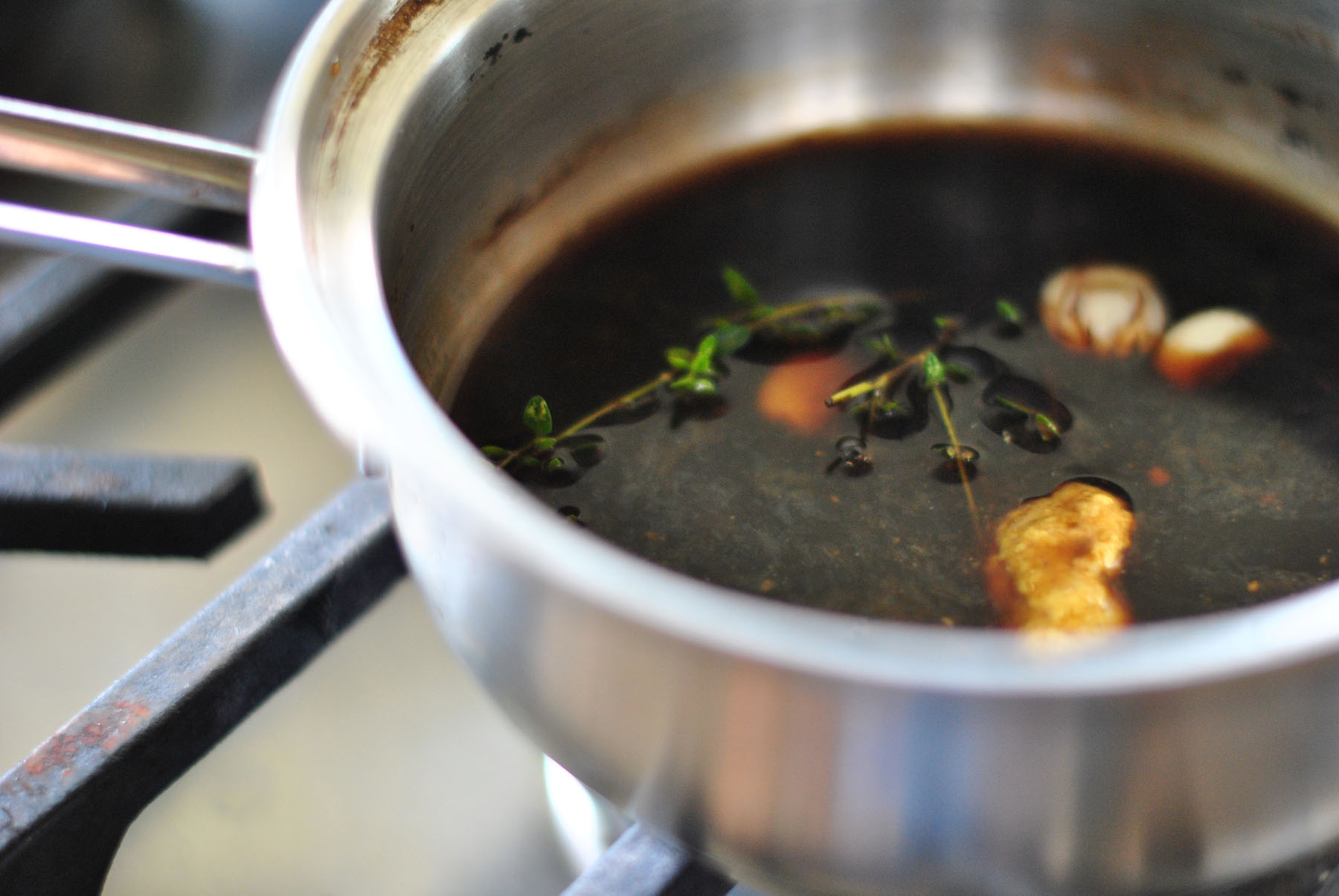 Bring all the ingredients (except butter) together to gentle simmer. Whisk to break down garbanzo flour. Let it thicken up slightly. Throw in a cube of cold butter and whisk-it will make the sauce nice and glossy.
Pork Chop
1. Season pork with salt/pepper and fresh ground coriander.
2. Heat the grill to very hot!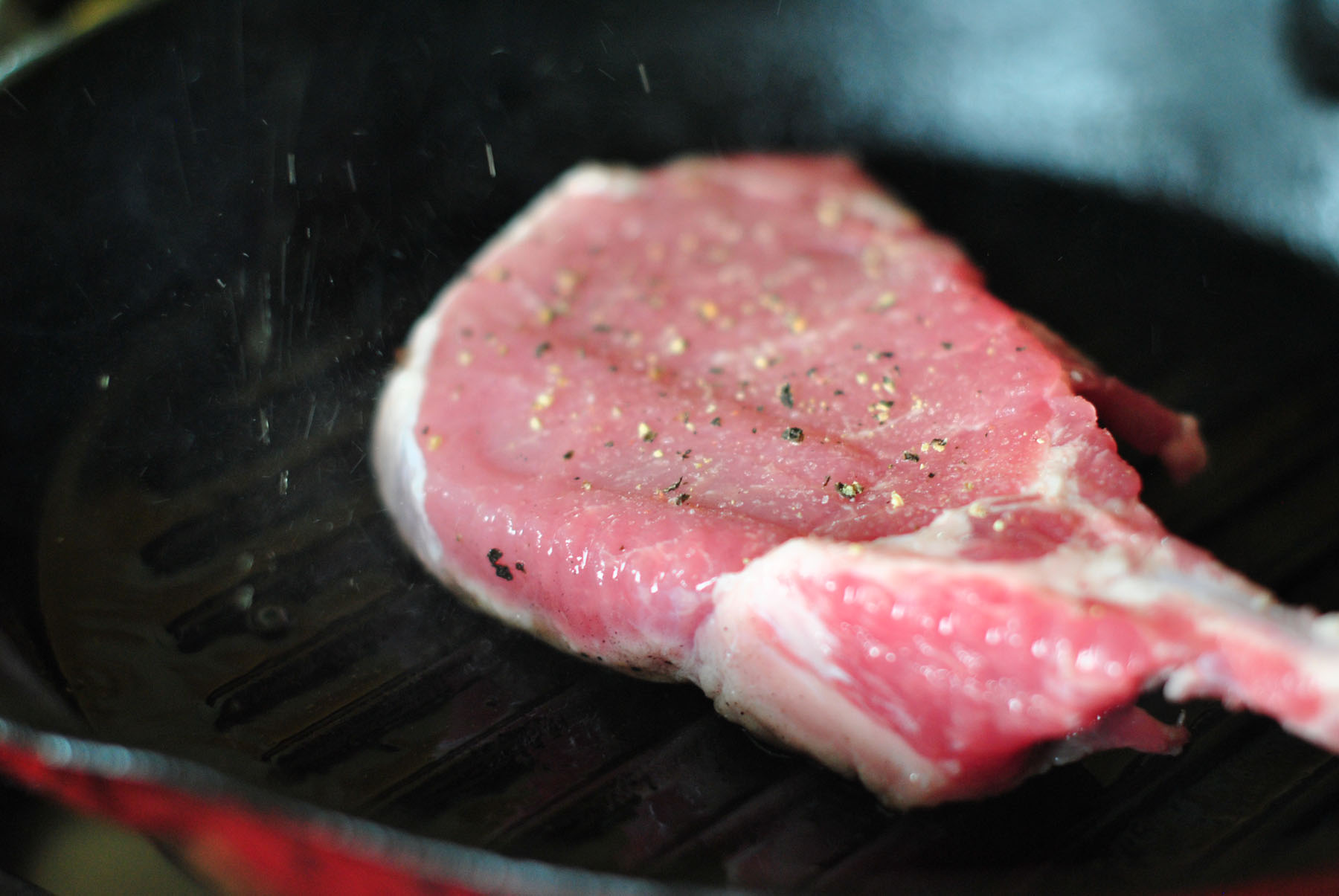 3. Grill the first side for 6-7 mins (rotate it to 45 degree to give a perfect grilled mark half way through)
4. Flip and grill the other side 6-7 mins (Again, rotate it to 45 degree to give a perfect grilled mark half way through)
5. If your pork is thin, don't cook it more than 5 mins per side. The worst is overcooked pork chop…yikes
6. Once almost done with cooking, blush each side with the sauce and briefly let it touch the grill. (Sauce is sweet so this way, it doesn't burn the meat – just a quick kiss with grill at the end! )
7. Let them rest for 5-10 mins.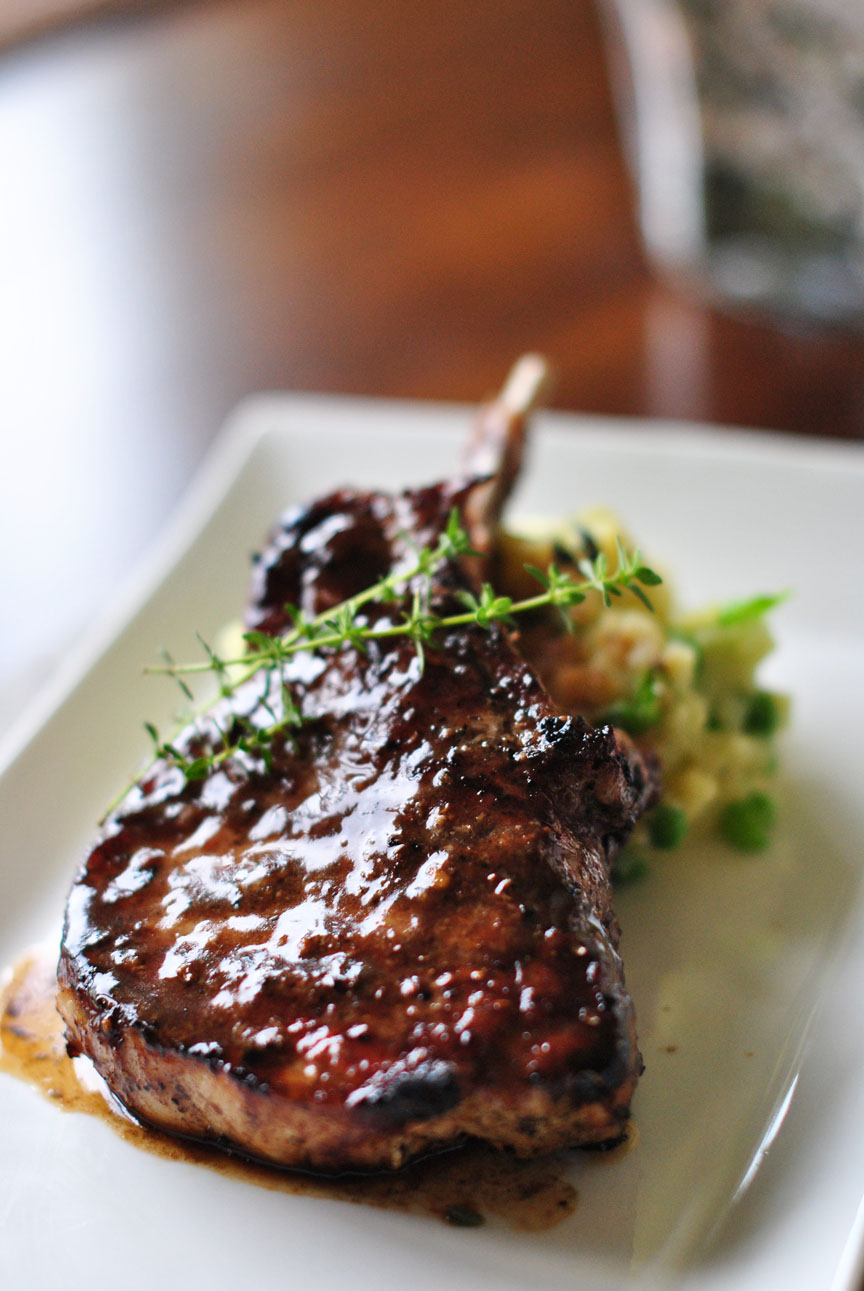 Serve with any side dishes you want. I made mashed potatoes with peas.
Enjoy~~~