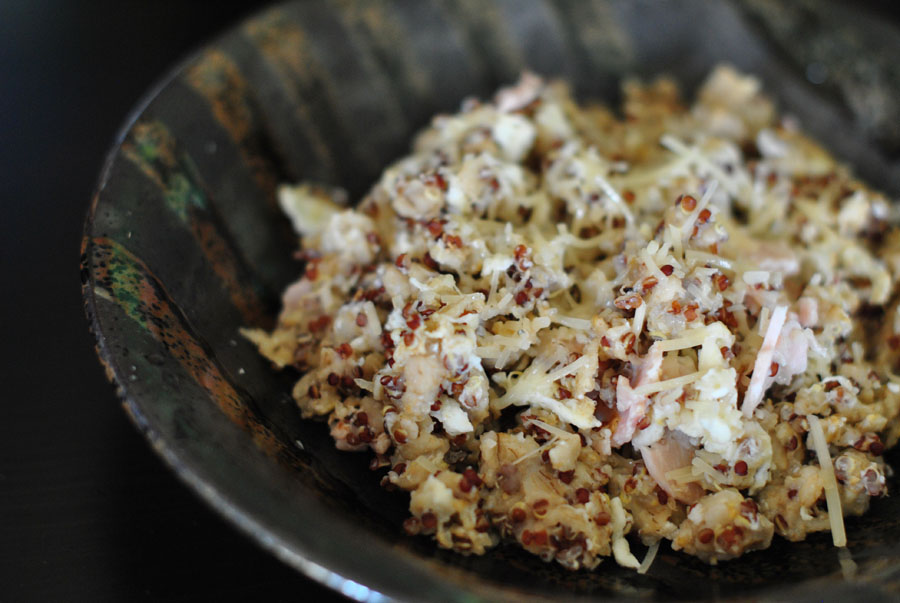 Back in my home country, we eat rice, soup and fish for breakfast. But my husband who is from Kansas doesn't quite understand that….so I have to come up with breakfast ideas all the time – I can't just heat up leftover fish from last night, you know what I mean.
I usually get up 30 mins earlier than my husband, pack what we call, a 'snack pack'-various veggies with hummus dip, fruits and nuts, and make him breakfast. Yes, I am a good wife. 🙂  thank god for his day-offs. His day off =  my morning off. Yippee.
This breakfast is super healthy and quick. I make a big batch of oats + quinoa mixture and keep it in the refrigerator then I am all good to go next morning. I wasn't going to post this dish in my blog but my husband 'INSISTED'! Yes, he loves the dish that much.
Feel free to make your own variations – tumeric powder, japanese seaweed seasoning, fish sauce(why not), peas, veggies and perhaps a slice of spam…..:)
Ingredients
1 cup old fashion oats
1/2 cup quinoa
2 egg whites
A few pieces turkey meat (optional)
salt + pepper + parmesan cheese
Preparation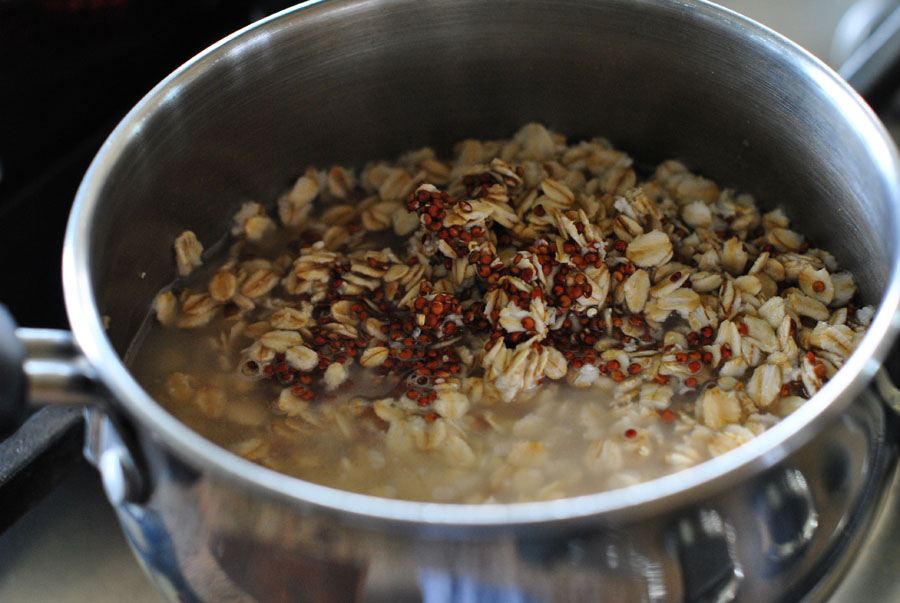 1. Cook oats and quinoa. I know their cooking times are different but oats can be overcooked so I just throw them together and cook till quinoa is done. I keep the batch in the refrigerator, it will last up to a week.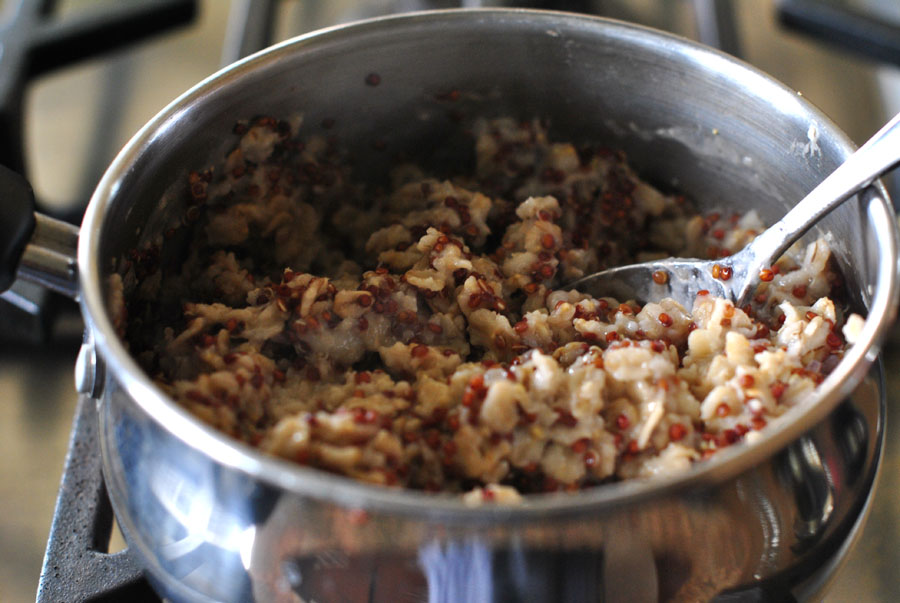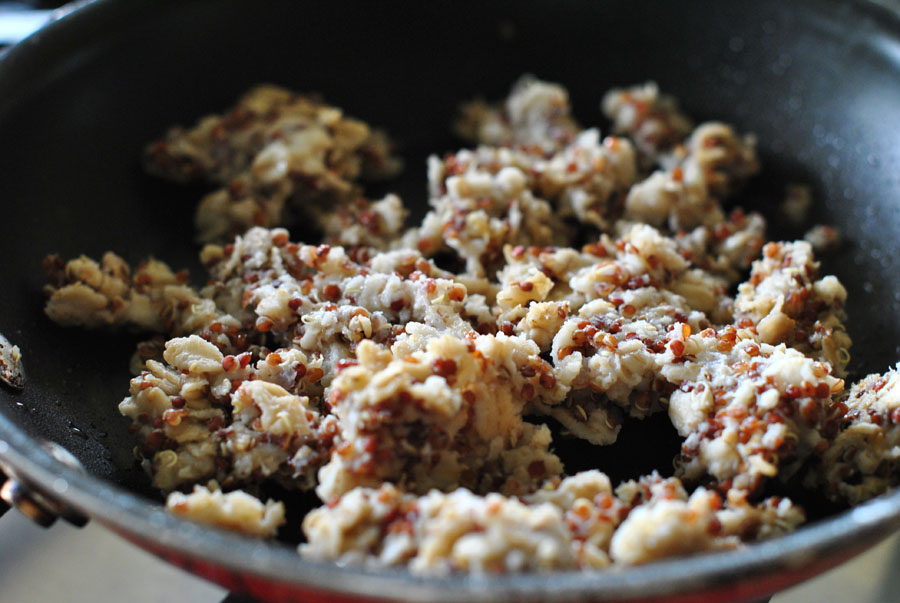 2. Heat some olive oil (coconut oil or red palm oil) in a pan, 'stir fry' oat-quinoa mixture till it gets somewhat spreadable.
3. Add egg whites and cook the mixture like scrambled eggs.
4. Salt and pepper. Sprinkle with some parmesan cheese.
That's it!!! Didn't I tell you it's quick?
Have a great morning everyone!
xoxo