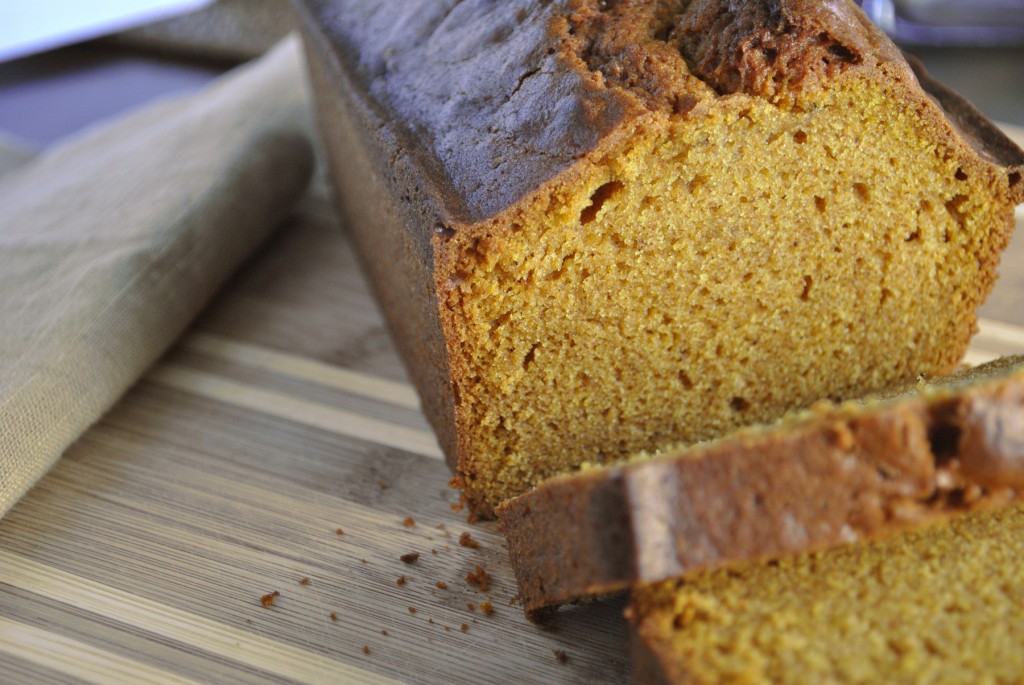 I get so excited when I see pumpkin puree at a market. Time to stock up that baby!
This is very moist and flavorful pumpkin bread. Made with oil, not butter so extra extra moist! I like dipping it in a cold glass of milk….weird huh? But it tastes so good that way.
Agh, the smell in the kitchen is killing me…softly….ok did I say you don't need mixer for this? Just good whisk and your tricep!
Ingredients
7.5 ounce pumpkin puree (That's half of 15 oz can)
2 eggs
1/2 cup vegetable oil
1/3 cup water
1/2 cups white sugar
1 3/4 cups all-purpose flour
1 teaspoons baking soda
1/2 teaspoons salt
1 teaspoon ground cinnamon
1/2 teaspoon ground nutmeg
1/4 teaspoon ground cloves
1/4 teaspoon ground ginger
Preparation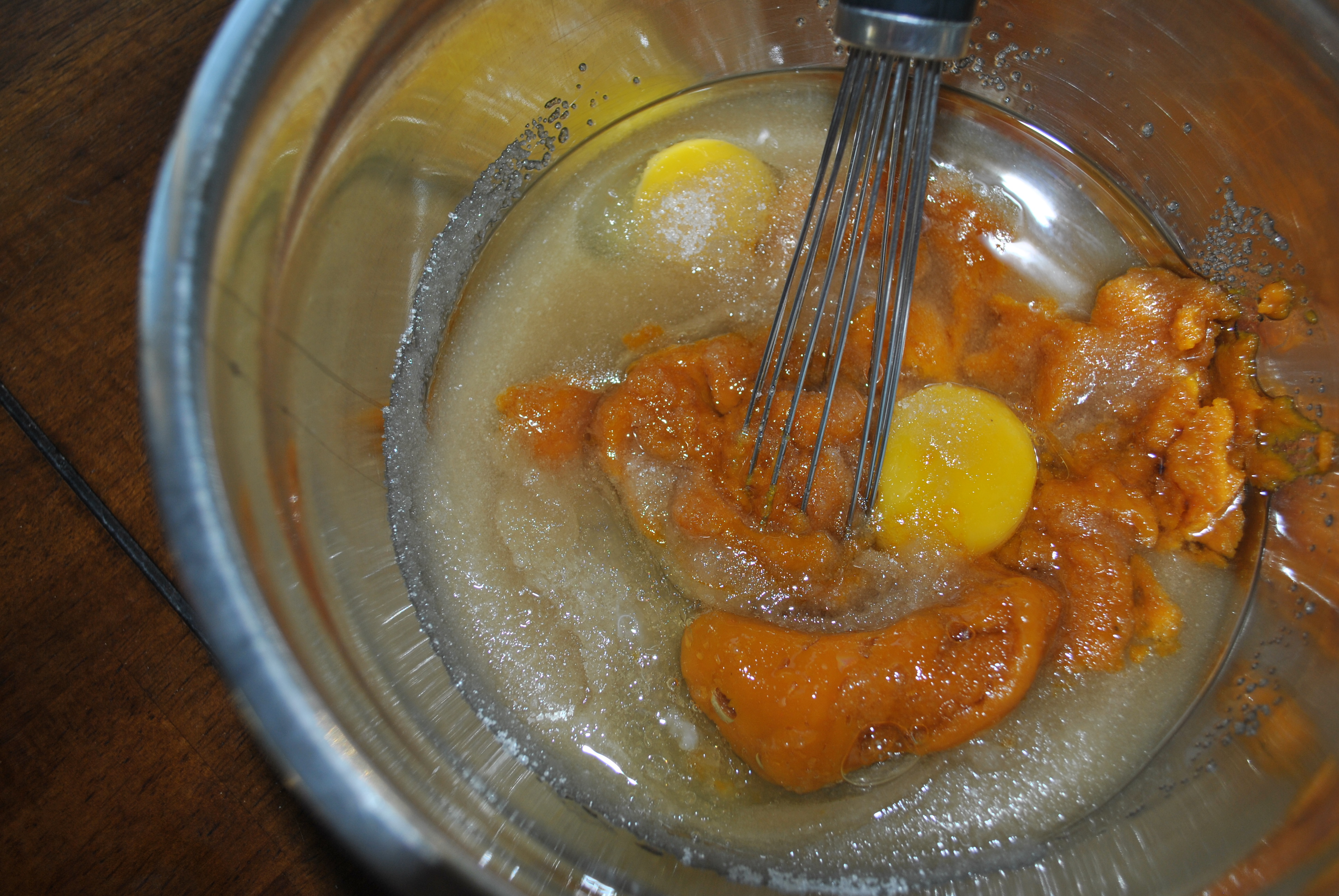 1. Mix all wet ingredients and sugar in a bowl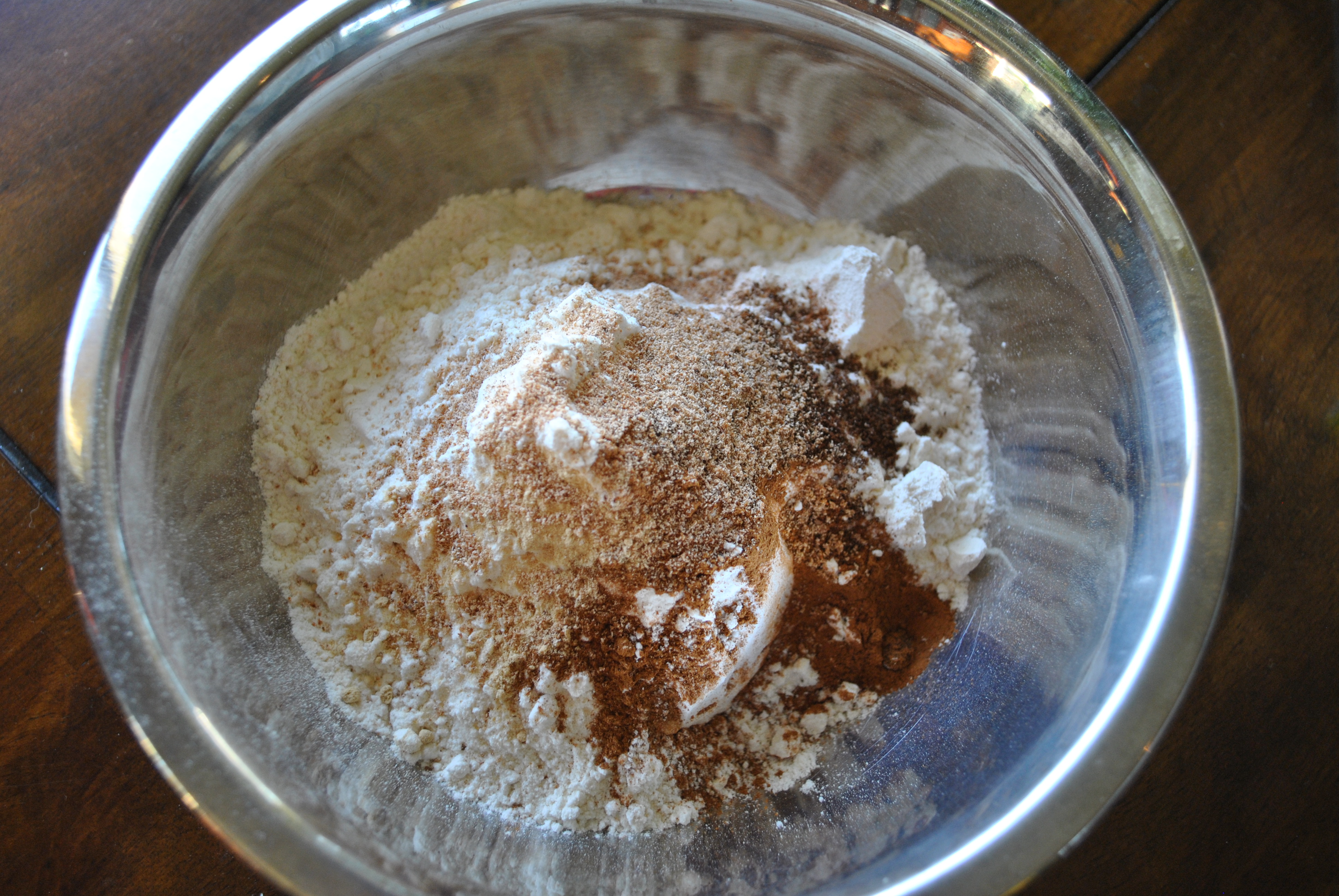 2. Mix all dry ingredients in a different bowl
3. Stir the dry ingredients into the pumpkin mixture until just blended. Pour into the prepared pans.
4. Bake for a hour at 375'C till when toothpick inserted in center comes out clean.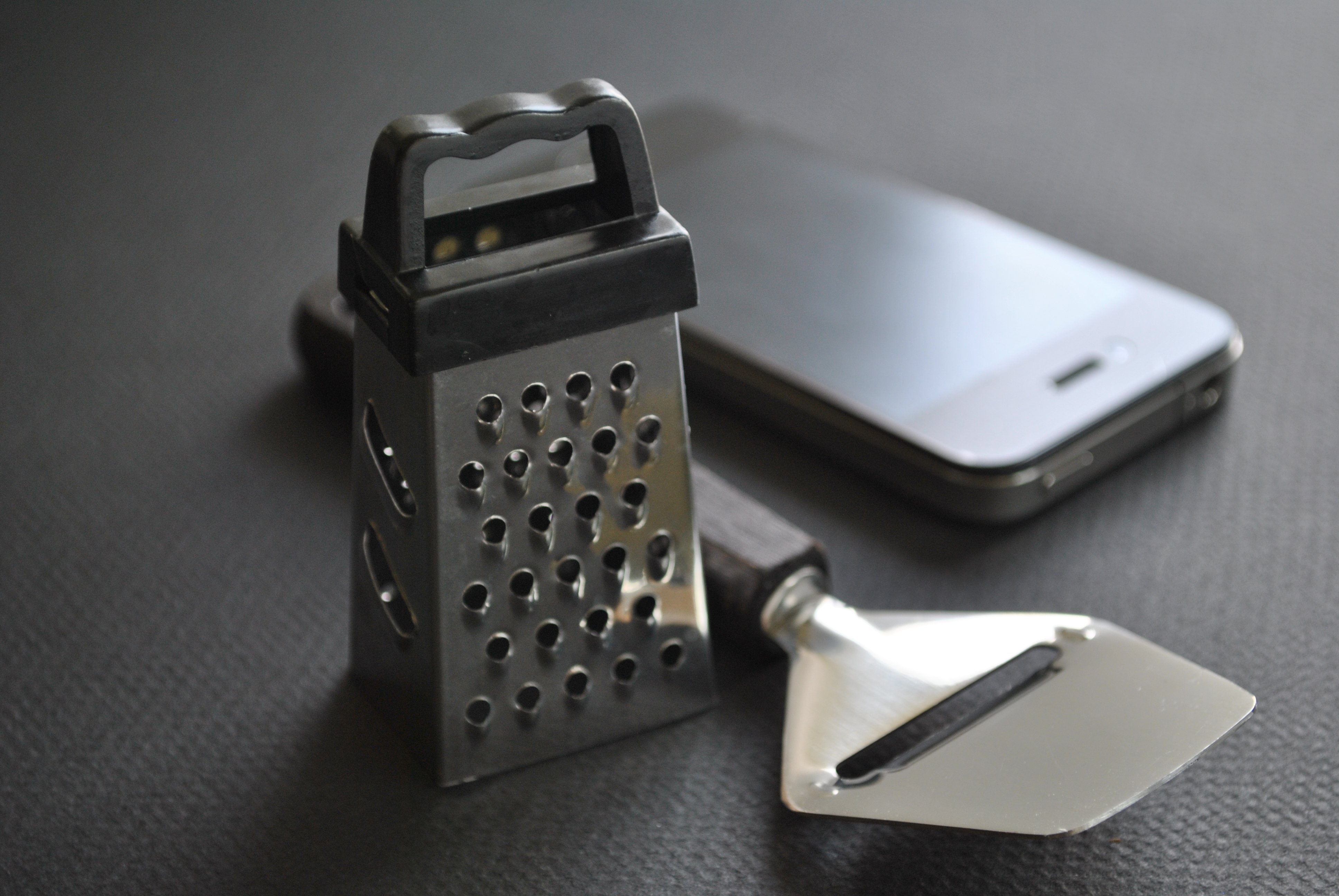 On the side note, check out this tiny cheese grater. I got it at World Market for $1.99. It's half size of  your iphone! I used it to grate my nutmeg. Oh man it works so well! Cleaning is so easy too cause it's so tiny!
Ok, back to the bread. Let it cool,  (maybe not), EAT IT!!!!