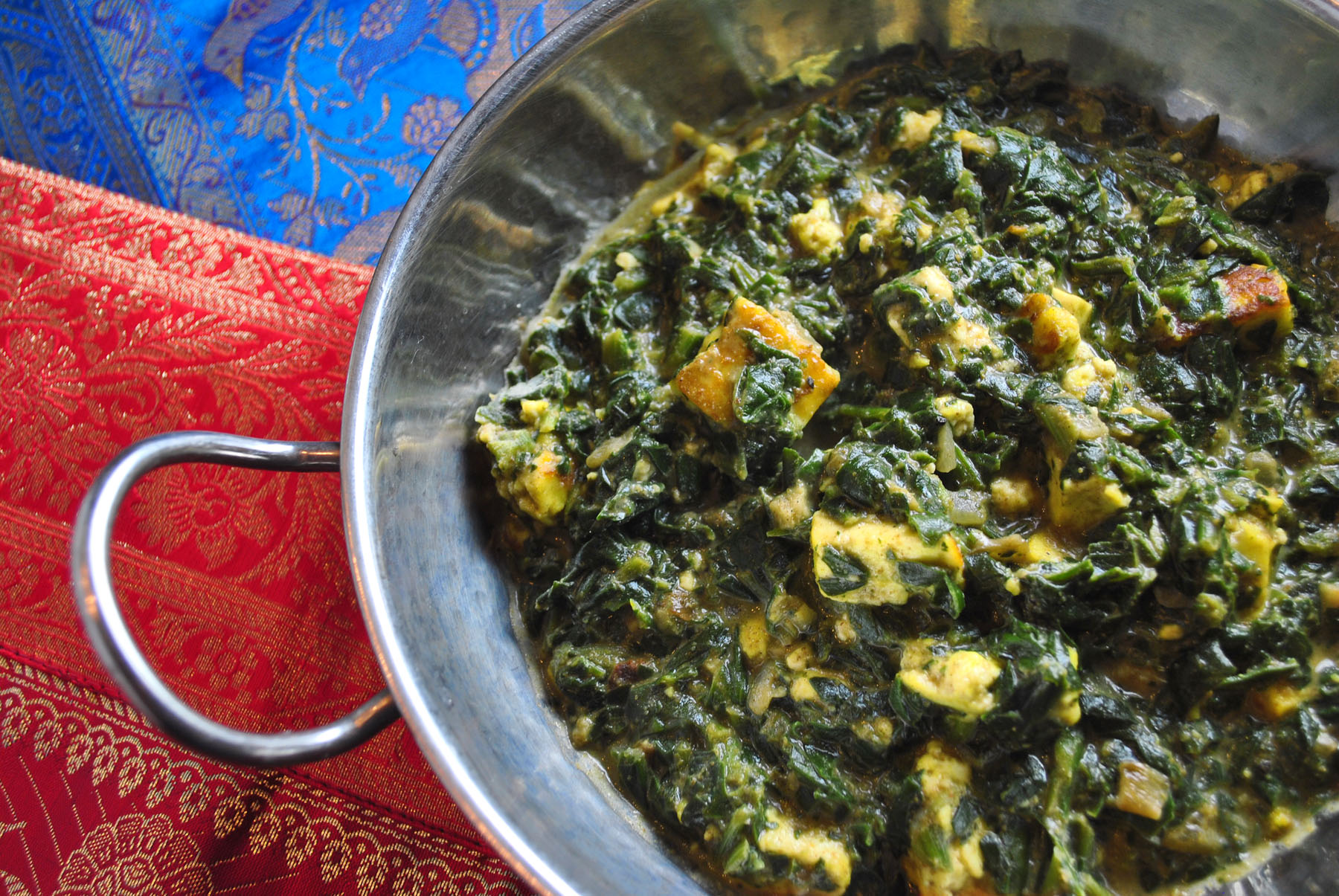 My typical order at an Indian restaurant would be Keema Naan (lamb stuffed naan), Saag Paneer and Chai tea. I can tell how good an indian restaurant is by it's Saag Paneer as I can tell a good thai restaurant by it's green curry. Sometimes I find myself glued to a bollywood dance movie and admire how pretty they are, how fabulous their makeups and costumes are. Someday, I will go find my Saag Paneer guru in India. But till then, I will have to find enlightenment in my own kitchen.
BTW Saag  means 'greens' in Hindi and Paneer is Indian 'cottage cheese'.
Ingredients
1 lb spinach (wilted, drained and chopped) (save the spinach juice!) (sometimes I add some kales too)
1 medium onion finely chopped
2 garlic finely chopped
1.5 inch ginger minced
1 stick cinnamon
2 Tablespoon garam masala
1 Tablespoon ground cumin
2 Tablespoon ground coriander
1/4 cup ground cashews (I grind it in a coffee grinder)
4 cardamon pods
1/4 teaspoon turmeric
1/4 teaspoon cayenne pepper
1/2 cup yogurt
1 cup spinach juice (saved from draining)
For Paneer (Indian cottage cheese) : 1/2 gallon whole milk, 2 lemon, cheesecloth
Preparation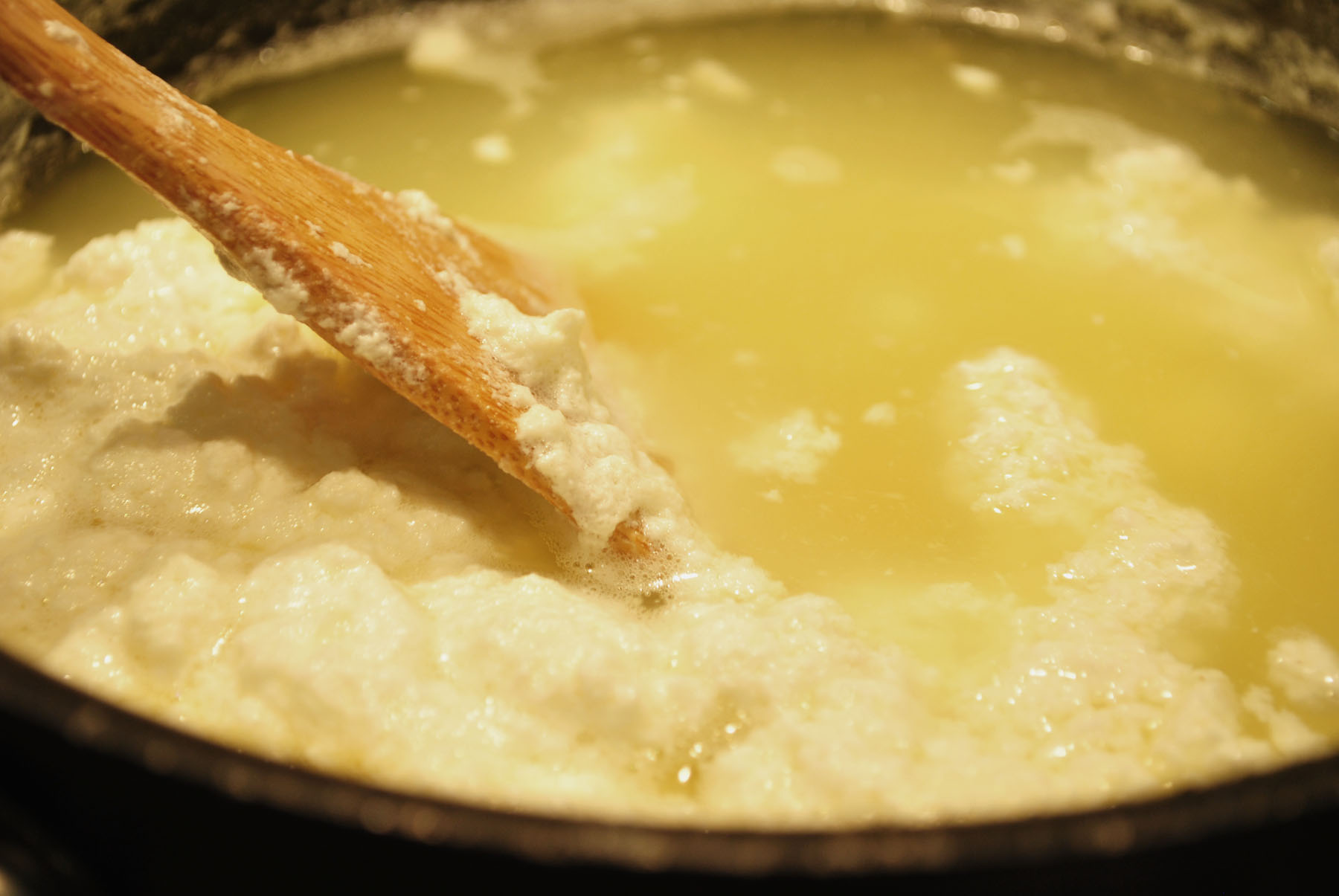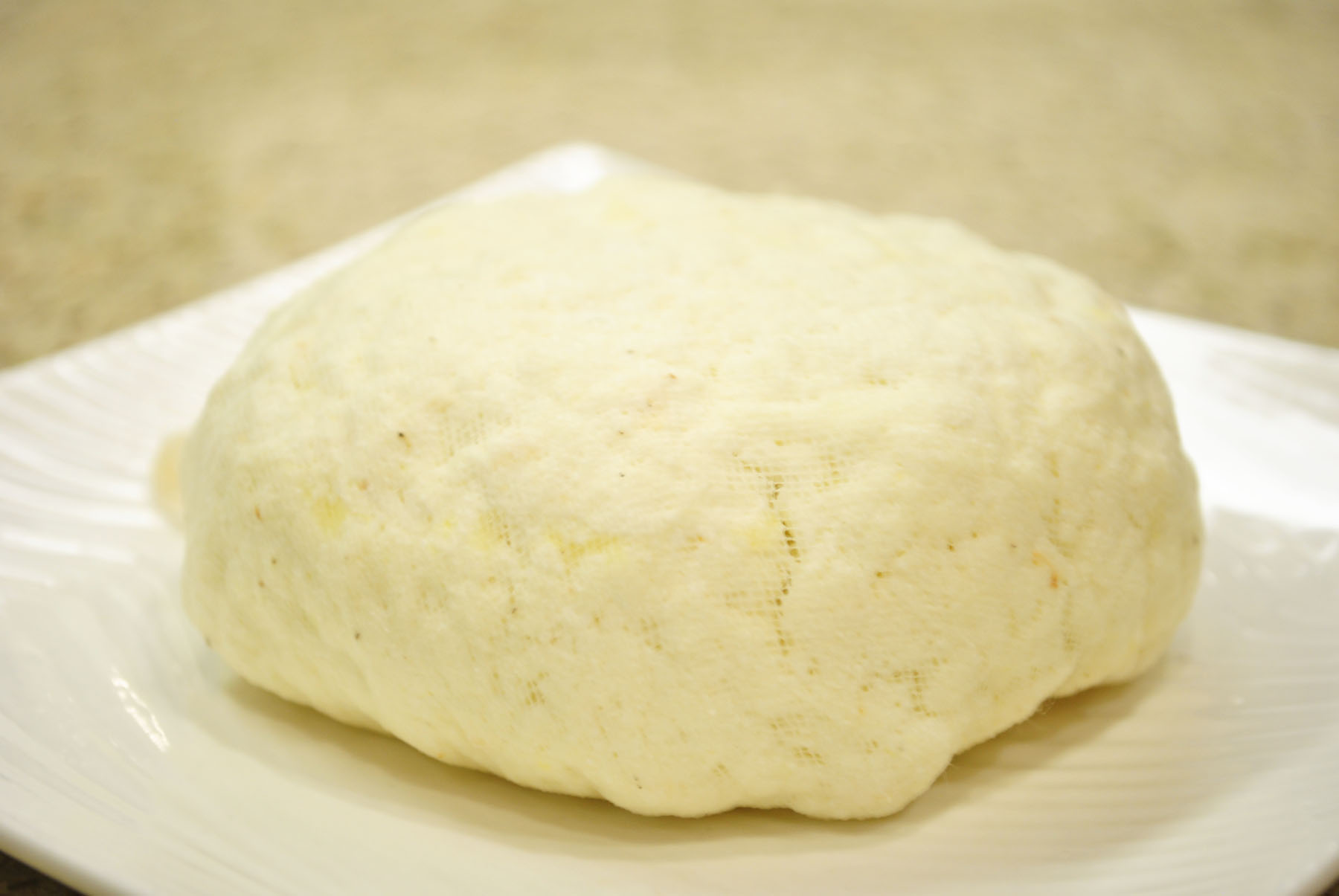 1. Make Paneer : Bring milk to a gentle boil (stirring frequently to avoid burning the bottom ). Squeeze in juice of 2 lemons then turn the heat down a little bit. You should almost immediately see the curds. Place the curds into cheesecloth and squeeze the liquid out. Mold it into a tight ball or square and keep it refrigerated for about 30 mins till set.
2. When it's set, cut it into small cubes. Place  in small bowl and gently toss with 1 teaspoon oil, 1/4 teaspoon turmeric, 1/4 teaspoon cayenne pepper and 1/4  teaspoon salt.
3. Now time to wilt the spinach : simply place spinach in a pot, turn the heat low and cover. When wilted, take them out, let it cool and squeeze the liquid out with your hands (saving it's juice) then give it a rough chop. If you feel really lazy, feel free to use frozen one.
4. Place a large nonstick skillet over medium heat, lightly fry paneer cubes till brown, take them out of the pan and set them aside.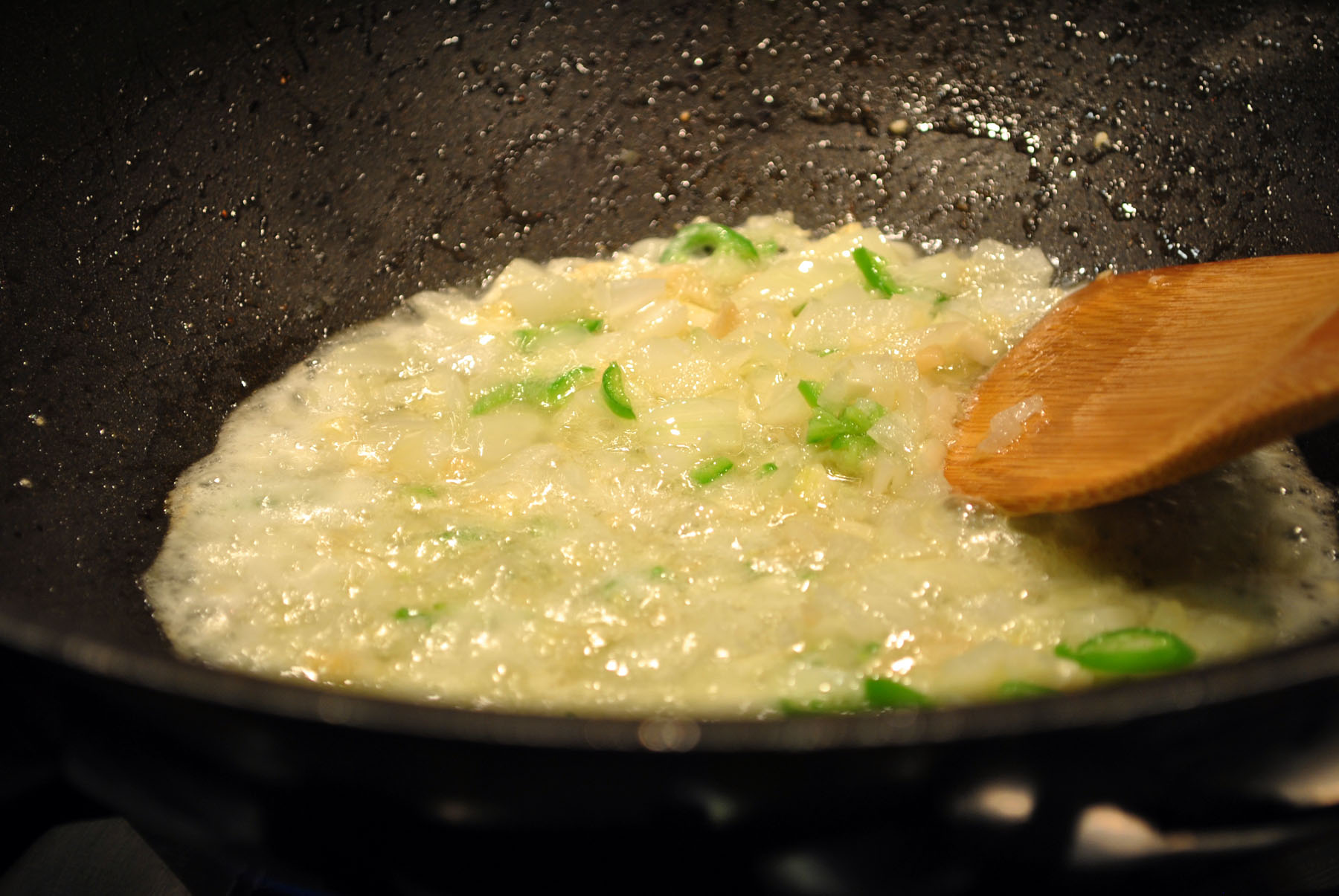 5. In the same pan, add more oil, cook onion, ginger, garlic till brown.
6. Add cumin, coriander, garam masala and ground cashew and cook in a low heat. Add spinach water to keep the spices from burning. Add cinnamon stick and cardamom pods.
7. Add spinach and cook for 3-5 mins. Take out the cinnamon stick and cardamom pods.
8. Add paneer cubes.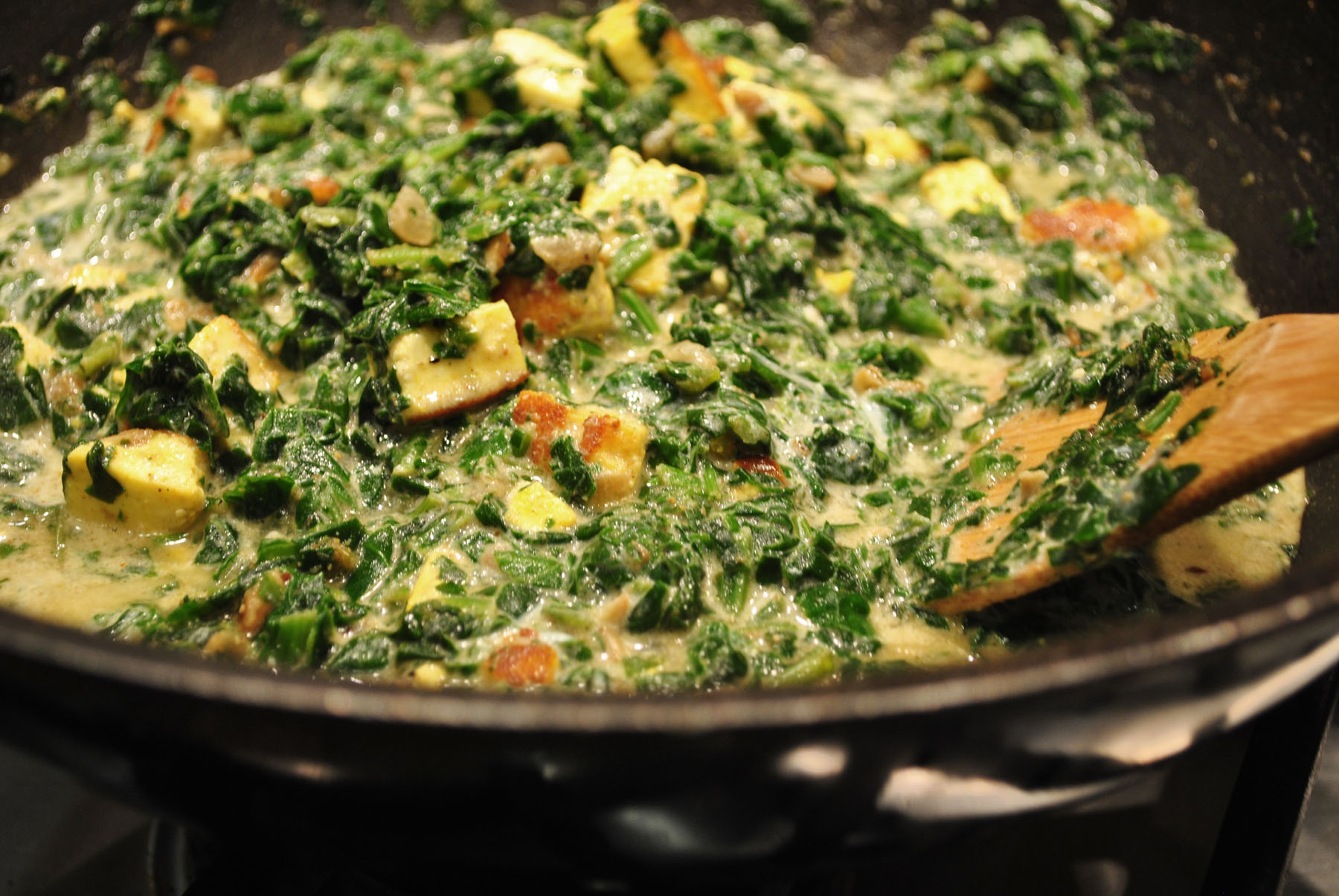 9. Turn off the heat and gently stir in yogurt.
10. Salt and pepper to taste.
Serve with basmati rice or naan bread (Trader Joe's has awesome naan at their frozen section. Just warm it up! Thanks Uncle Joe. :))