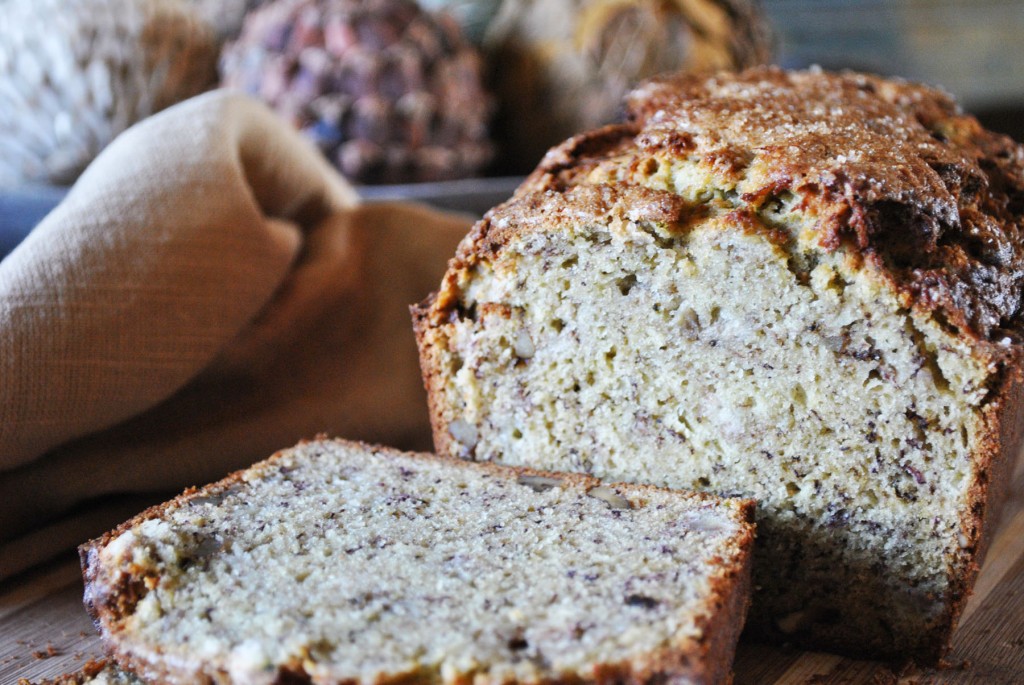 I have been searching for the best banana bread recipe for a long time. I have made a 'brick', 'gooey','dry'….you name it. At times I had to toss the entire loaf in the trash. Wasted so many bananas and butter….Is there anybody out there feeling this pain? I personally think banana bread is the hardest quick bread to make it right. But after what it seems endless melt downs, I finally made the best banana bread ever. It is super moist and flavorful. I added a teaspoon of matcha green tea. (Don't get too excited and put more than what you need…It will taste like pot…in a bad way) Just a teaspoonful of matcha powder adds nice earthiness to the loaf.
Another yummy variation : Instead of matcha, try adding 2 Tablespoon ground flaxseed meal. (I used Bob's Red Mill whole ground flaxseed meal) It tastes so nutty and robust! You don't even need to add walnuts. And it's super good for you!!
Ingredients
1 stick butter, at room temperature
1 cup granulated sugar
2 large eggs
1 1/2 cups unbleached flour
2 teaspoon matcha powder
1 teaspoon baking soda
1/2 teaspoon salt
1 cup mashed 'over' ripe bananas (the more over ripe, the better)
1/2 cup sour cream
1 teaspoon vanilla extract
1/2 cup chopped walnuts
Preparation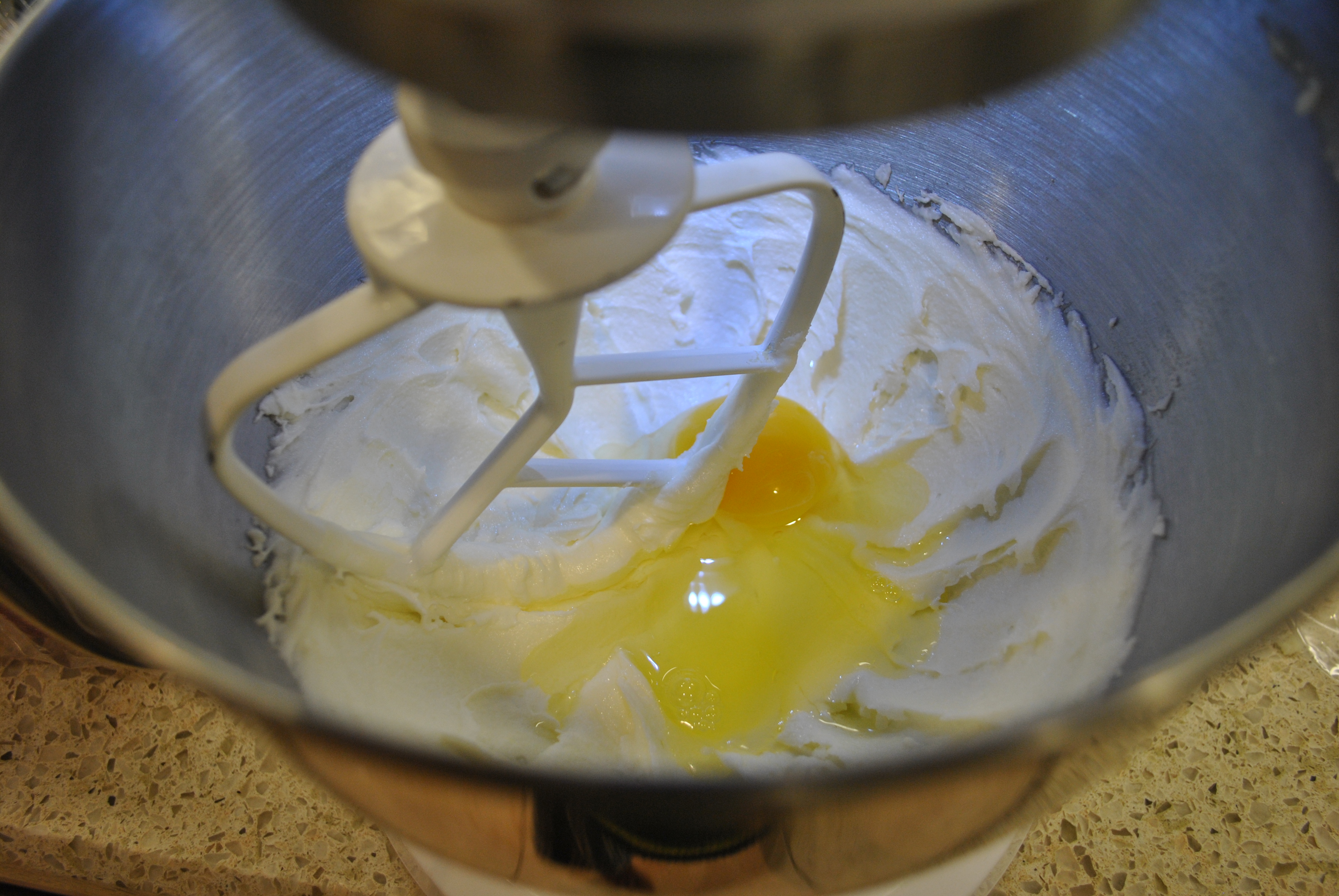 1. Cream butter and add sugar, mix till fluffy .
2. Add one egg at a time.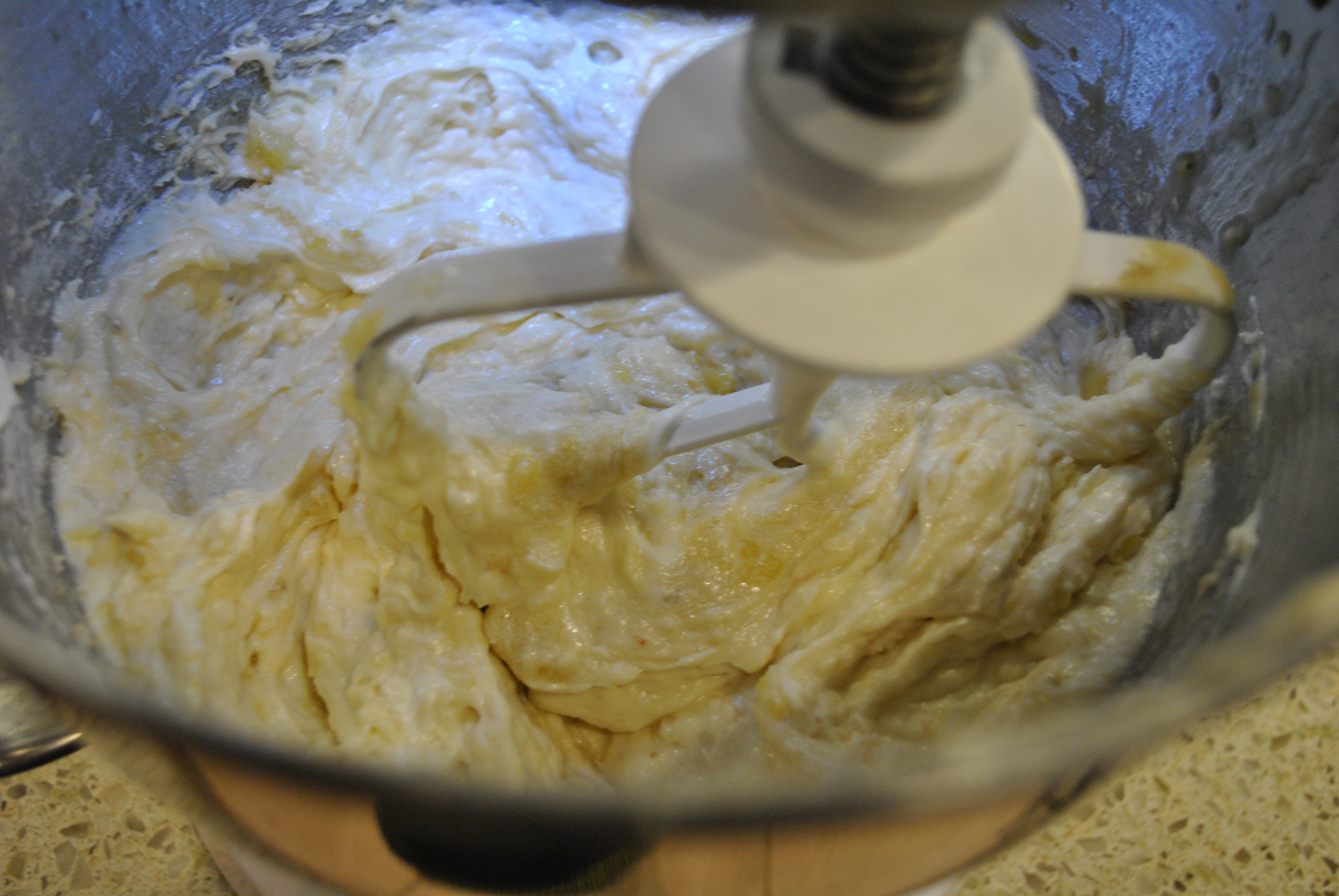 3. Add banana, sour cream and vanilla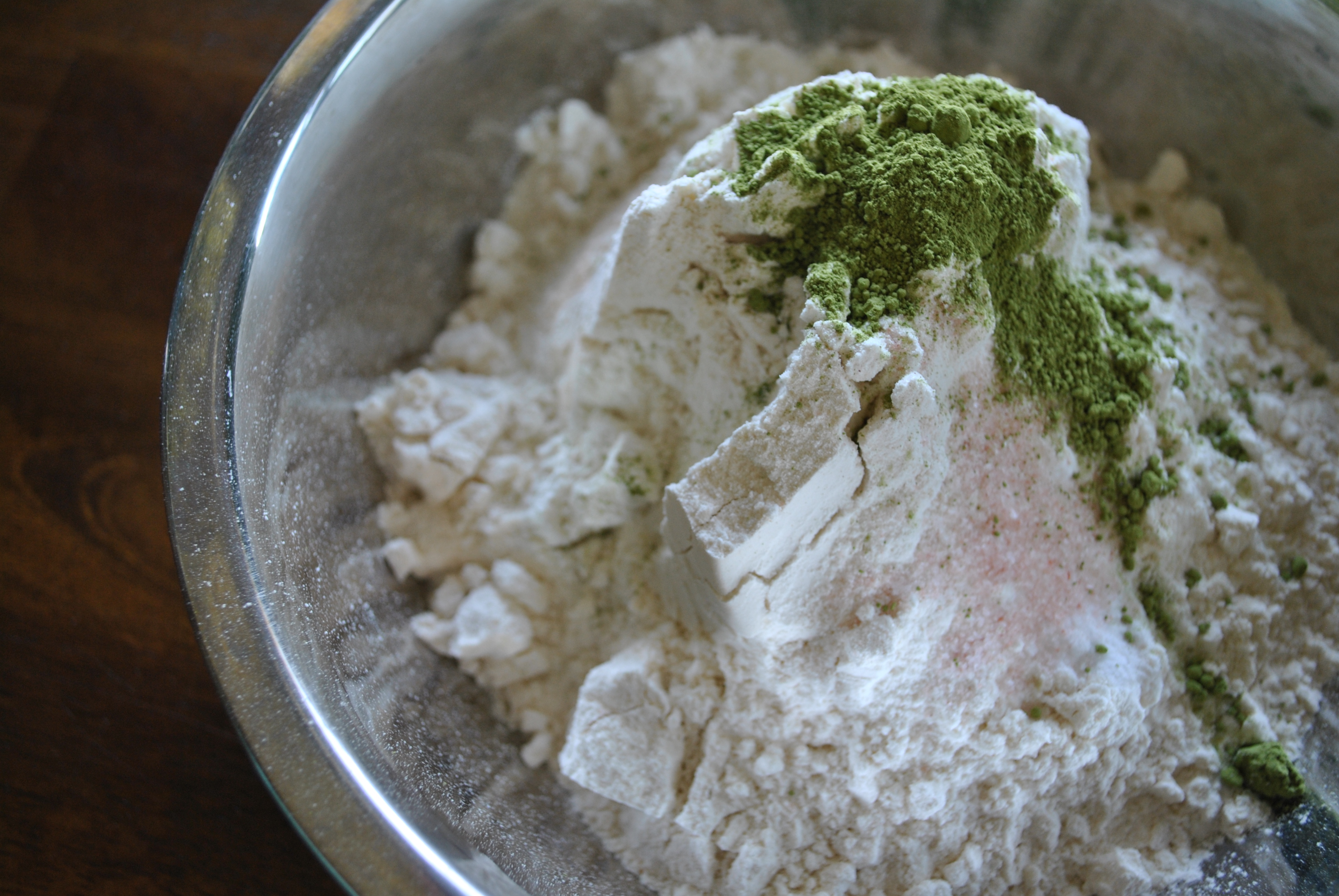 4. In a separate bowl, mix together dry ingredients and fold it into wet batter
5. Add walnuts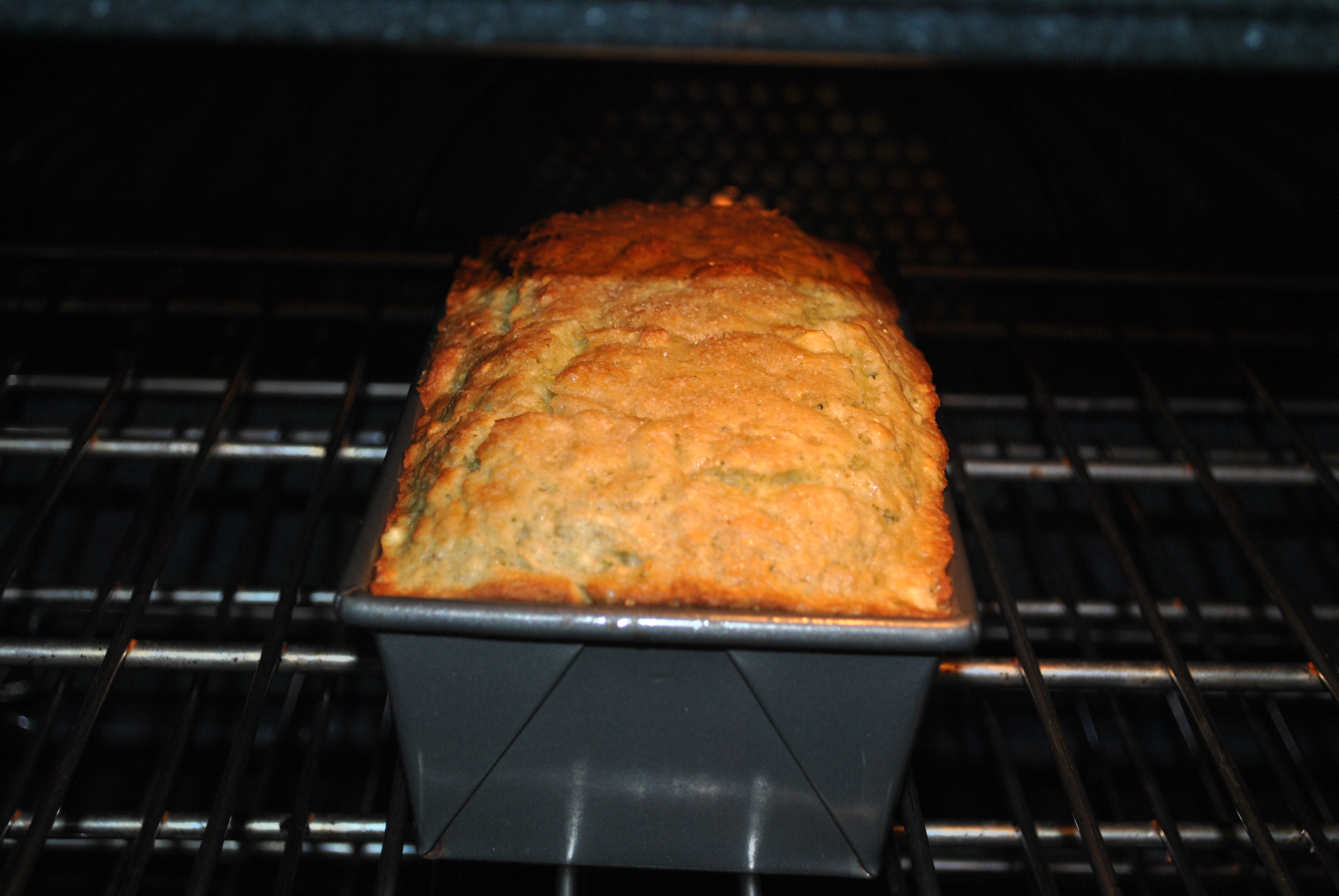 6. Bake for 1 hour at 350'F till center comes out clean