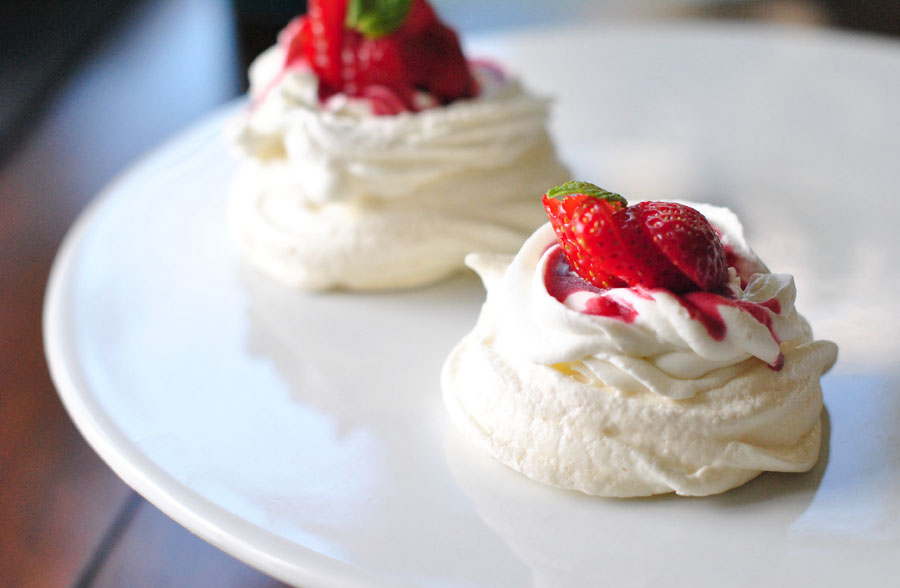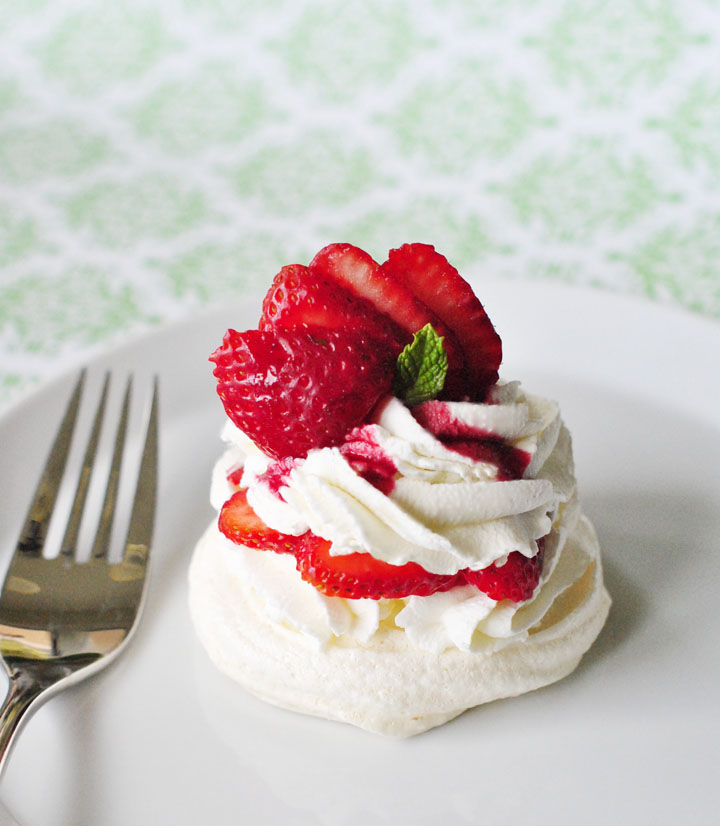 Fall in Love
Be passionate and fearless
Listen to your heart. Be thoughtful and generous
Believe in love at first sight.
Hold hands. Laugh nervously.
Write love letters and make handmade gifts.
Get dressed up for a date. Feel butterflies in stomach.
Run away together. Stay in bed all day.
Create memories that you will tell your grandchildren about.
Cuddle
Learn from each other.
Be patient and kind in your words
Grow old together.
Be spontaneous and impulsive
Kiss each other good night
Remember why you fell in love
This is your HAPPILY EVER AFTER
Love this. 🙂
Ingredients
For Meringue (Makes 10~12 Meringue)
3 egg whites
3/4 cup white sugar (Pulse in a food processor to superfine)
1/4 cream of tartar
1/2 teaspoon vanilla extract (I like using clear one for this to keep the Meringue white. But regular vanilla extract is fine if you don't have clear one.)
Pinch of fine salt
(Feel free to add chopped nuts or freeze dried strawberries)
For Raspberry Coulis (I used Raspberries because I like its intense flavor when cooked but you can definitely use strawberries)
6 oz (Half of one frozen bag) frozen Raspberries or Strawberries
1/4 cup water
1/4 cup sugar (Feel free to add more if you want it sweeter)
Pinch of salt
For sour cream topping
16 oz heavy cream
3 Tablespoon sour cream
1 teaspoon vanilla extract
2~3 Tablespoon powder sugar
Preparation
For Meringue
1. Preheat oven to 200'F
2. Wipe the bowl with vinegar to remove any grease. Grease on the bowl = egg whites will not whip.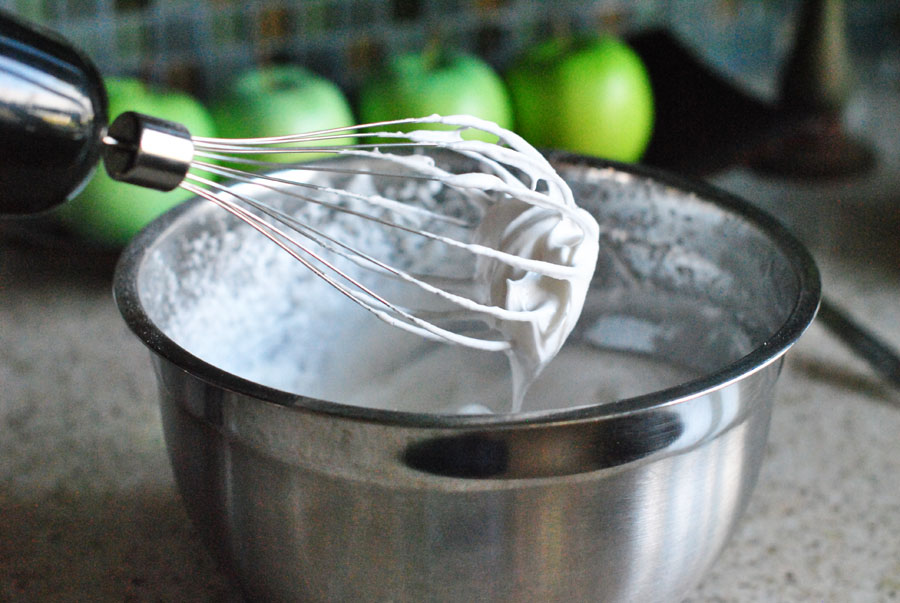 3. Place egg white, cream of tartar and vanilla extract in the bowl and beat till soft peaks. (I love this hand mixer tool! )
4. Pulse sugar in a food processor to super fine. When you open the lid and see white dust flying up, you are good to go!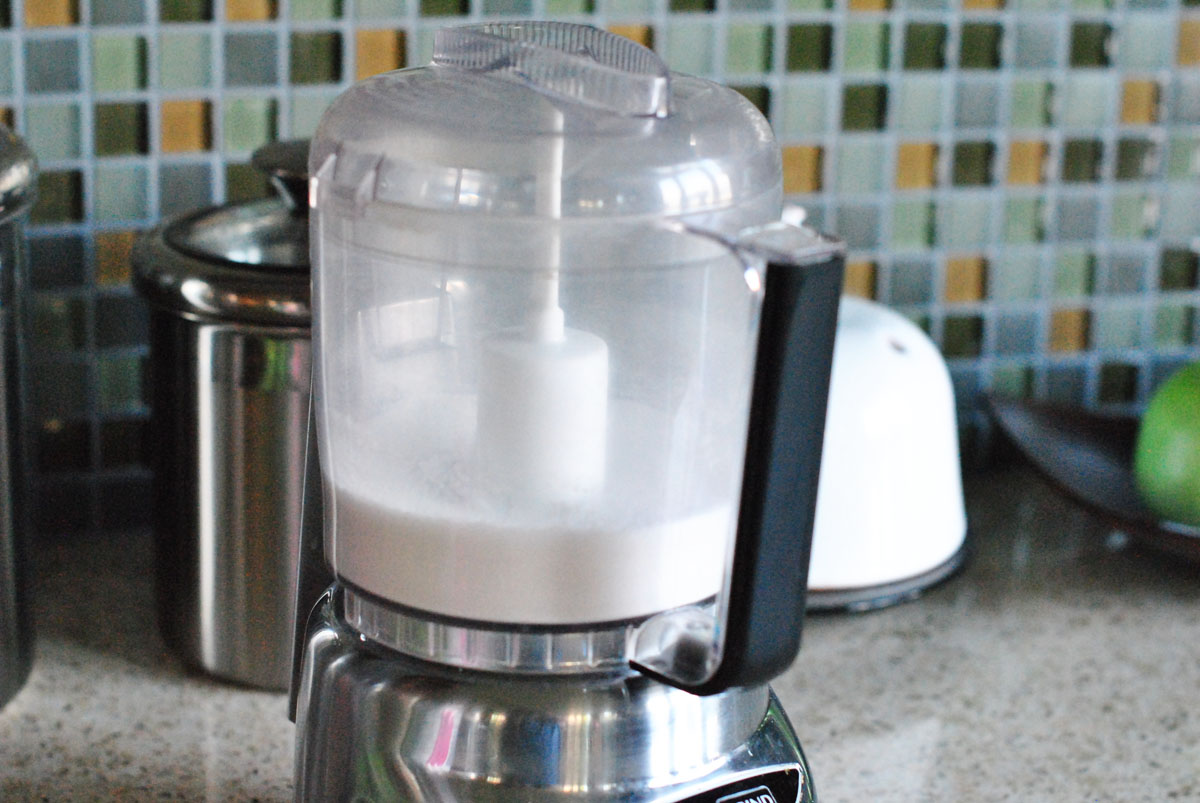 5. Add the 'superfine sugar' in 3 parts into the egg white and beat again to thick and hold stiff peaks.
6. Pipe or spoon about 2 inches diameter each on baking sheet. (Of course parchment paper on it please :))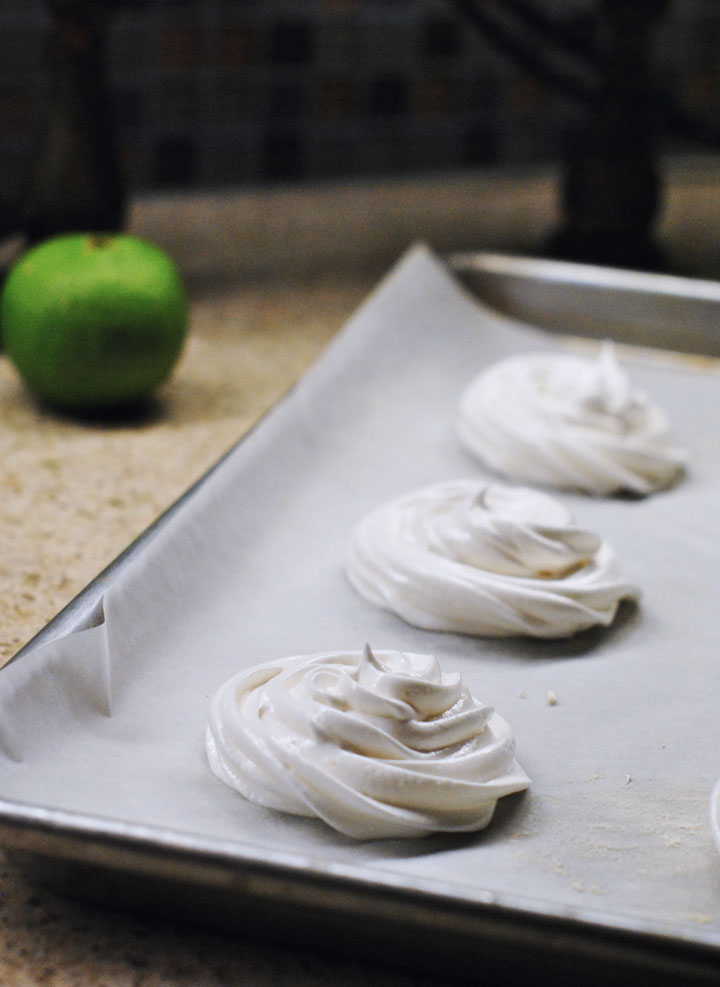 7. Bake for 1 hour. Then turn off the heat. Do not open the oven door. Keep them in there for another 1 hours.
8. Take them out, let them cool more. You can keep them fresh air tight container or large ziplock bag up to 2-3 days.
For Raspberry Coulis
1. Place all the ingredients in a small pot. Gently bring it to boil till thicken on low heat.
2. Strain the sauce and let it cool. You can make it days ahead.
For Sour Cream Topping
1. Whip heavy cream to soft peaks.
2. Add vanilla extract, powdered sugar and whip again till medium peak.
3. Add sour cream and whip a little bit more.
4. Try not to overwhip. It goes fluffy to grainy in a split second. If you do, don't curse to yourself. You can add more cream to bring it down.
Assemble :
Meringue, cream topping, slices of strawberries, berry coulis, cream topping, more strawberries and berry coulis. Now eat immediately!!!