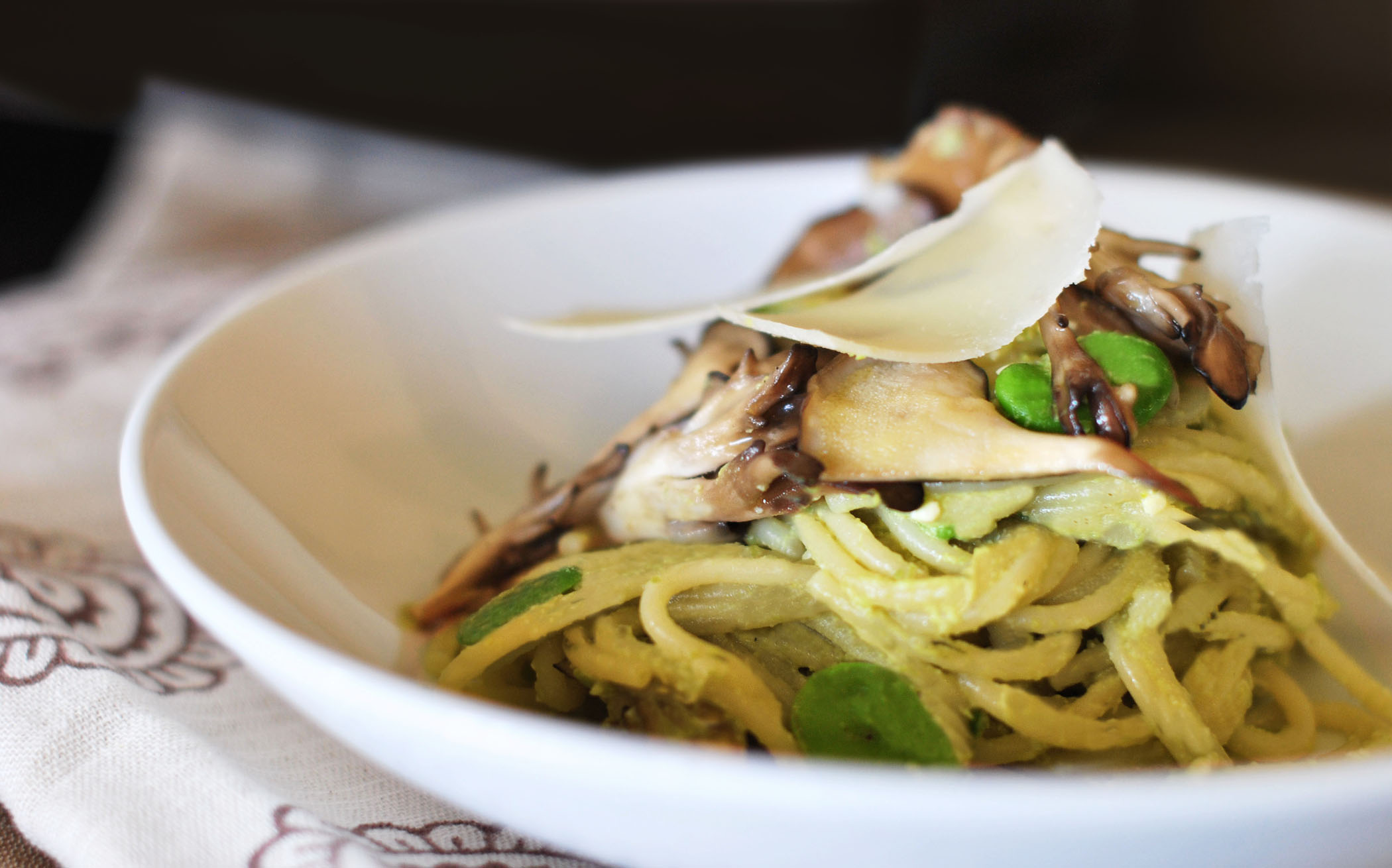 Spring forward everyone! Longer daylight. Yay~ we made it through the winter! Although it's been unusually cold here for the last few days, I decided to head out to farmer's market. I picked up some fava beans and gorgeous looking Maitake mushrooms. I wanted to cook something 'farmer's market' but I didn't want one of cold spring salad. I wanted something warm and comforting, green and springly. Ditch those winter veggies and let's put a little spring on your plate.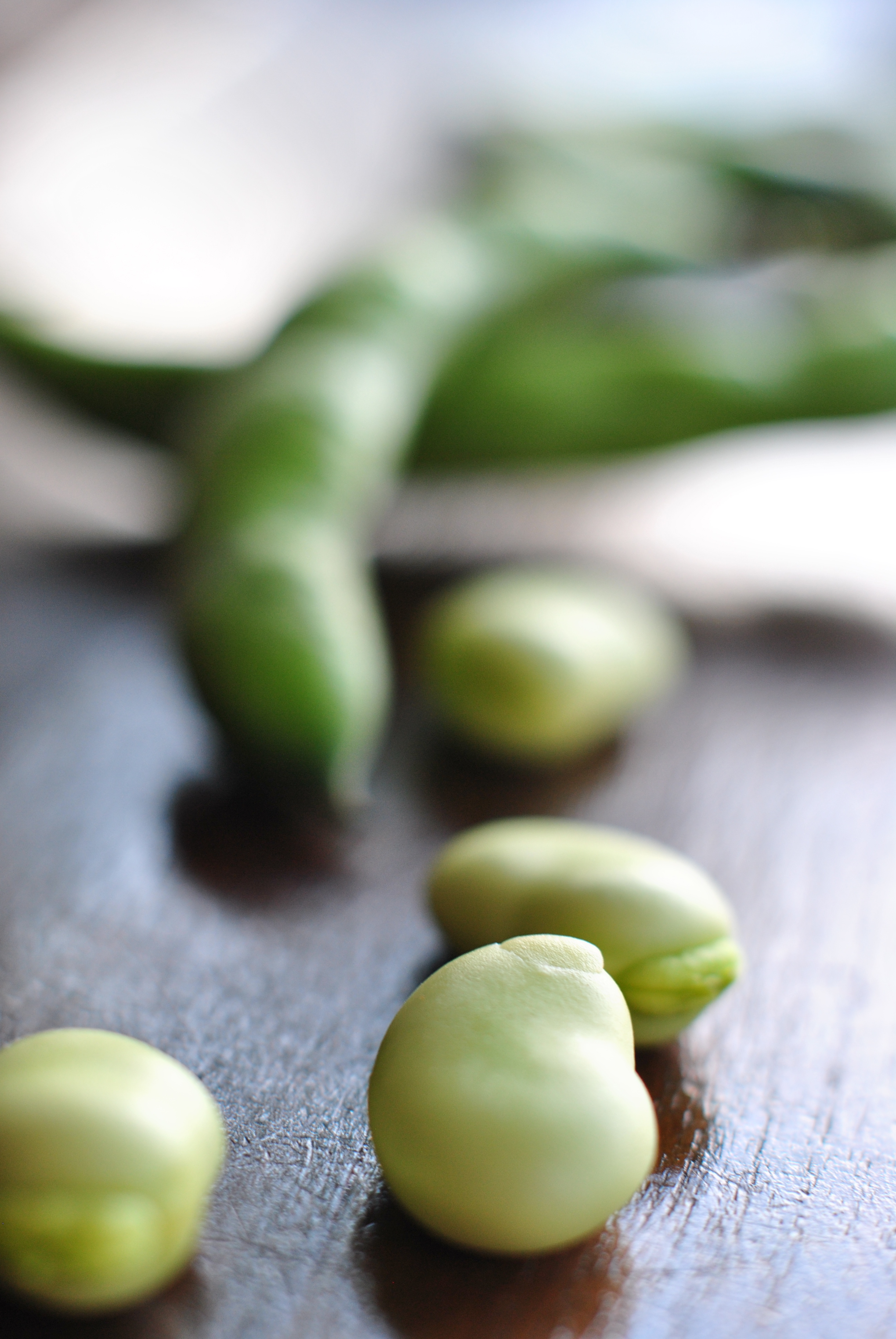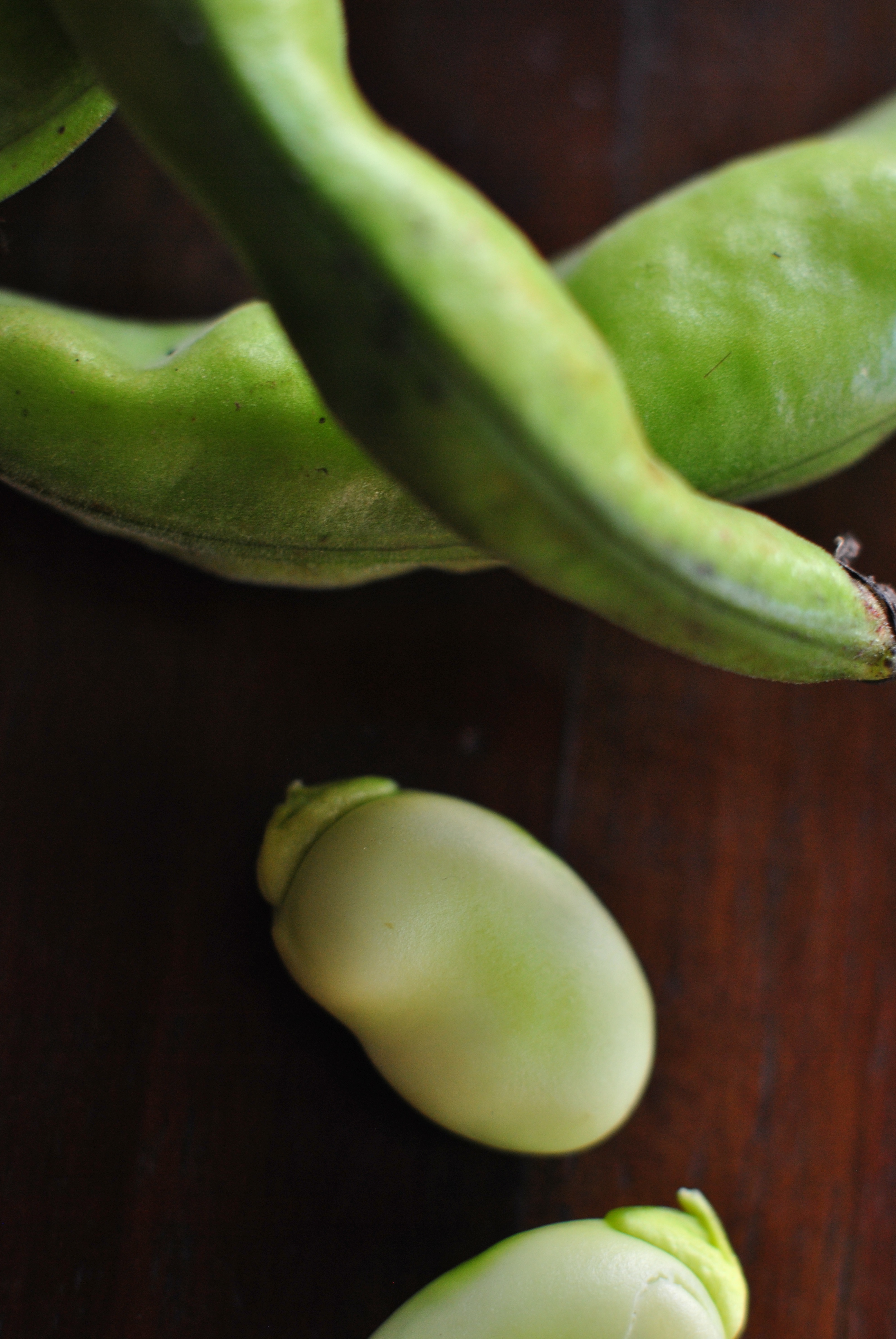 Ingredients
1 pack Spaghetti
Pesto: 1 small glove garlic, 1 cup grated parmesan cheese,  1/2 cup walnut oil (feel free to use olive oil) , 1/2 cup mushroom stock (You can use water) , 1/2 cup almonds (boiled and peeled), 1 cup fava bean (boiled and peel) – you can substitute with english peas if you don't have fava beans.
1 cup Maitake mushroom (roughly sliced)
Parmesan cheese
salt and pepper
Preparation
1. Shell and boil fava beans for 5 mins, rinse them in cold water then peel off the skins.
2. Boil almonds for 10-15 seconds, rinse them in cold water then peel off the skins as well!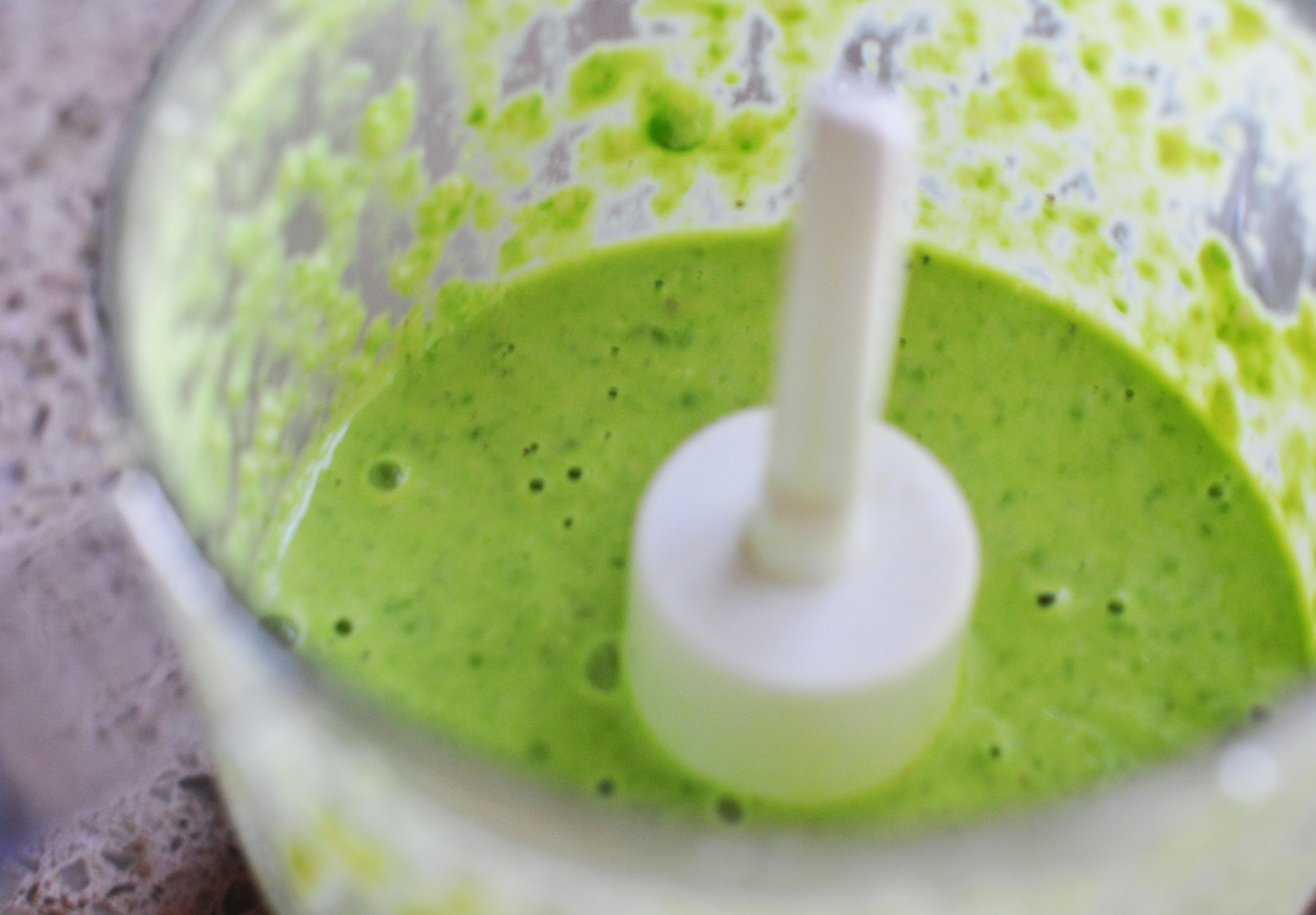 3. Make pesto: in a food processor, pulse garlic, fava beans and almonds, slowly add oil and mushroom stock or water to thin it out. Add grated parmesan cheese and pulse more. Adjust water amount to reach desired consistency.
4. Cook spaghetti.
5. In a small pan, heat up olive oil or walnut oil, add roughly chopped mushroom and cook till slightly softened but still crunchy. (You can add some chopped garlic if you don't have a hot date planned tonight :))
6. Warm up pesto in a pan (add  some pasta water to thin it out), add cooked spaghetti and coat them with pesto.
7. Place cooked mushroom on top and garnish with shaved parmesan cheese.