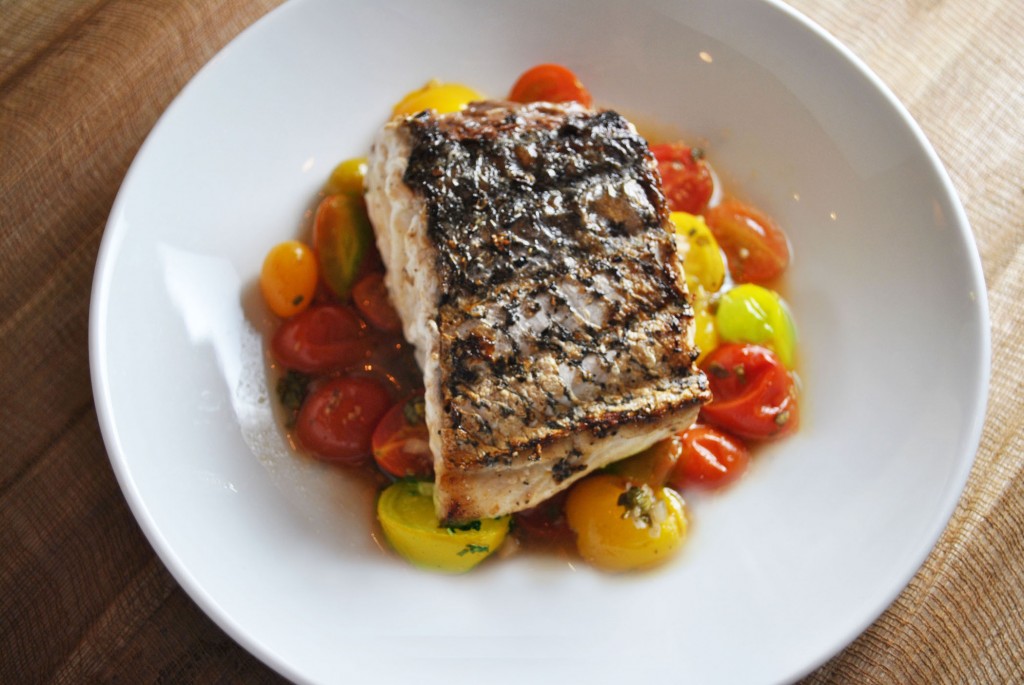 I love simple food. And I love making this simple fish dish whenever I can find fresh white fish that day at the market. Because this is such a simple dish, the key is to toast fresh coriander seeds and grind yourself. Don't use already-ground coriander. I did that one time and the flavor of the dish was not the same. So buy the seeds and grind yourself. It's worth it.
Ingredients
6 ounce wild sea bass (or you can use any kind of white fish, wild)
1 pound assorted heirloom tomatoes, cut in half
1 Tablespoon olive oil & chopped rosemary
Dressing:
1/4 cup olive oil
1 Tablespoon red wine vinegar
1 small shallot, minced
1/2 teaspoon sugar
1/4 cup chopped basil
1/2 teaspoon minced fresh ginger
1 Tablespoon coriander seeds
Salt & pepper
You can serve this dish with roasted three color potatoes: Wash and boil potatoes. Drain then roast them with olive oil, rosemary and salt & pepper 20-30mins at 350'c
Preparation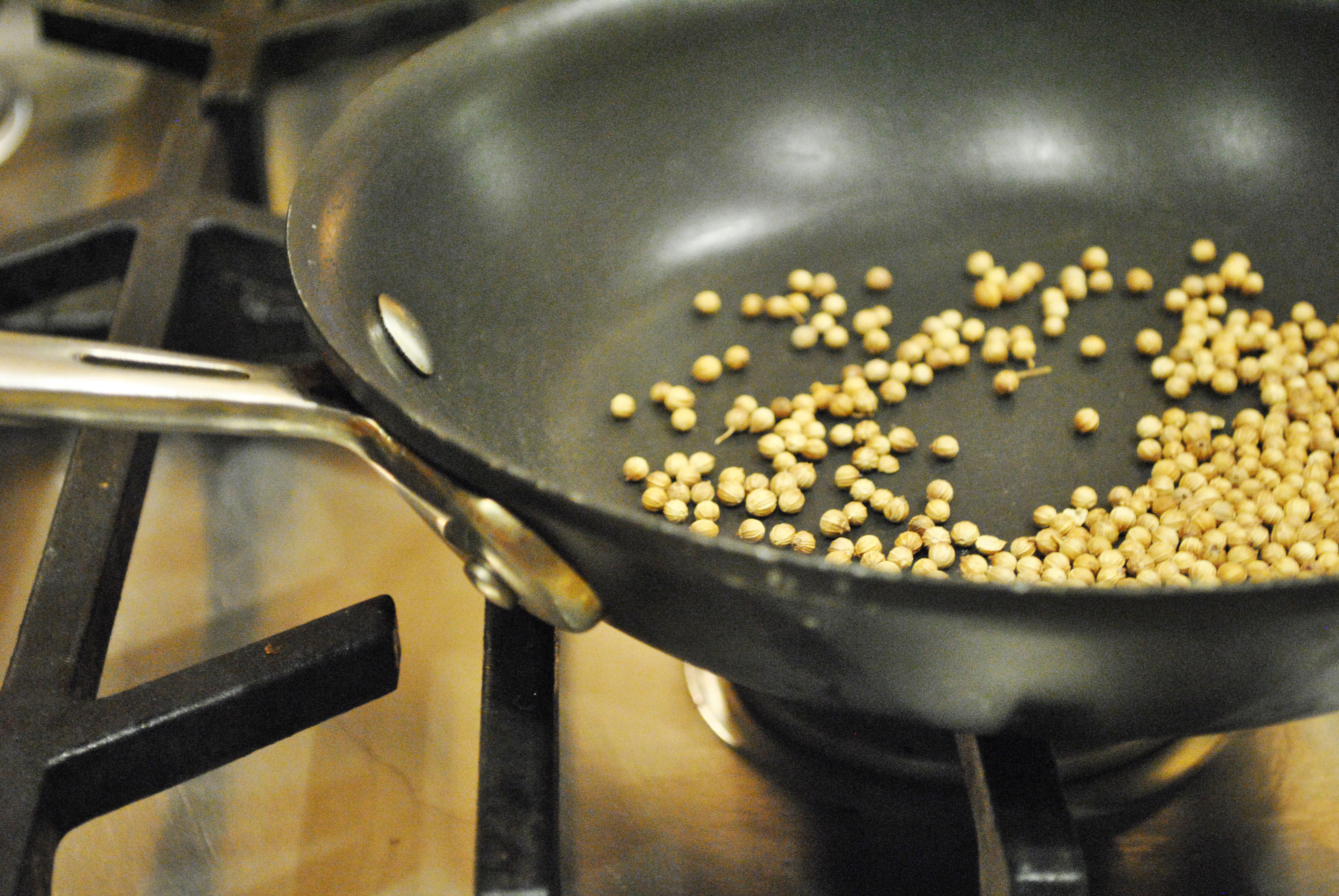 1. In a small skillet, toast coriander seeds till fragrant. When cool completely and grind them. (I use coffee grinder-make sure to wash it after so your coffee doesn't taste like coriander & pepper)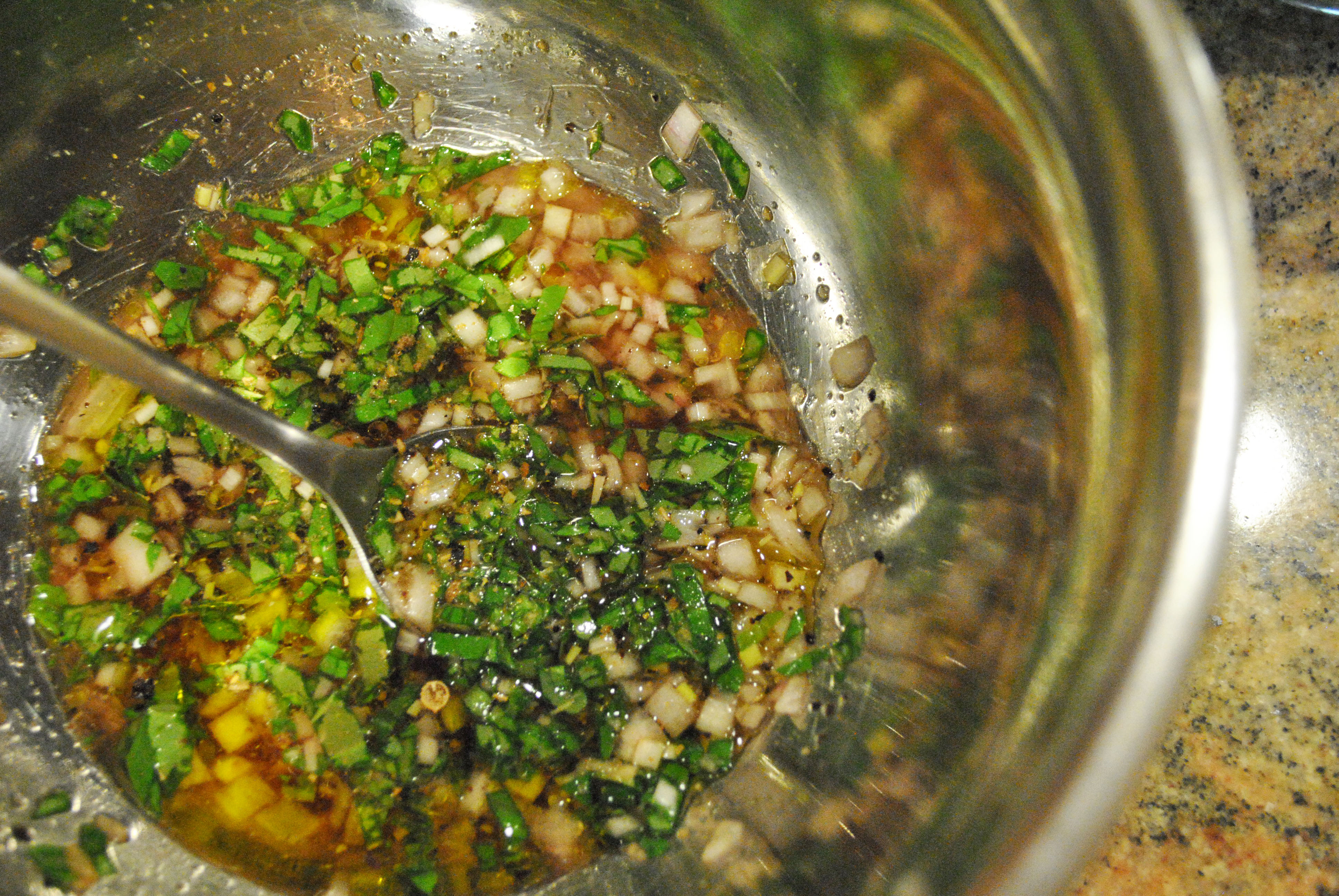 2. Make the dressing: Mix olive oil, red wine vinegar, ginger, shallot, sugar, basil, ground pepper and coriander.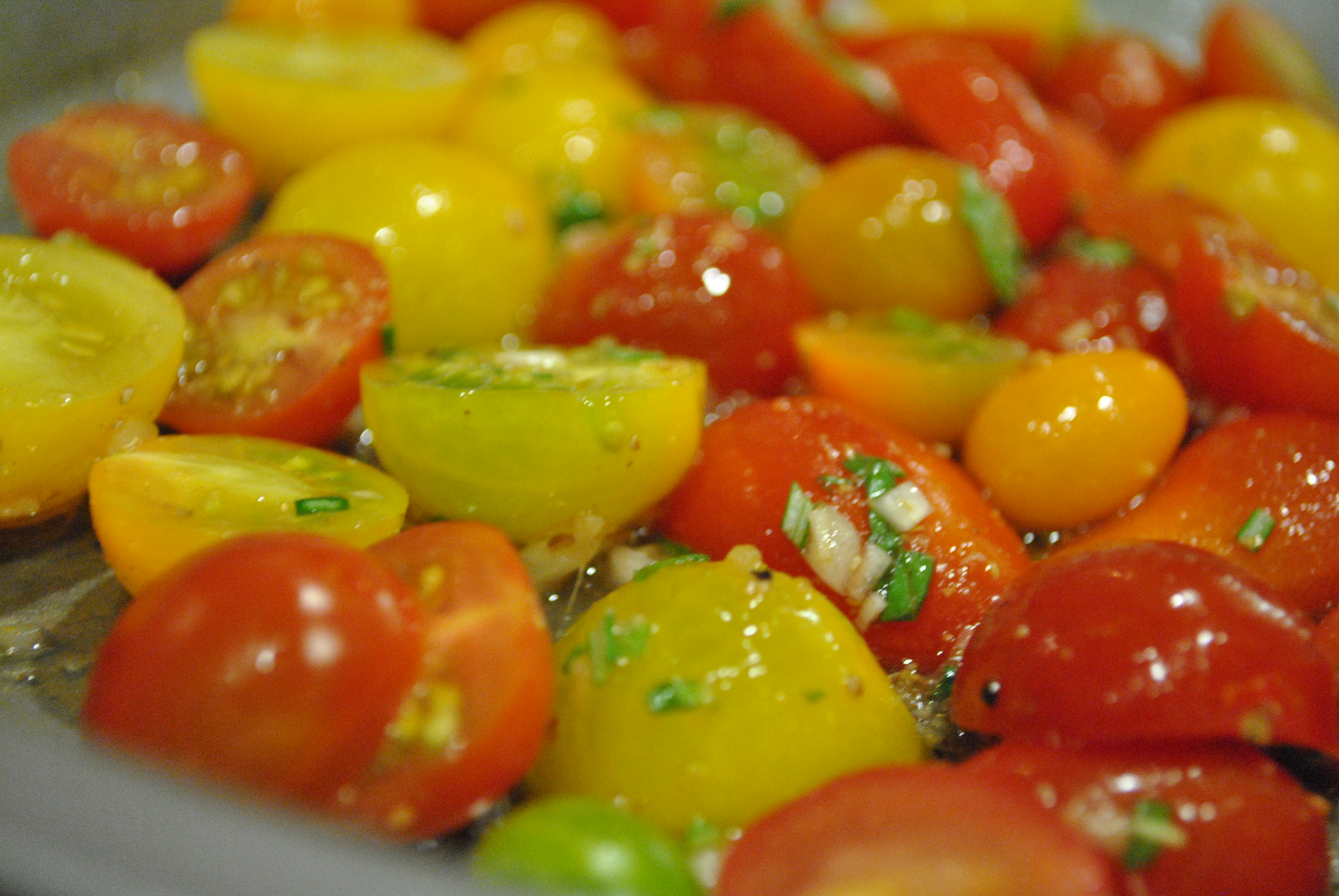 3. Drizzle some of the dressing on tomatoes and roast about 10 mins at 350'C
4. For fish: Combine olive oil and rosemary. Brush fish with it. Season it with salt and pepper. Grill over moderately high heat skin side down. (Important thing is don't try to move the fish. It will stick to the grill pan. Just let it do it's thing. Be patient) 3 mins each side. Don't overcook. Just until opaque in the center.
5. With slotted spoon, transfer tomatoes to a plate. Set the fillet on the tomato salad. Drizzle more dressing over.