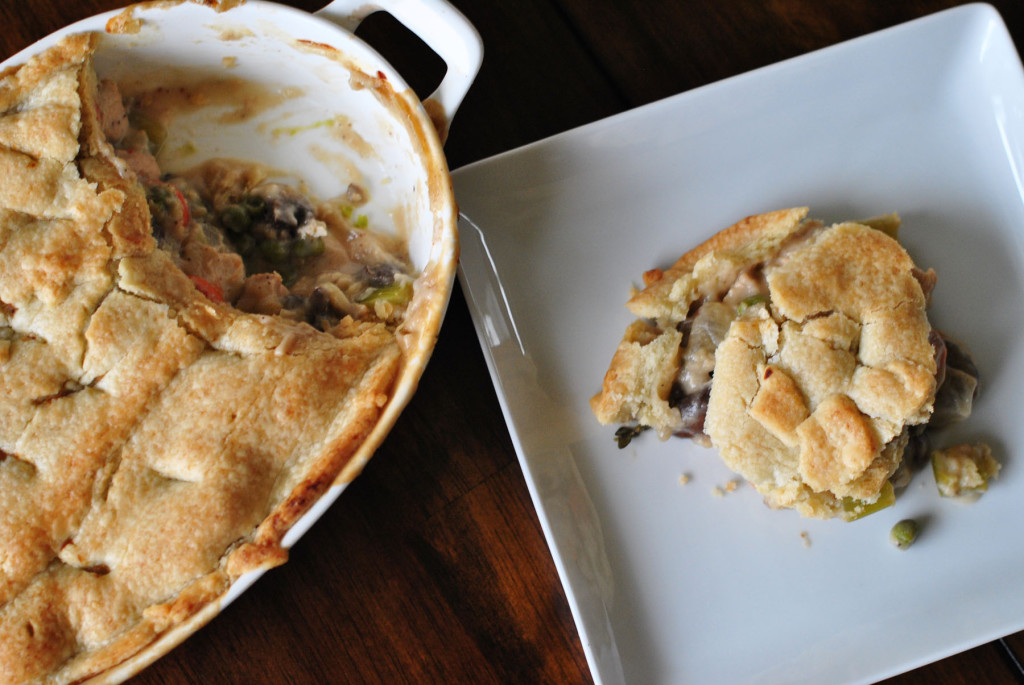 Hope everyone had an awesome new year's eve and is starting out 2013 great. We went to dinner with a few friends and were on our couch in PJs by 10pm. Best kind of new year's eve.
Last month, I probably made this chicken pot pie at least 6 times. Family demands and holiday parties…If you want to be popular 😛 , make this and bring it to the party. No offense to quinoa but people will gather around your dish than those cold quinoa salad. Does anyone dislike quinoa salad like me…?
I made roux using coconut oil(with tiny bit of butter for flavoring) so it's much healthier and lighter than regular pot pie! Enjoy~~
Ingredients
For the white sauce :
1 Tablespoon coconut oil
1 teaspoon butter (for flavoring)
1 teaspoon ground nutmeg
1 1/2 Tablespoon flour
1 cup low fat milk (warmed)
1/2 cup mushroom stock (warmed)
Vegetables and chicken:
1/2 onion (chopped)
2 sticks carrot (chopped)
2 sticks celery (chopped)
1 cup crimini mushrooms (cleaned and chopped)
1/2 cup English pea (frozen or fresh)
1 chicken breast (cooked and chopped)
a few strings thyme
2 teaspoon sherry vinegar
1 teaspoon nutmeg
salt, pepper
and Pie crust (I didn't make it….This guy called 'Joe' made it. He is a trader and makes the best pie crust.)
Preparation
1. To make roux, melt coconut oil and tiny bit of butter, than add flour and keep stirring till flour is cooked. When it starts to smell like 'Popcorn', it's done.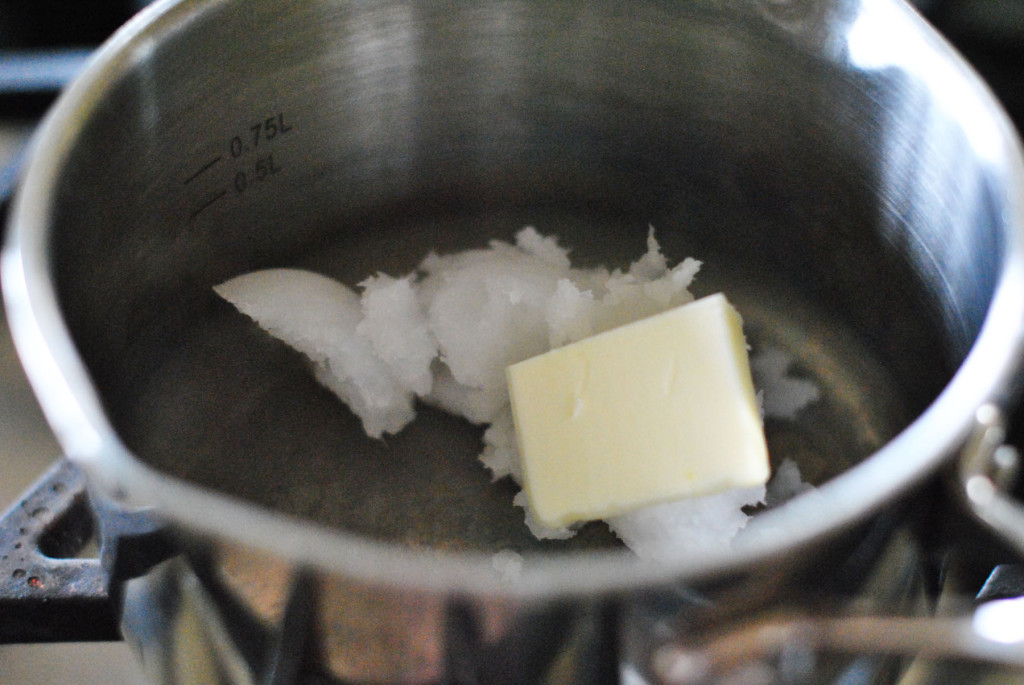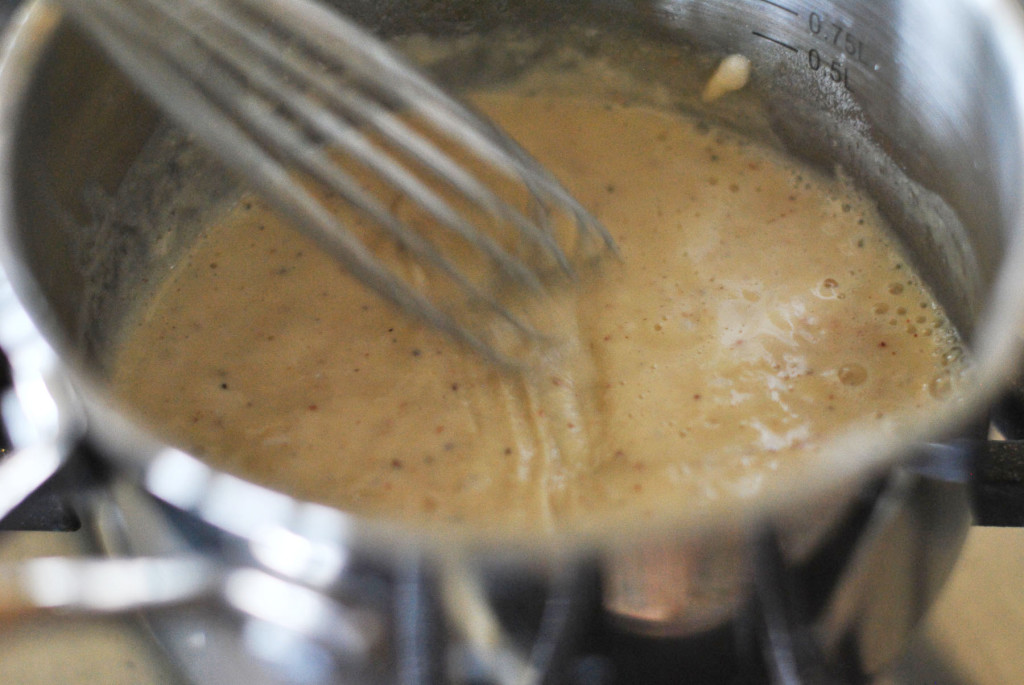 2. Add warm milk and mushroom stock to the roux and stir real fast. (Cold liquid will make the sauce lumpy so just microwave or warm it up in a separate pot)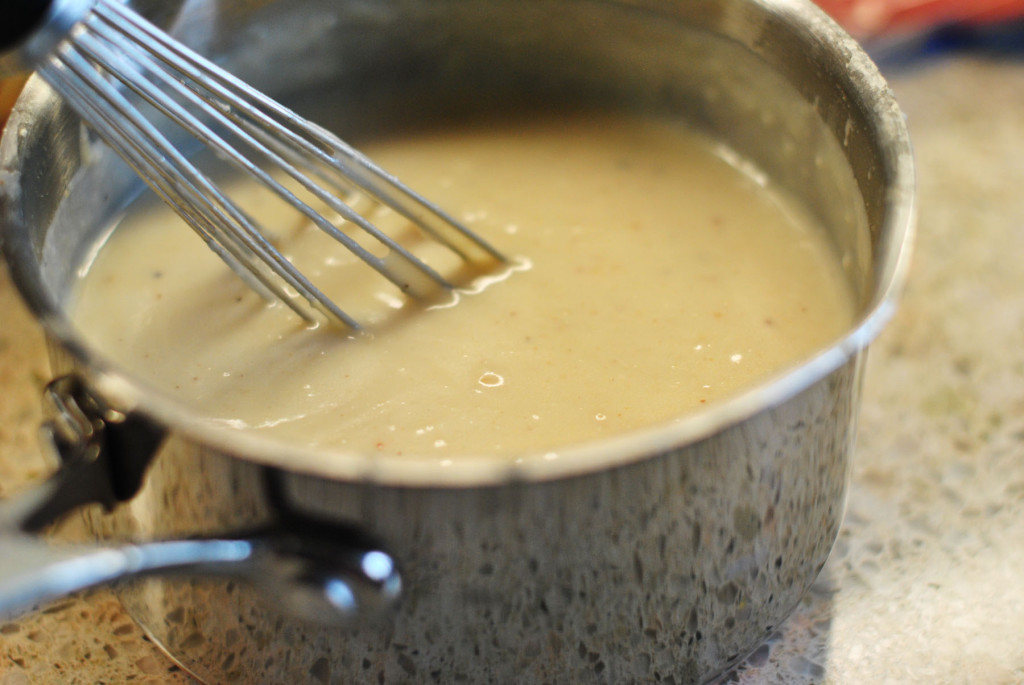 3. Cook the sauce till thickens. (Feel free to add more liquid if it gets too thick or add some more flour if it's too watery)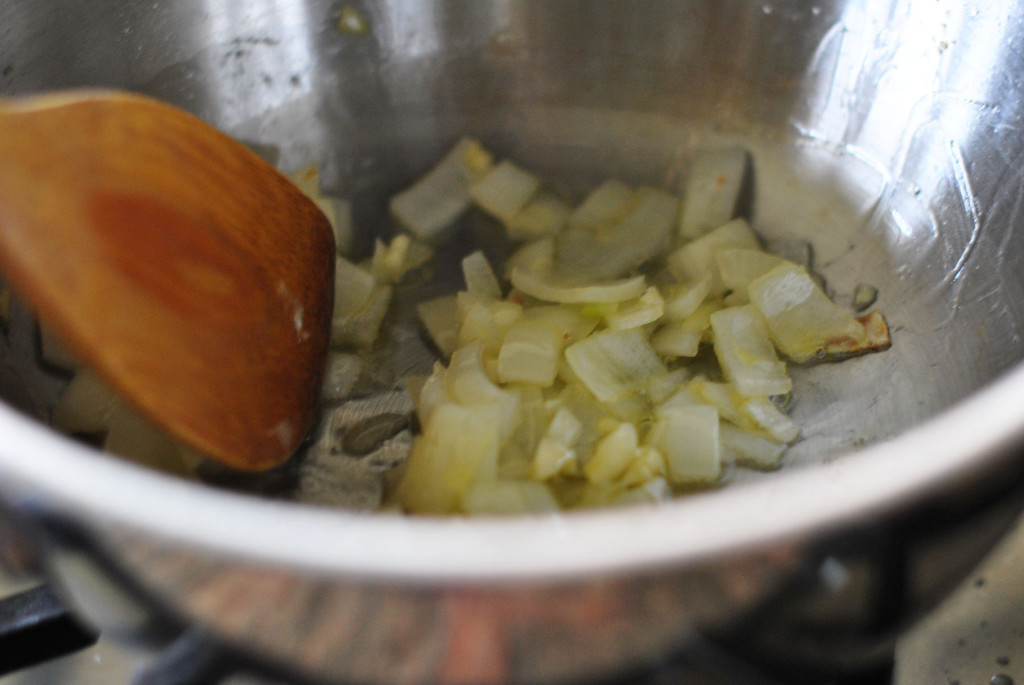 4. Heat the pan with olive oil, cook onions till soft.
5. Add carrots, celery, mushroom and chicken breast. (Season with Olive oil, salt and pepper and bake for about 20-30 mins at 425'F, let it cool and chop. Or you can just cook it right here onions)
6. Add English peas. (I add this last because I don't want them to get mushy and overcooked.)
7. Add sherry vinegar. Season with salt & pepper.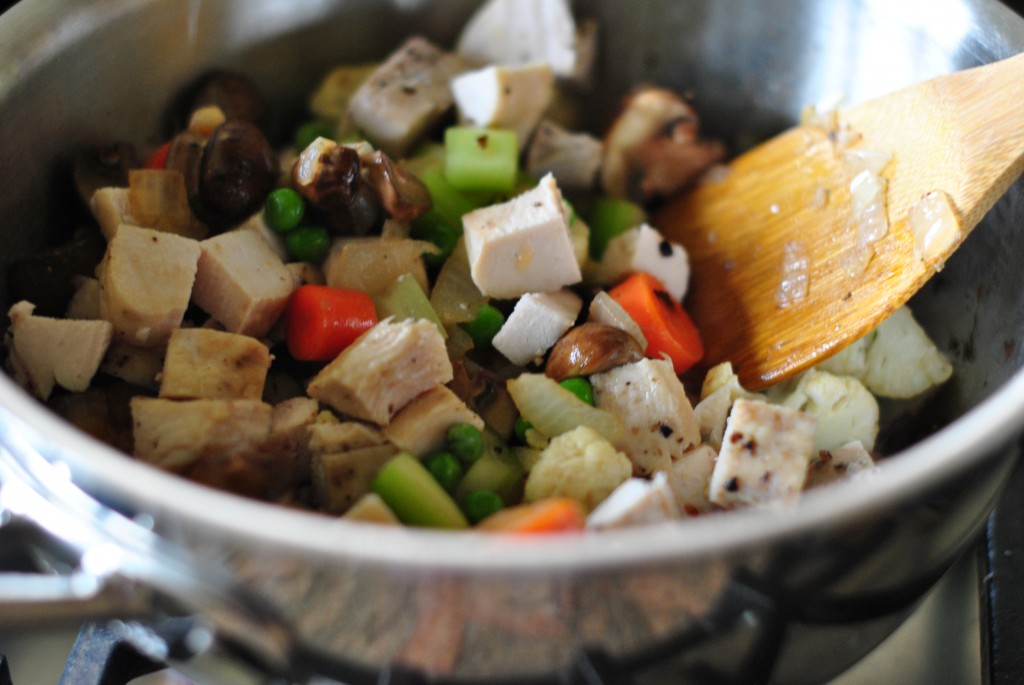 8. Add white sauce into the veggie/chicken mix. Salt, pepper and more nutmeg if you need it.)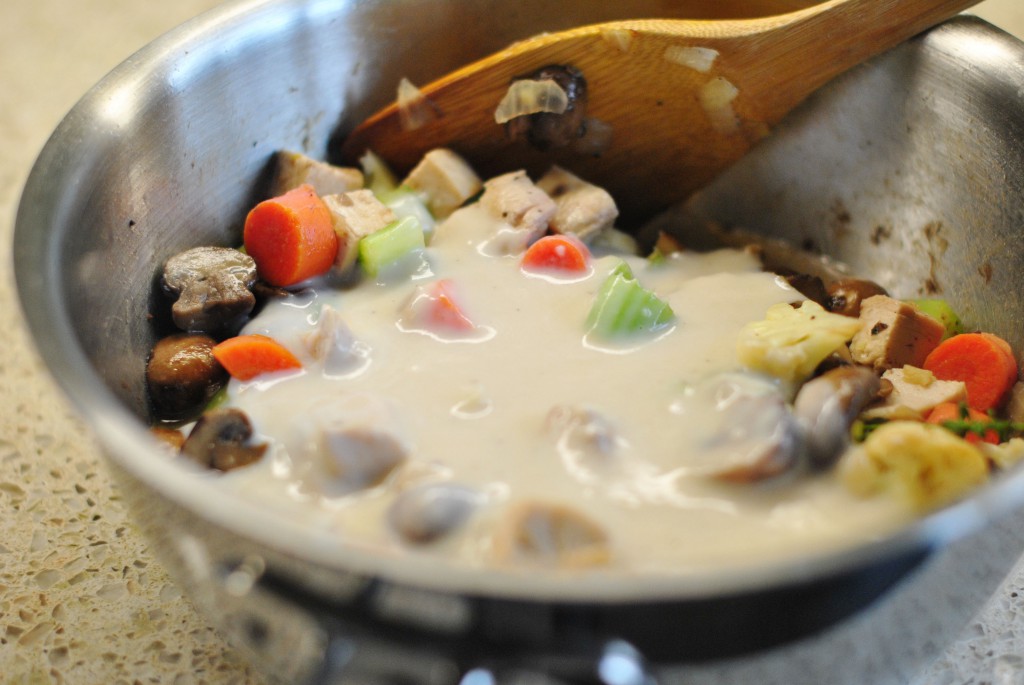 9. Place pot pie filling in a baking pan and let it cool a little.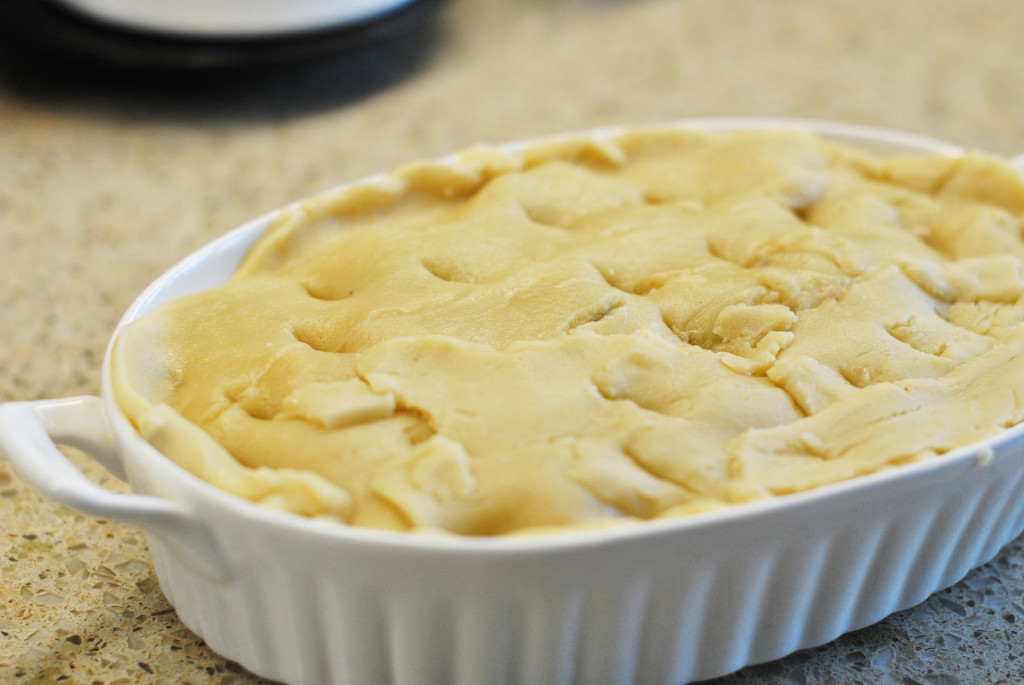 10. Place pie crust on top of the filling. You can use phyllo dough but I like trade joe's pie crust. (Yes, store bought…and I'm not afraid of saying it! 🙂 TJ makes the best pie crust, seriously).  Poke a several small slits on the top to allow steam to escape.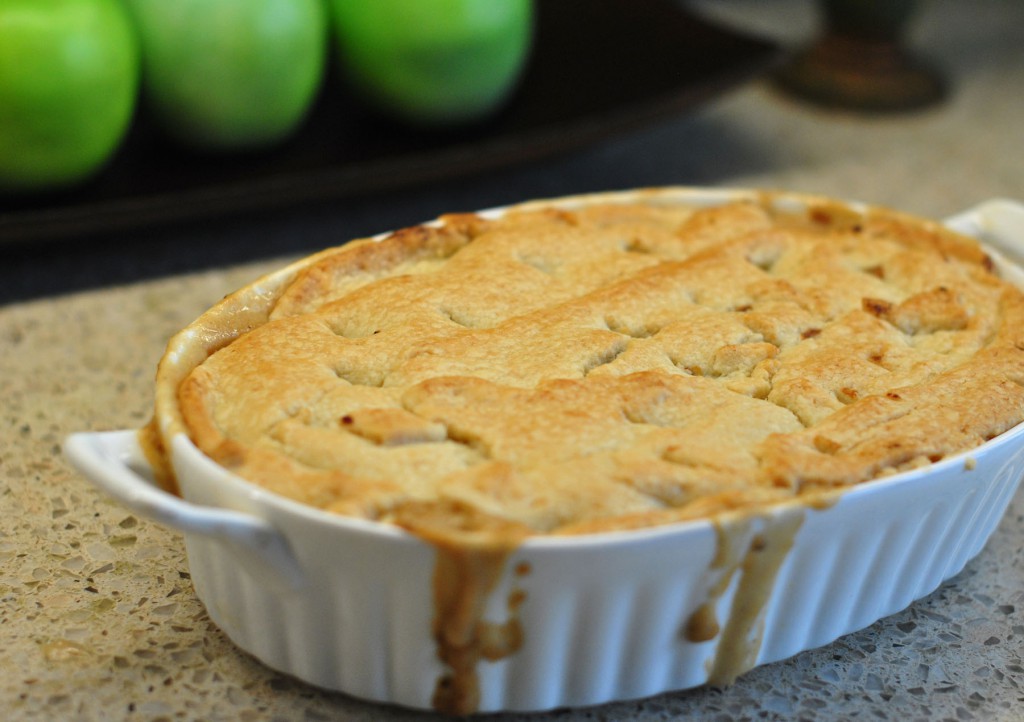 11. Bake at 425'F for 30 mins or till crust gets golden brown.