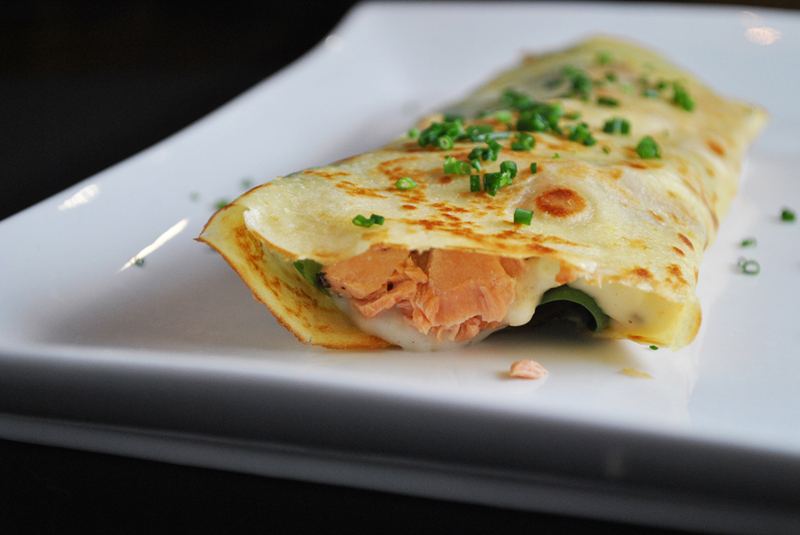 I like my salmon raw. And when I get sashimi grade salmon at a local fish market and eat enough of sashimi, I cook the rest and save it for the next day. I decided to whip up salmon crepe with bechamel sauce. Ool la la. Turned out real good. So I want to share it with you!! Enjoy~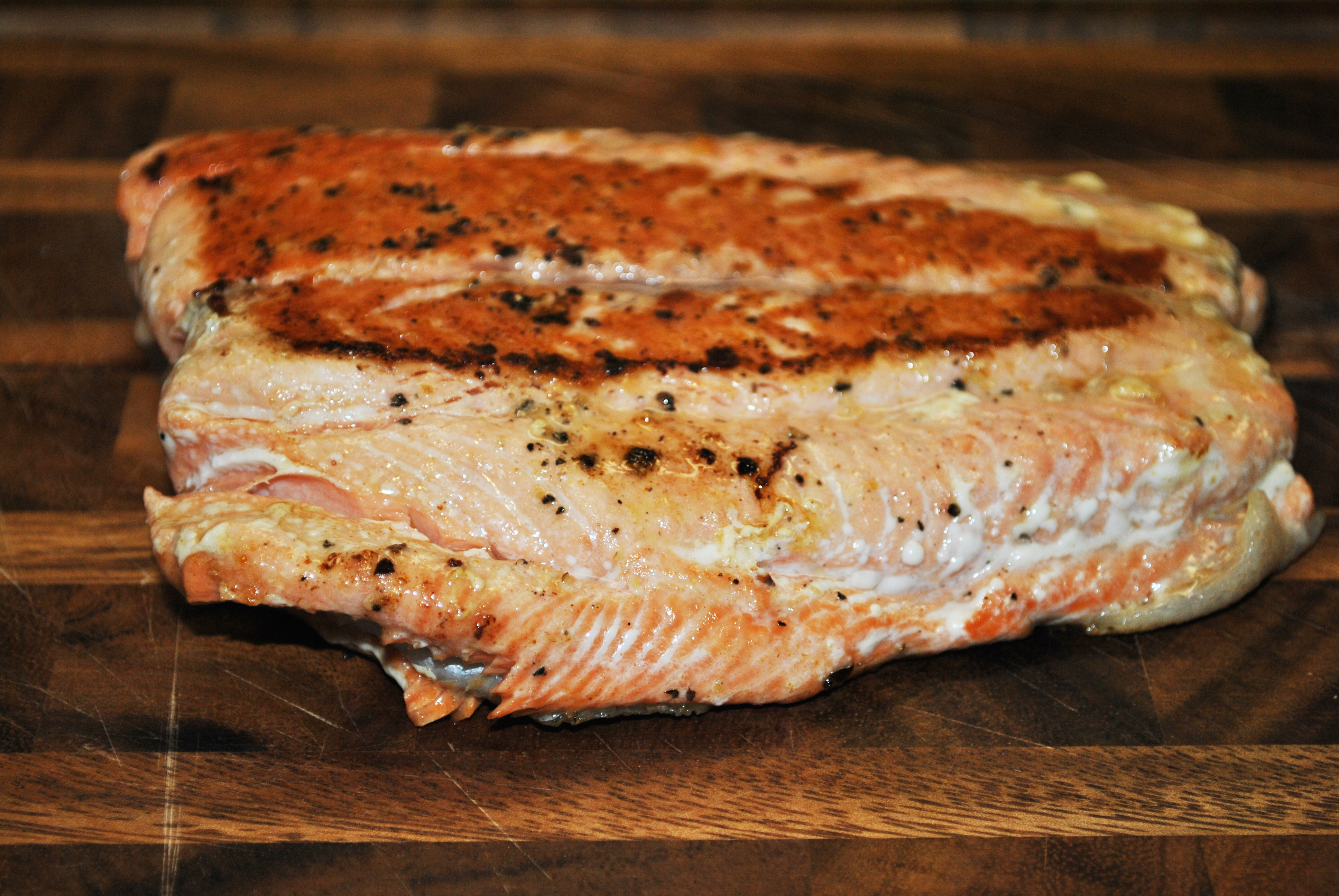 Ingredients
Crepe batter:
2 large eggs
3/4 cup milk
1/2 cup water
1 teaspoon vanilla extract
1 cup flour
3 tablespoons melted butter
a pinch of salt
Butter, for coating the pan
Salmon filling:
1 pound salmon fillet
Bechamel sauce(white sauce) recipe follows
1 cups Baby spinach
1 Tablespoon chopped capers
1 lemon
Preparation
Crepe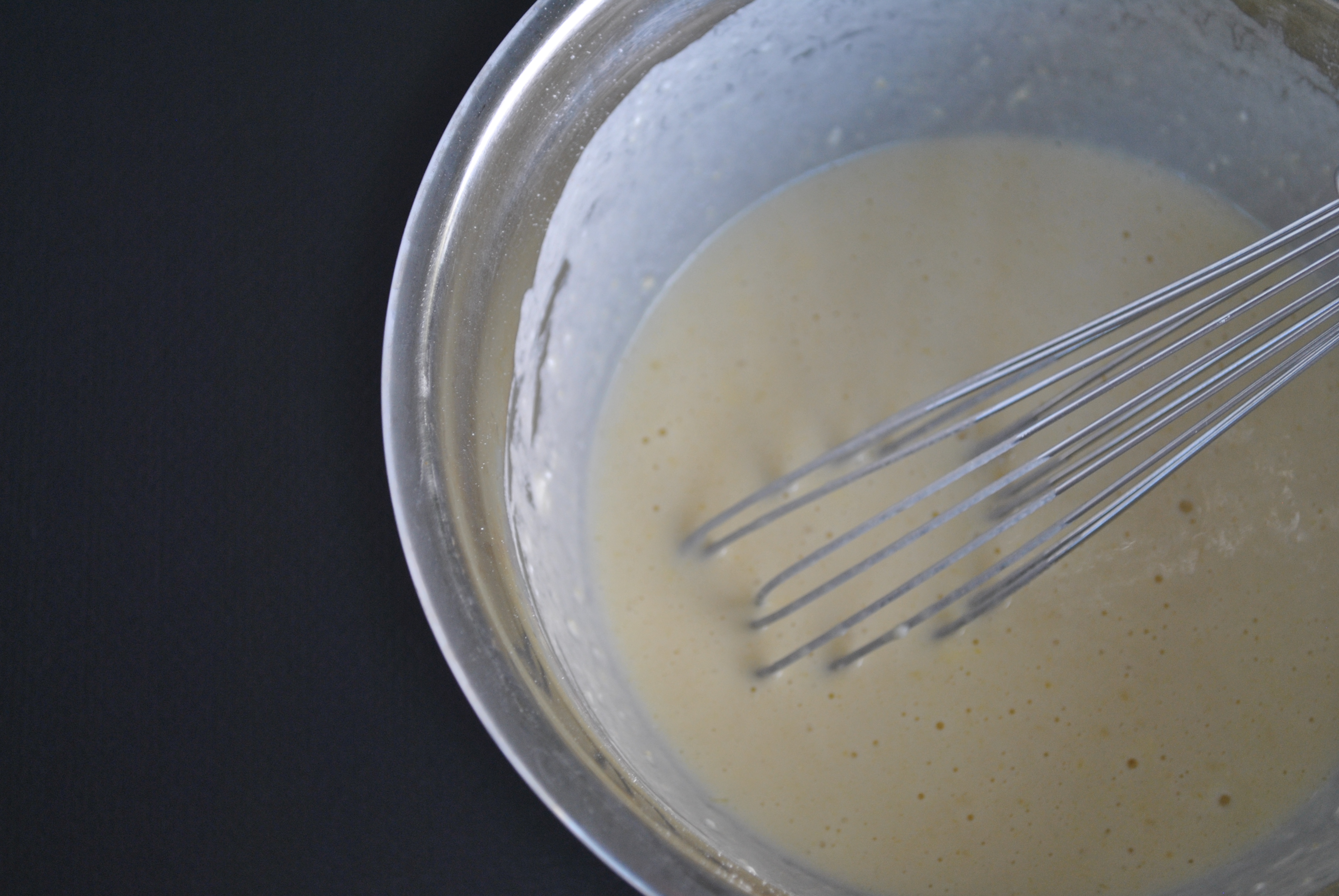 1. In a large mixing bowl, whisk together the flour and the eggs. Gradually add in the milk and water, stirring to combine. Add the salt and butter; beat until smooth.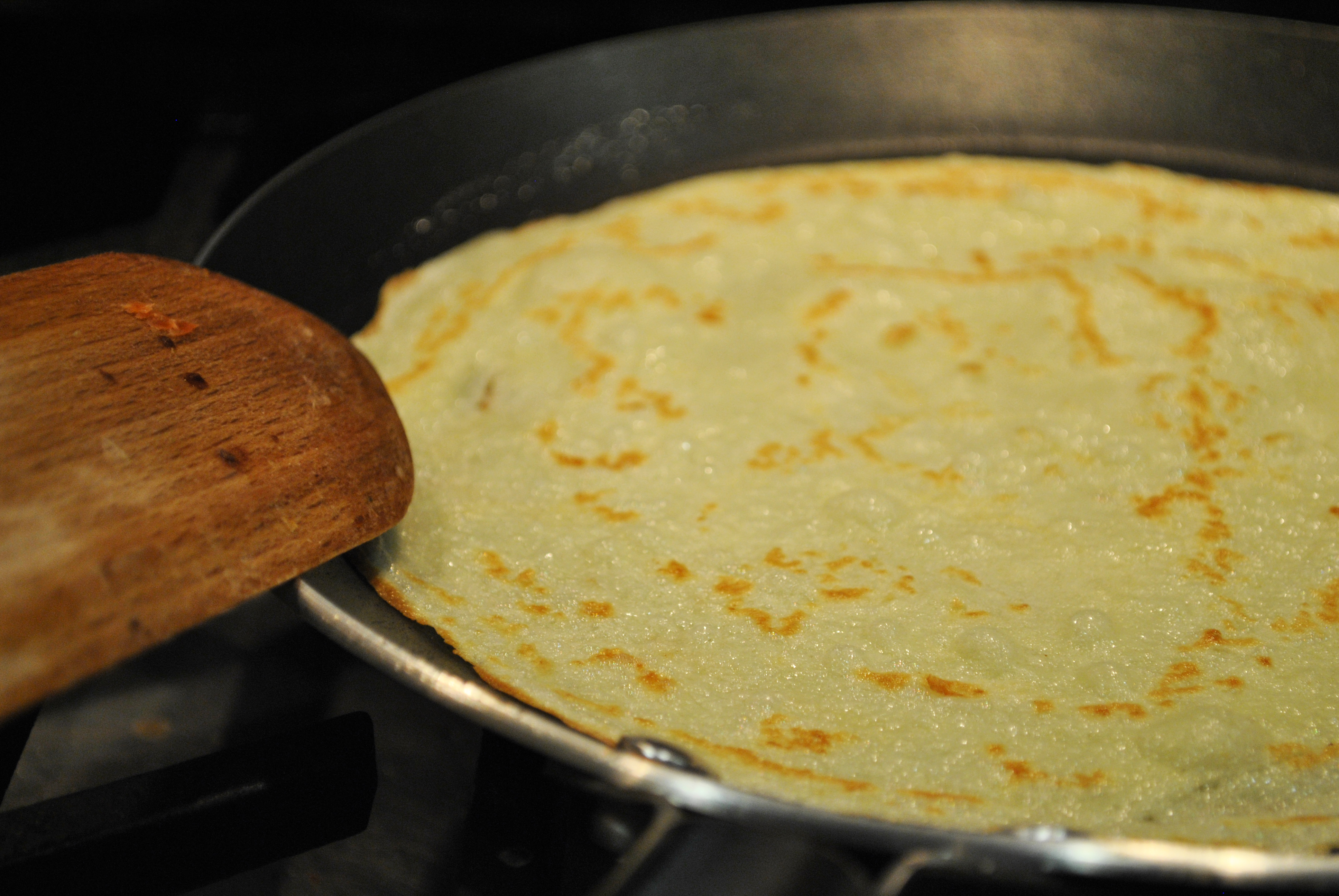 2. Heat a lightly oiled crepe pan or frying pan over medium high heat. Pour or scoop the batter onto the griddle. Tilt the pan with a circular motion so that the batter coats the surface evenly. (Batter gets thick as it sits, so feel free to add more milk or water to thin it out as you go)
3. Cook the crepe for about 2 minutes, until the bottom is light brown. Loosen with a spatula, turn and cook the other side.
4. Pan fry the salmon w light oil, salt and pepper, flake it to pieces.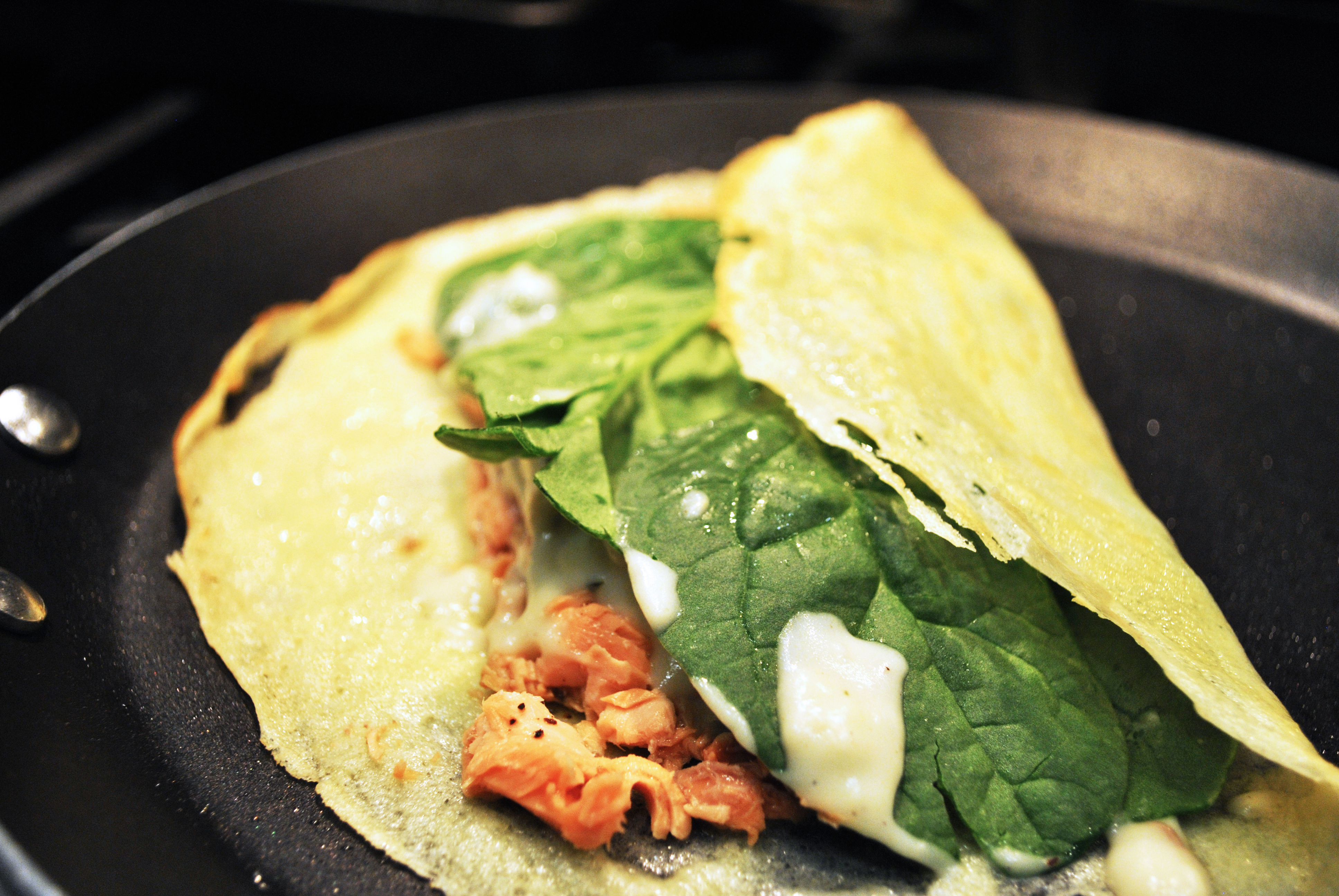 5. Place a scoop of salmon directly on the crepe, pour over bechamel sauce, squeeze some lemon juice and top it with baby spinach & chopped capers.
Bechamel sauce
2 tablespoons butter
2 tablespoons all-purpose flour
1 1/4 cups milk
2 teaspoons salt
1/2 teaspoon freshly grated nutmeg
1 Tablespoon chopped Thyme
1 Tablespoon chopped marjoram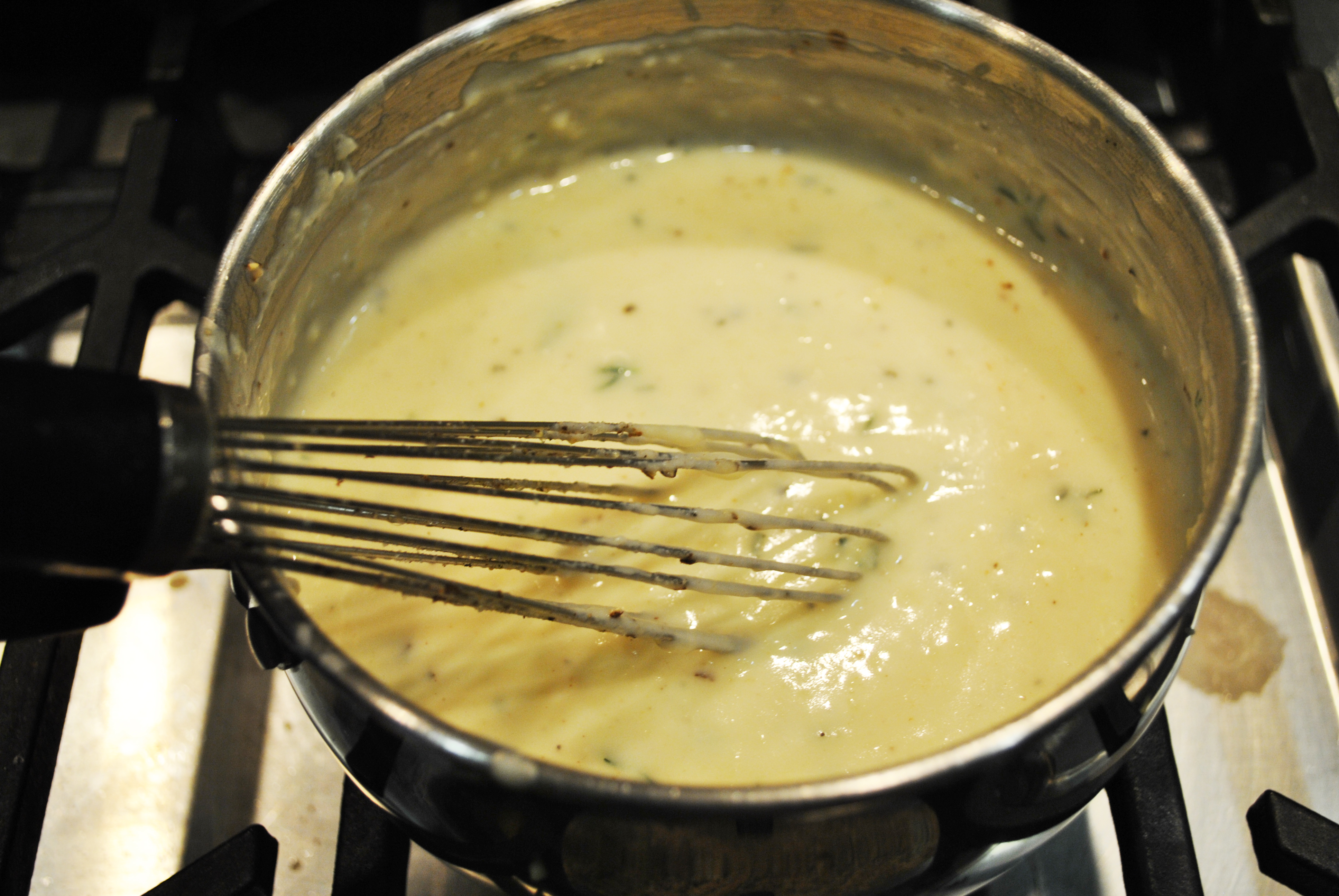 Melt the butter in a heavy-bottomed saucepan. Stir in the flour and cook, stirring constantly until it starts to smell like popocorn and turn light brown — about 2 minutes. Add the hot milk, continuing to stir as it thickens. Add salt and pepper to taste, lower the heat, and cook, stirring for 2 to 3 minutes more. Remove from the heat.
WAIT! THERE'S MORE!
Nutella & banana crepe! I love whoever invented nutella with all my heart.
1. Just make a crepe as shown above
2. Scoop out 1 Tablespoon of nutella and spread it out. (or 2 Tablespoon or 3 or more….)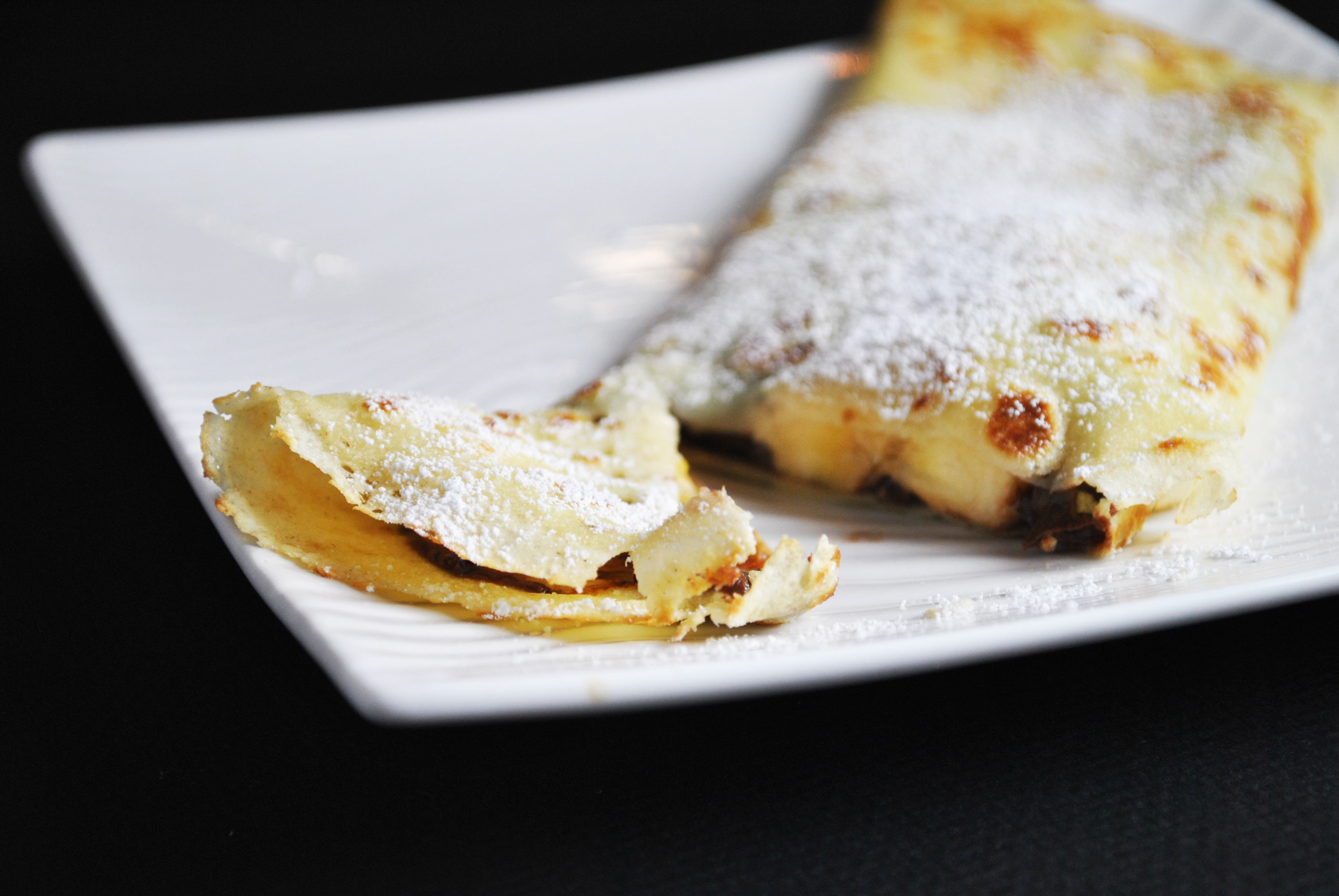 3. Add chopped banana
4. Sprinkle with powered sugar
Bon Appetit!