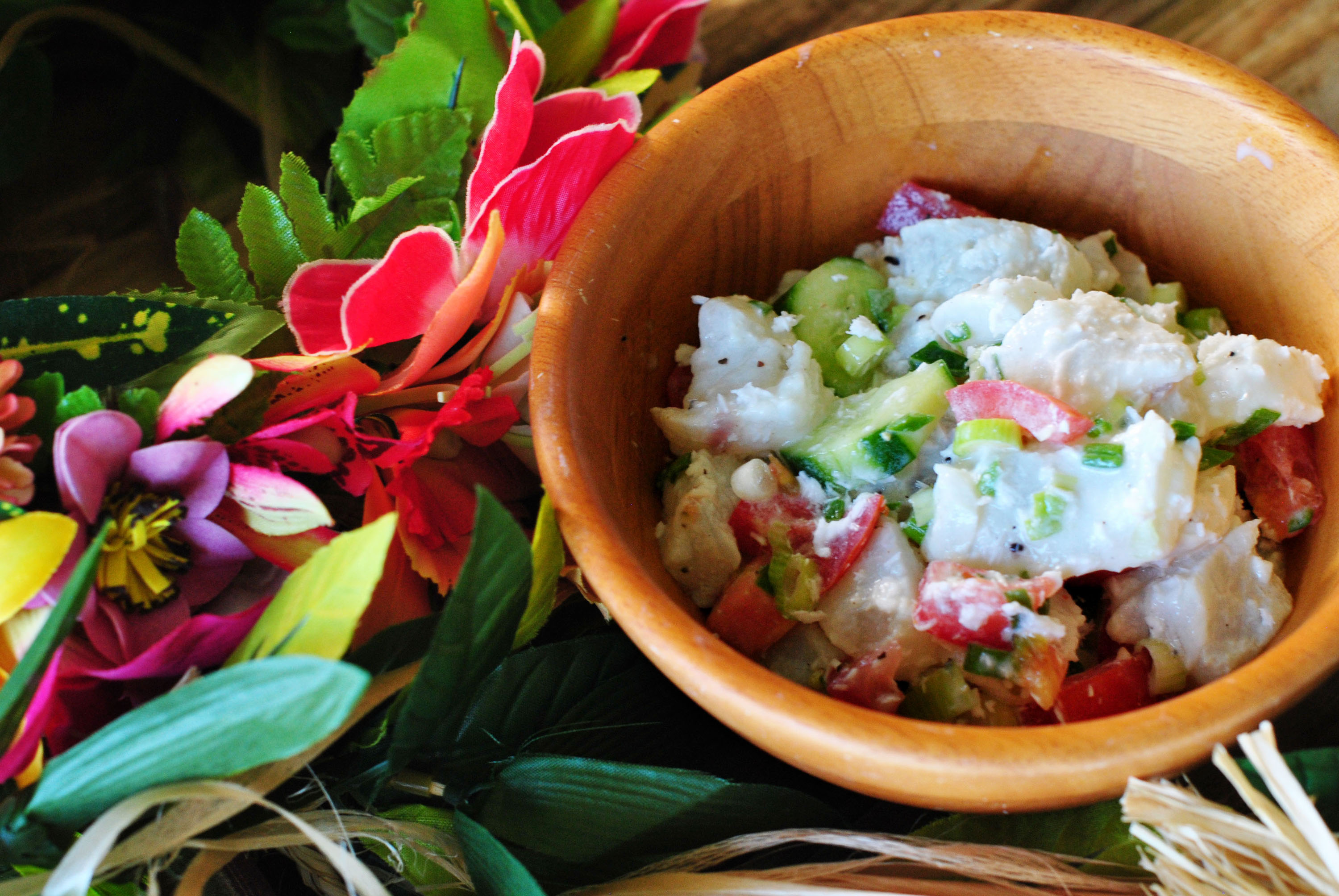 I'm back from 'THE' magical trip to Tahiti. It's only been a few days since I got back, so yes post-vacation-blues is overwhelming me. Met so many incredible people, took dance lessons, went to see Heiva (yearly celebration of polynesian culture- dance, singing, drum and sporting events) soaking myself deep into their culture. As much as I love food, 'Mana' the polynesian spirit took me over, I was not even hungry. I lost 4 lb but my soul was full.
I promised to post some pictures and share tradition Tahiti dish, so here they are!
Poisson Cru (They speak French) literally means 'raw fish'. You will find this dish everywhere you go in Tahiti. Basically it's raw fish ceviche with coconut milk. The key is to use fresh coconut milk. (You grate coconut meat then using a cheese cloth or loose piece of palm bark, you squeeze the hell out of the grated coconut. Then you have it. Fresh coconut milk!)
I almost wanted to make fresh one…but what the heck, I'm just going to use my trusty canned coconut milk.
Ingredients
1 lb sushi grade fish (Tuna or any white fish)
2 lime
1 bunch green onion
1 cucumber
1 green pepper
1 or 2 tomato
1 serrano or jalapeño pepper (optional)
1/4 cup coconut milk (not sure about this measurement….add…hmmm…till it makes sense :))
salt & pepper
* I had some frozen shredded coconut in the fridge so I added some. (available at indian markets!)
* Also add some finely chopped crystalized ginger if you have them. Soooo good!!!!
Preparation
1. Cut the fish into small cubes.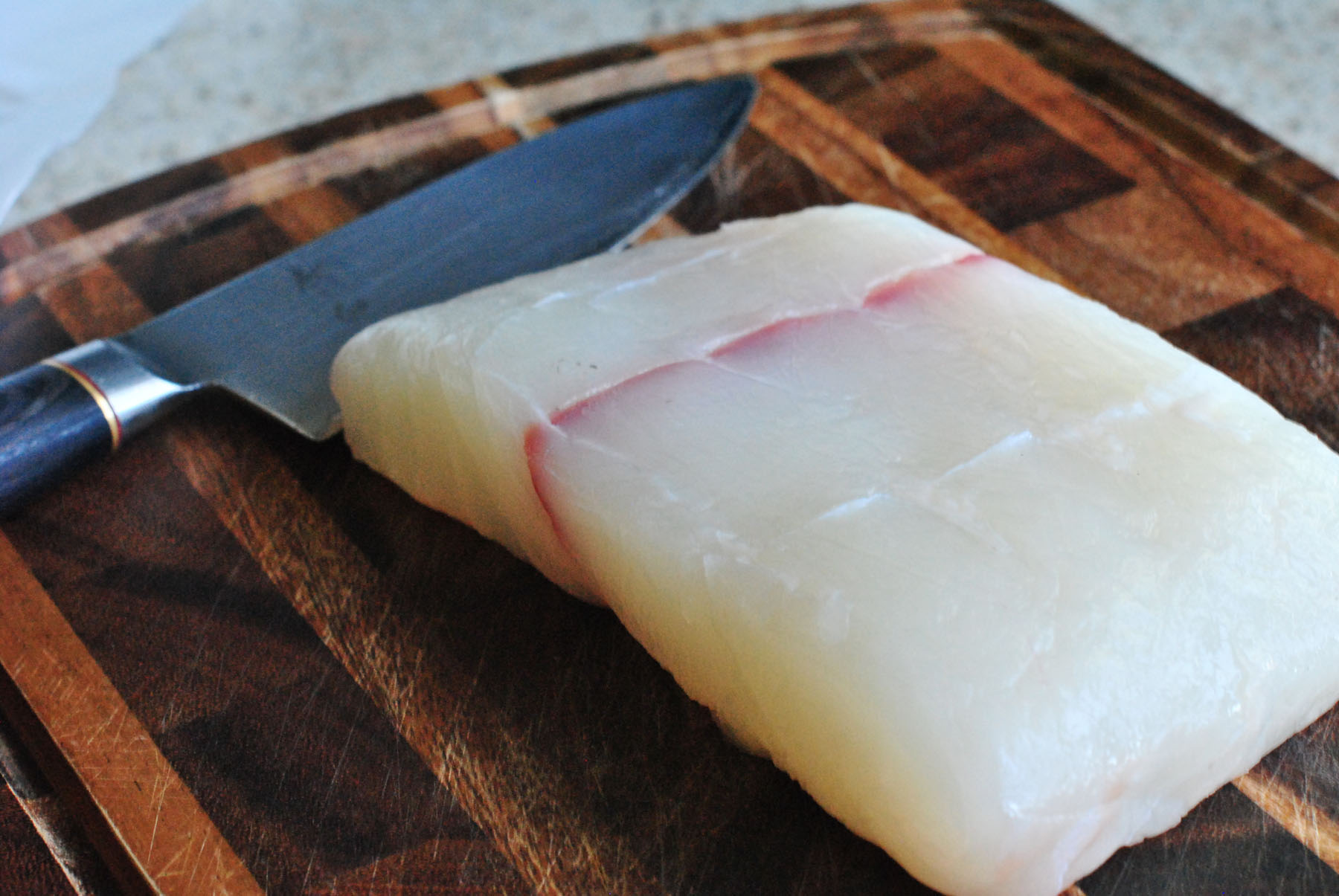 2. Marinade the fish cubes with lime juice and refrigerate for a few hours.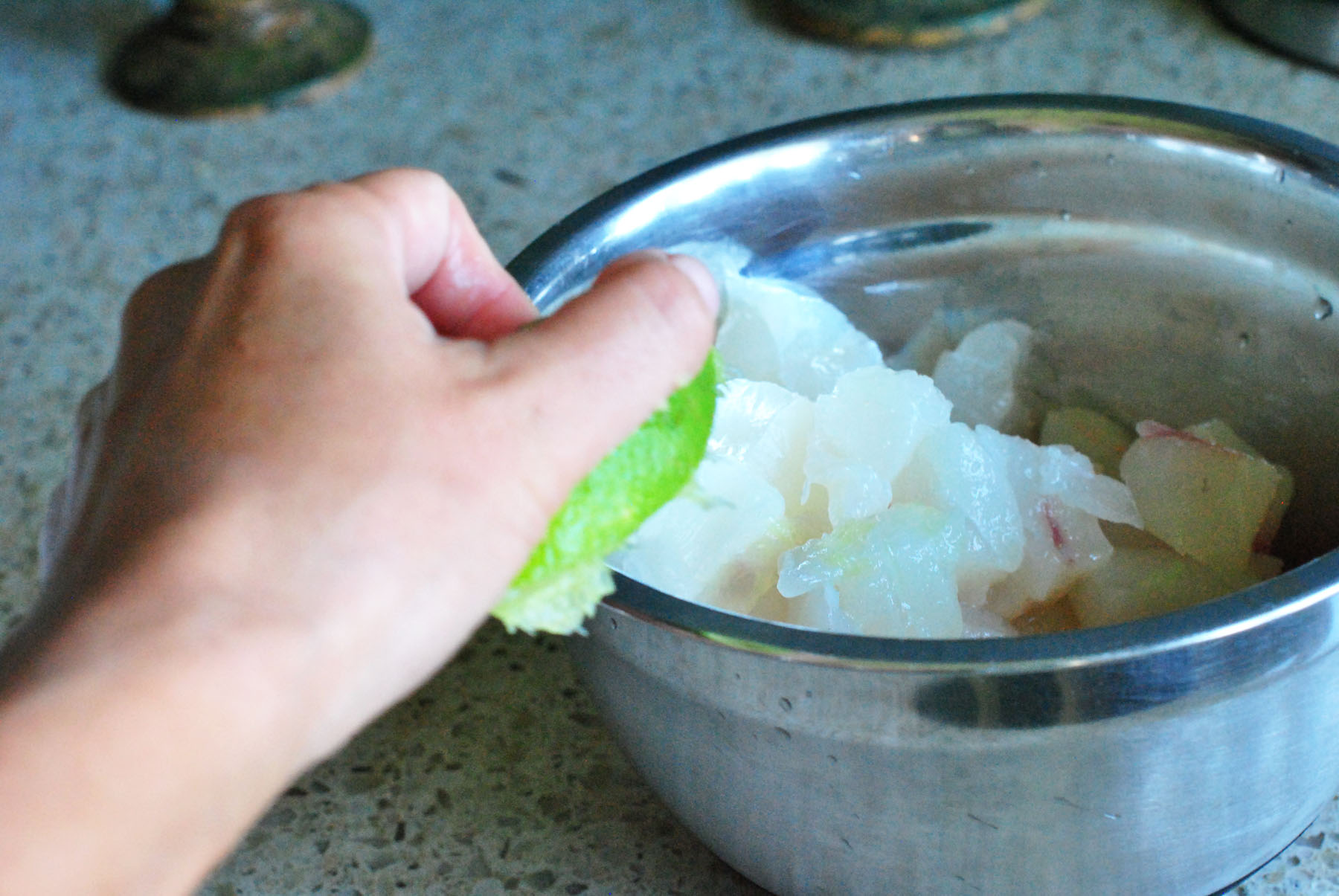 3. Chopped all the vegetables.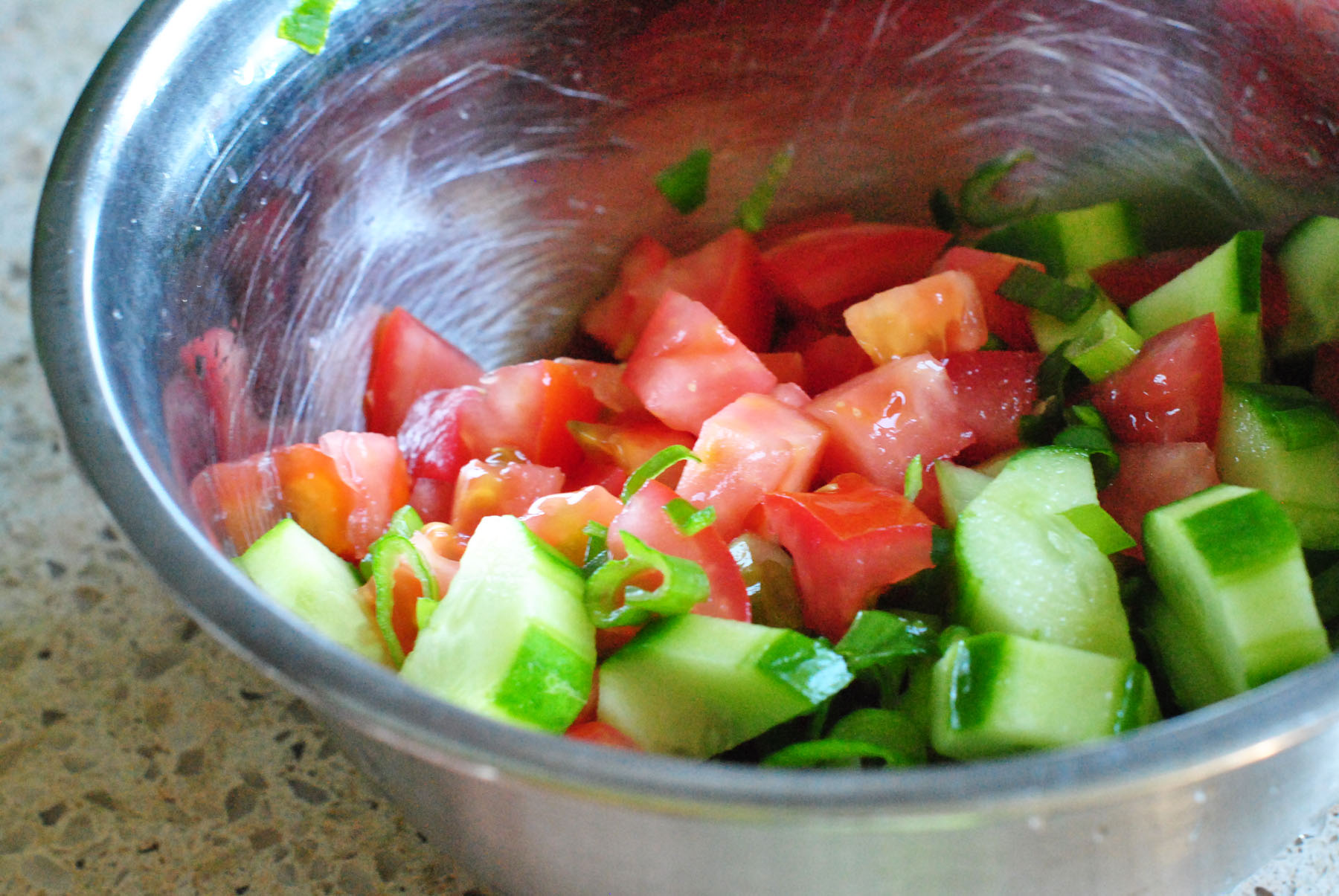 4. Strain extra lime juice from the marinated fish. According to my local friend there, this will make the dish sweeter, less sour.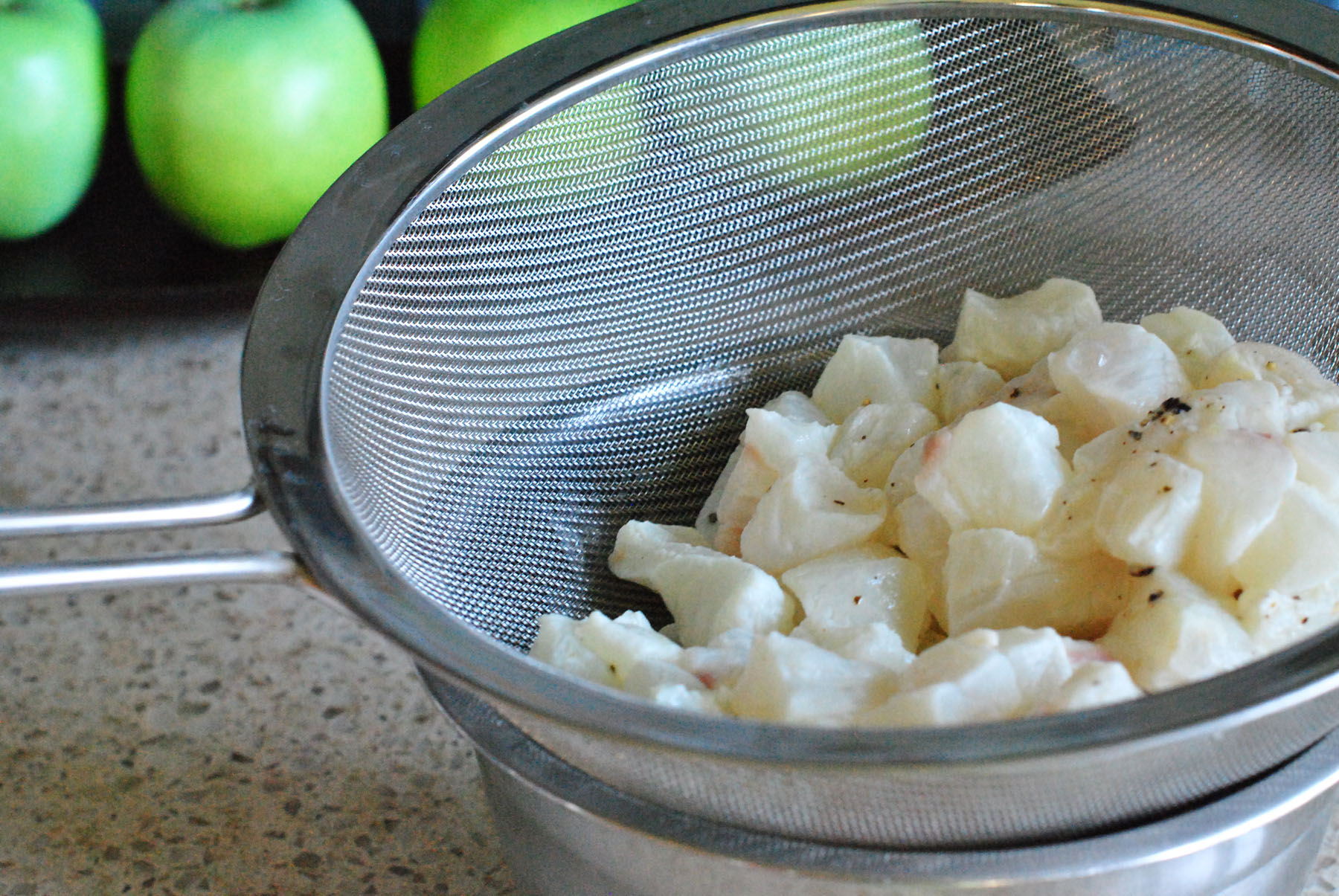 5. Mix the vegetables into marinated fish.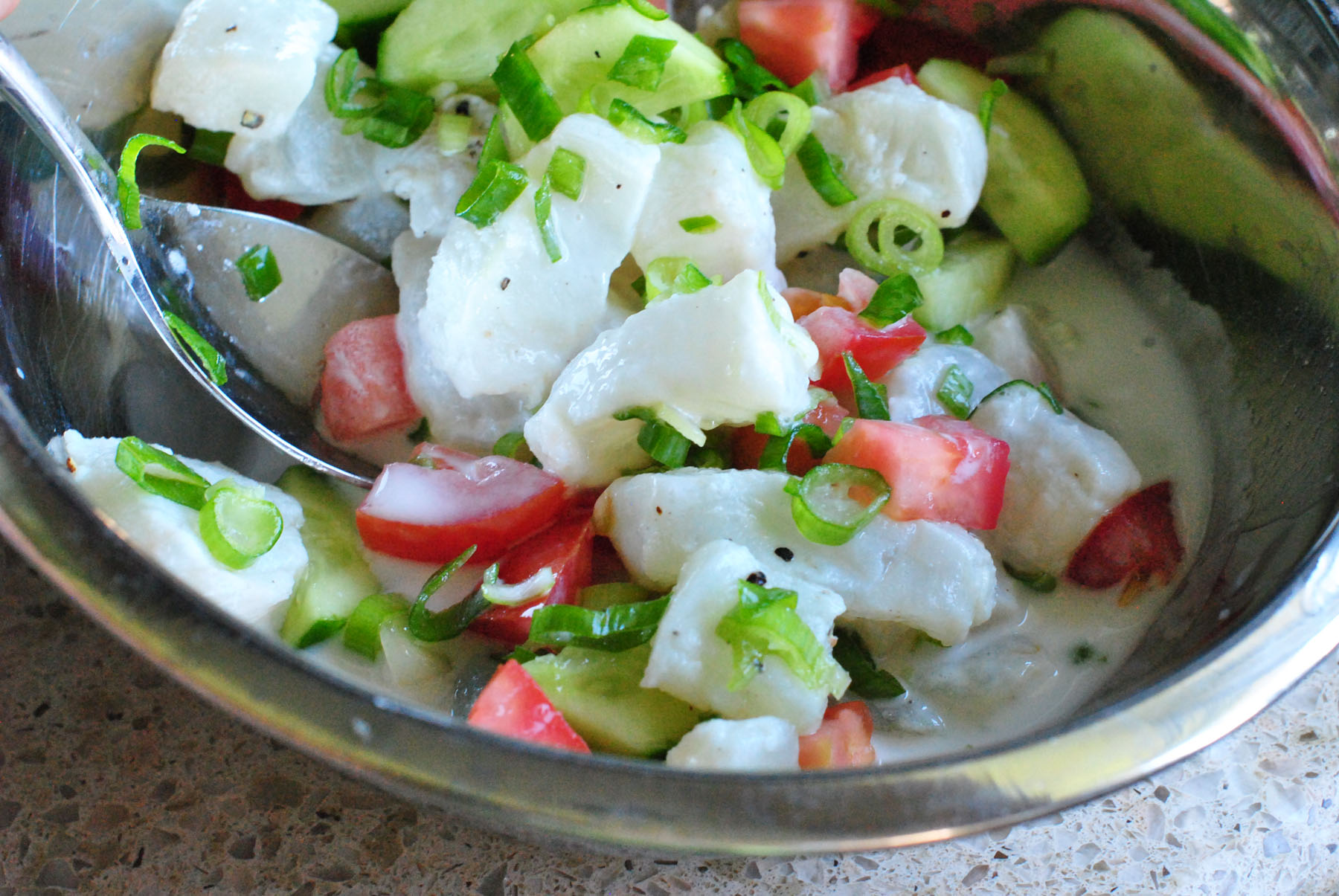 6. Add coconut milk.
7. Salt and pepper to taste
A few photos to share with you.