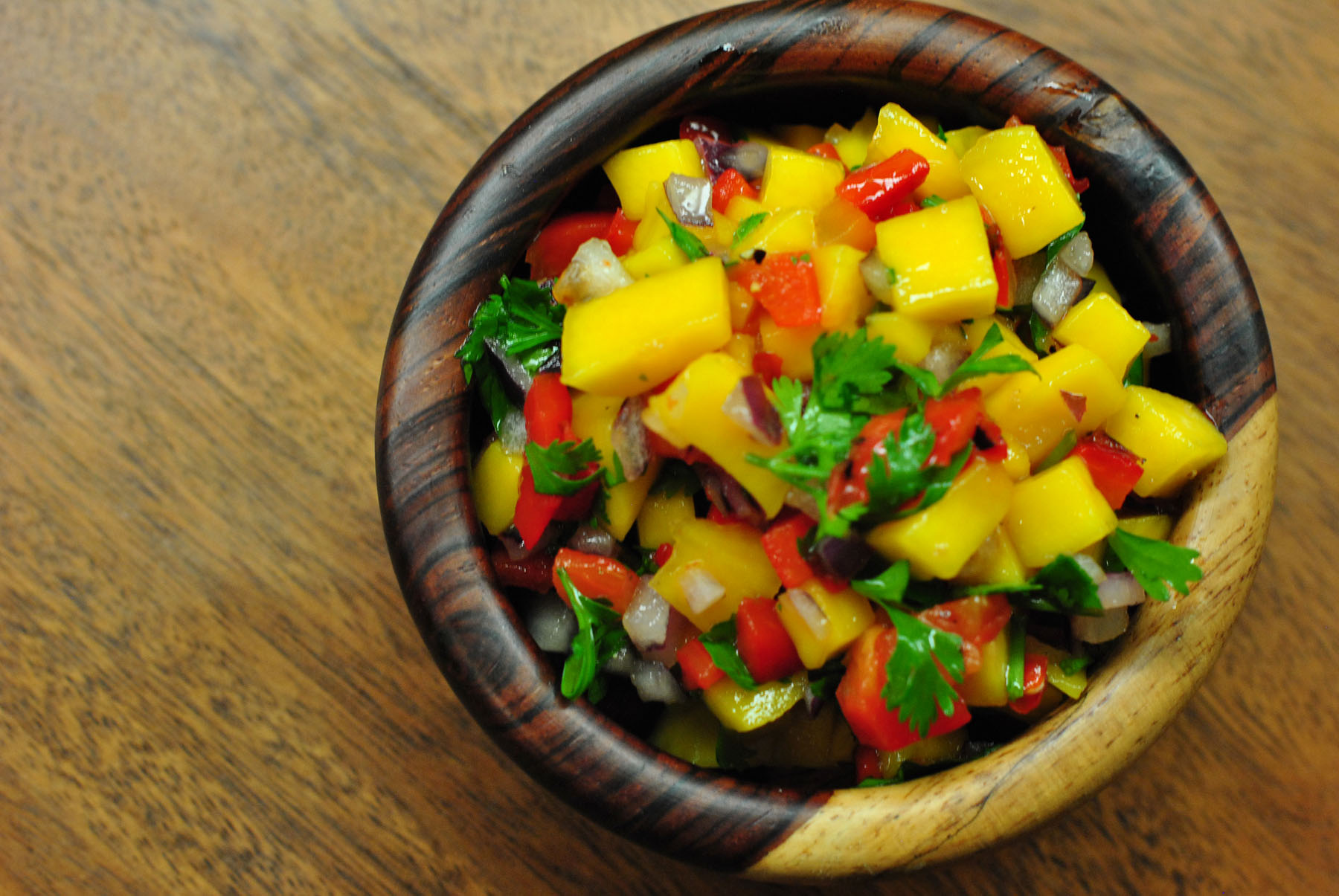 When I was in a culinary school, I wanted to do the internship at this restaurant I loved. So I made this pretty little resume, and showed up at the restaurant. I see the open kitchen filled with men, I mean tall men. And I am 5.1 feet tall. Asian girl. (5.3 on a good day.) Intimated….Come on, Christina pull it together. I put my brave face on, got an interview next day. Chef Erik Thurman is the one who hired me and took me under his wing. He taught me so much. Although, now my knife knit is sitting on a garage shelf, all dusted, I still think of him and appreciate all the things he taught me. This mango salsa is one of the his recipes. Every time I make it, I think of him. Thanks Chef Erik.
Ingredients
1 mango (small diced)
1 red pepper(I roasted the pepper here but you don't have to. Just dice fresh pepper)
1/4 red onion (small diced)
1/4 cup cilantro chopped
1 Tablespoon Mae ploy (sweet chili sauce)
3 Tablespoon Ponzu
2 Tablespoon Mirim ((sweet japanese rice wine)
Half lime juice
Salt and pepper to taste
Preparation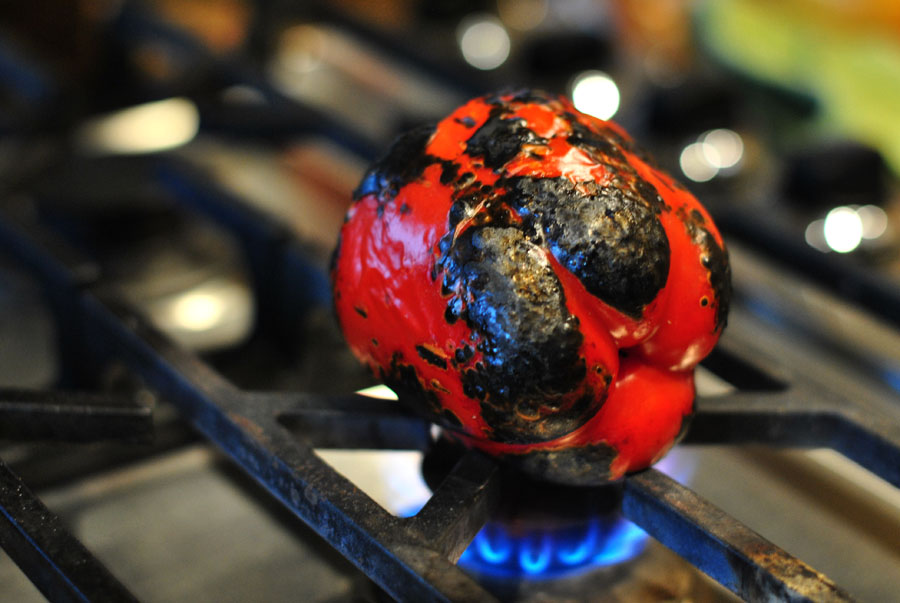 1. Wash red pepper, pat dry, and roast it on the stove top rotating all around.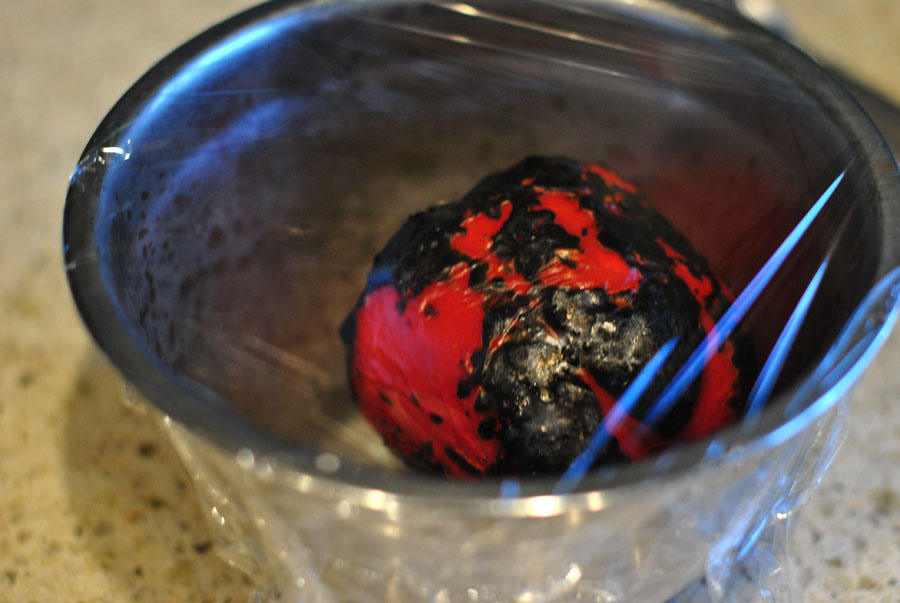 2. Once most of the surface become black, place it in a bowl and cover it with saran wrap.
3. While red pepper's skin gets soft, let's dice mango. I like dicing mango as I dice onions. Click here to see how to! 🙂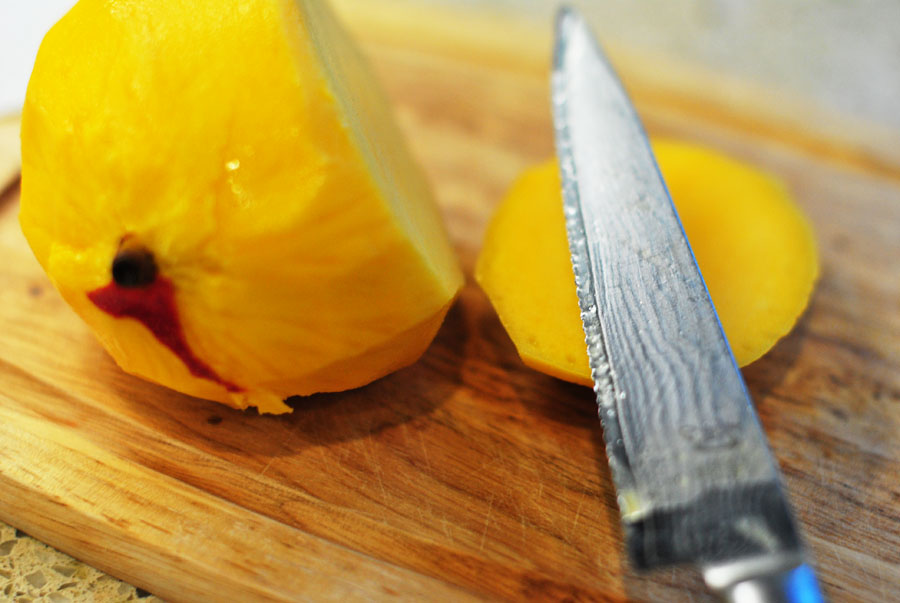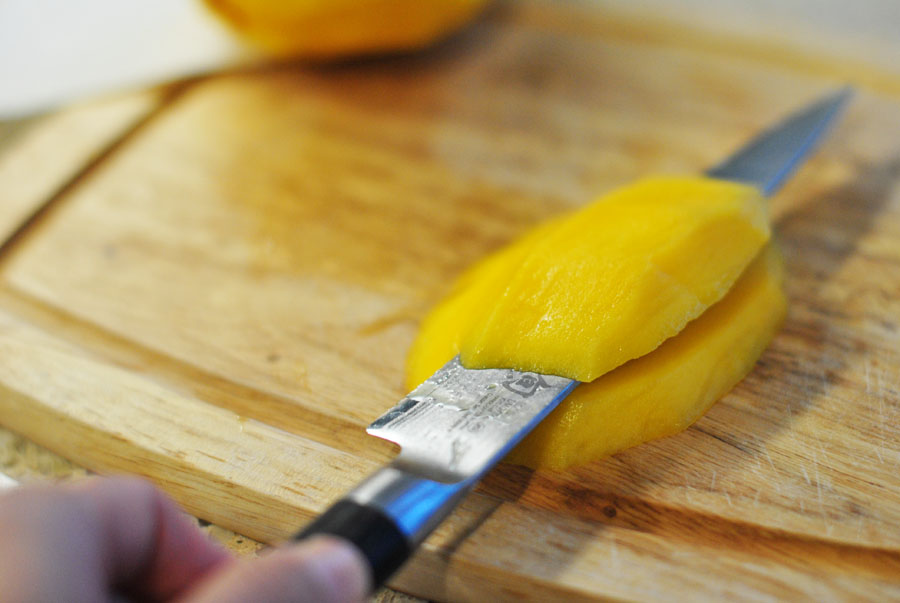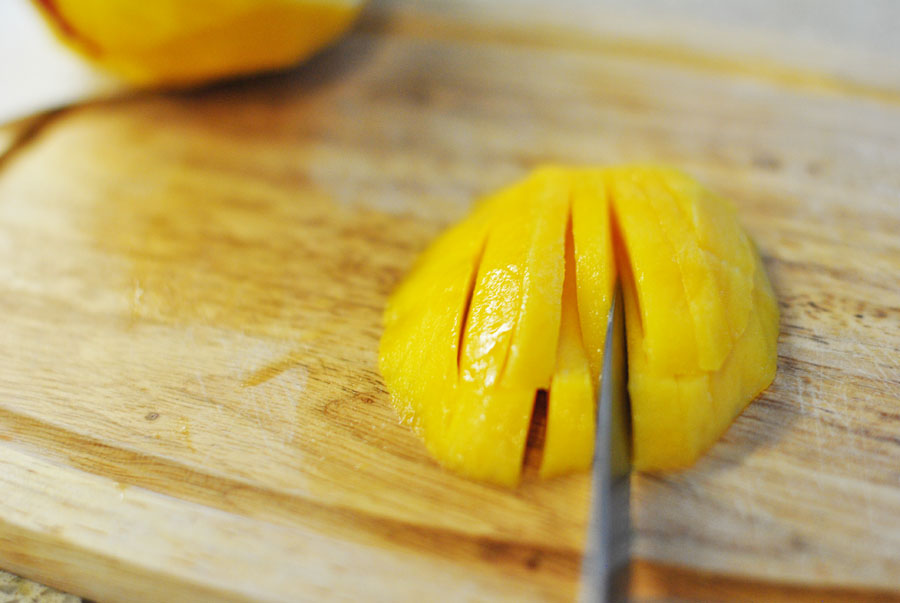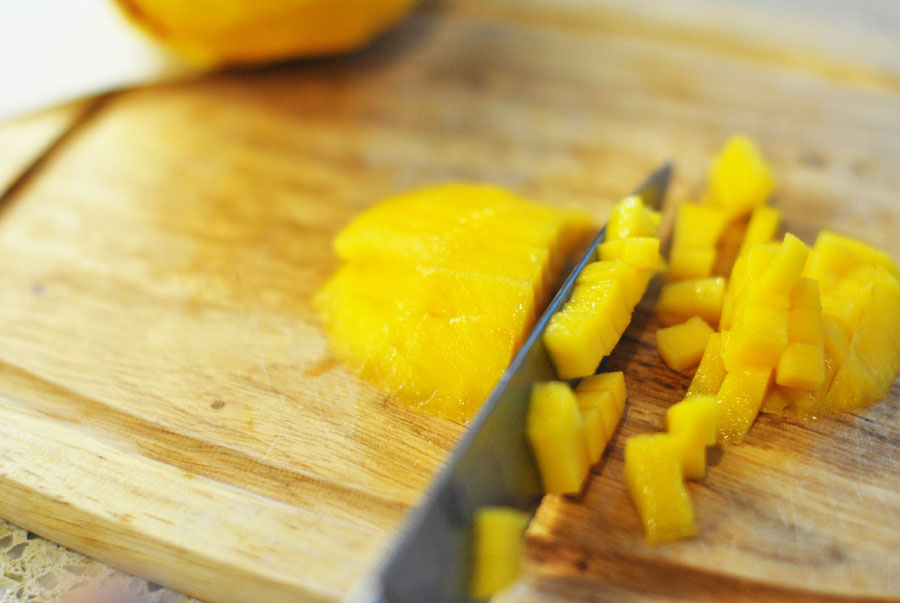 4. Back to red pepper. As it cools down in a bowl, it become easier to peel. Using hands or wet towl, peel the skin. Don't wash it. It will take away 'roasted' flavor. Some blacks on the surface is fine. Dice it to about the same size as Mango.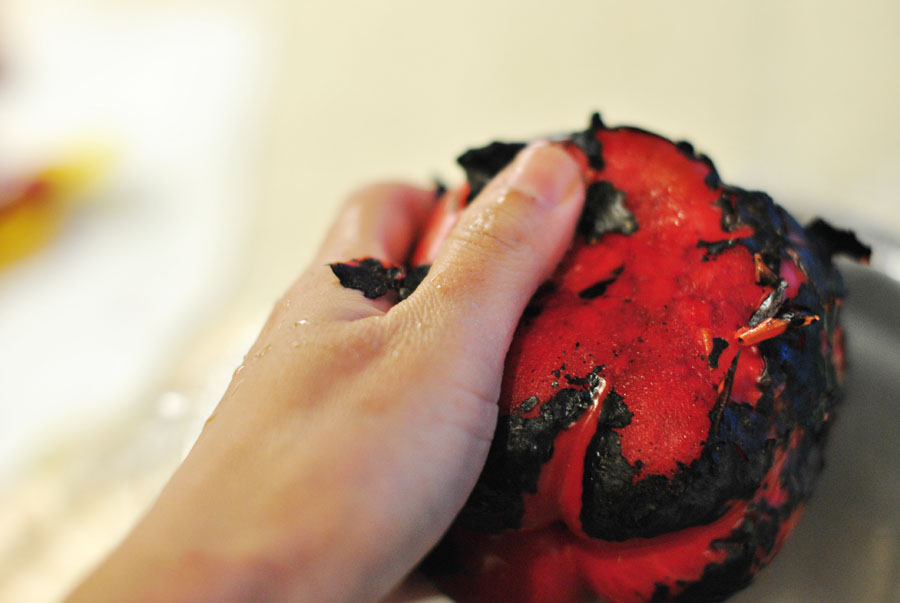 5. Place diced mango and red pepper into a bowl. Add chopped cilantro in to the mixture.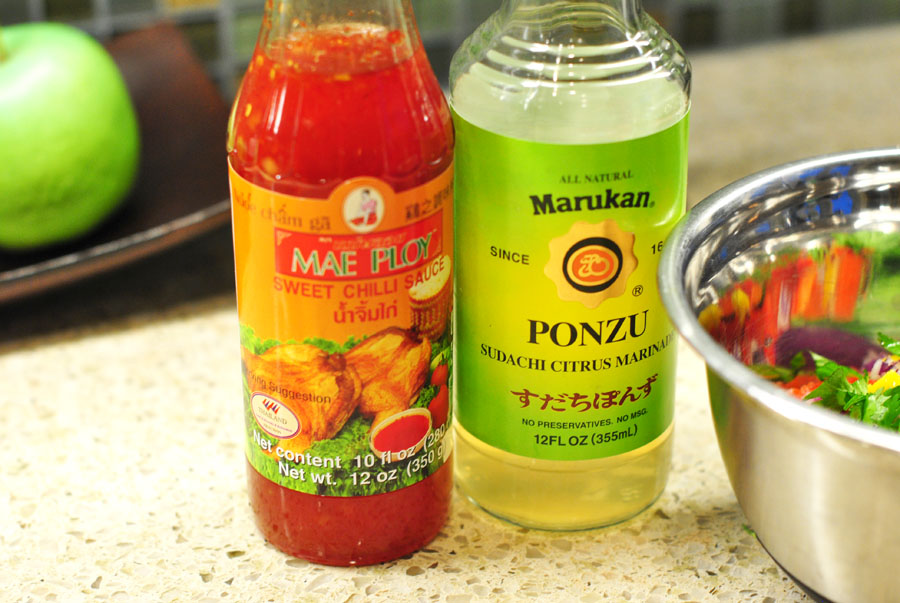 6. Add Mae ploy, ponzu, Mirin and lime juice. Gently stir all the ingredients together.
7. Salt and pepper to taste.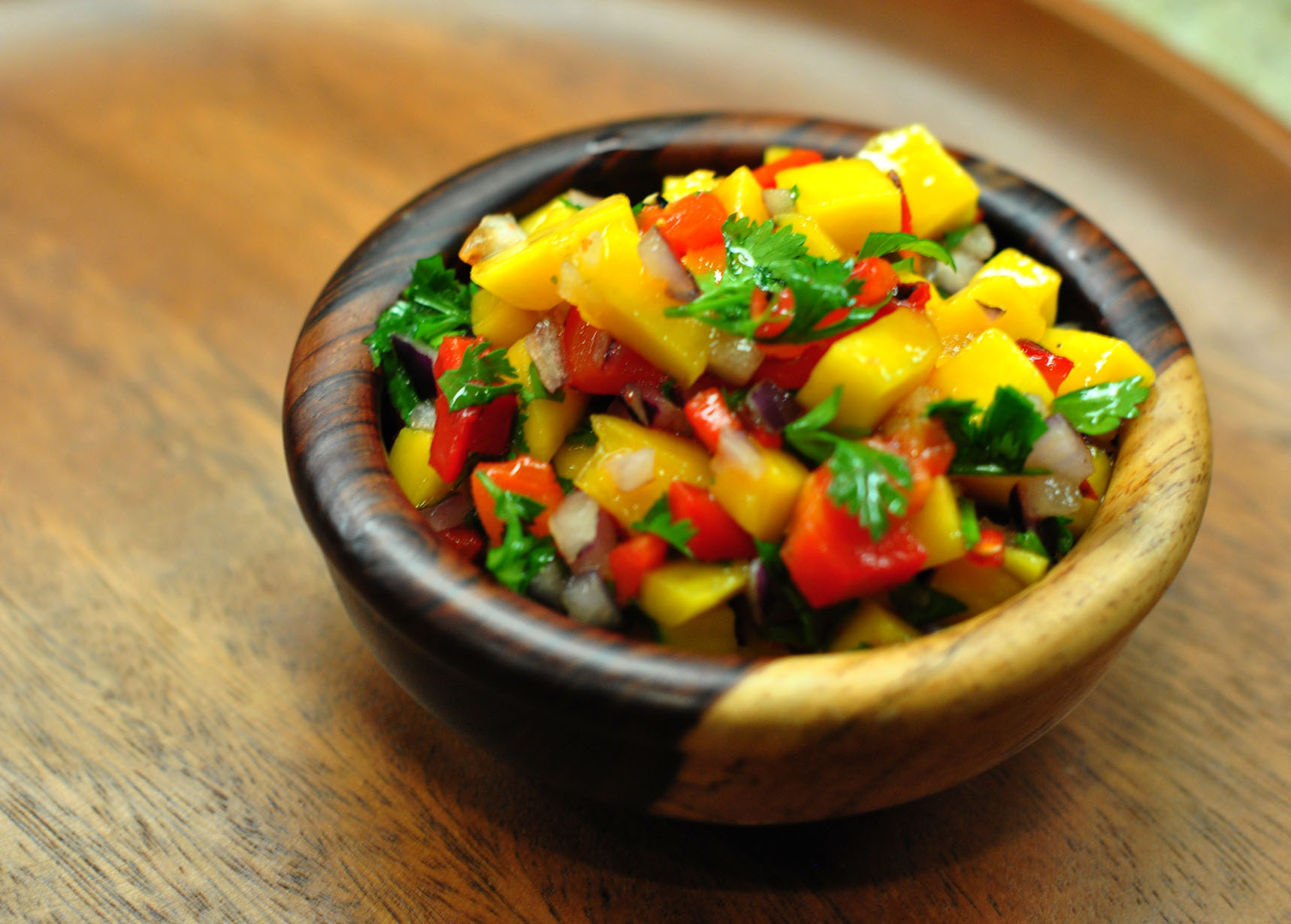 I serve it with fish and rice…mmmmm Bon appetite!!!~~~
At the restaurant, we served it with fried herb-goat cheese stuffed wontons. It goes with pretty much everything!!