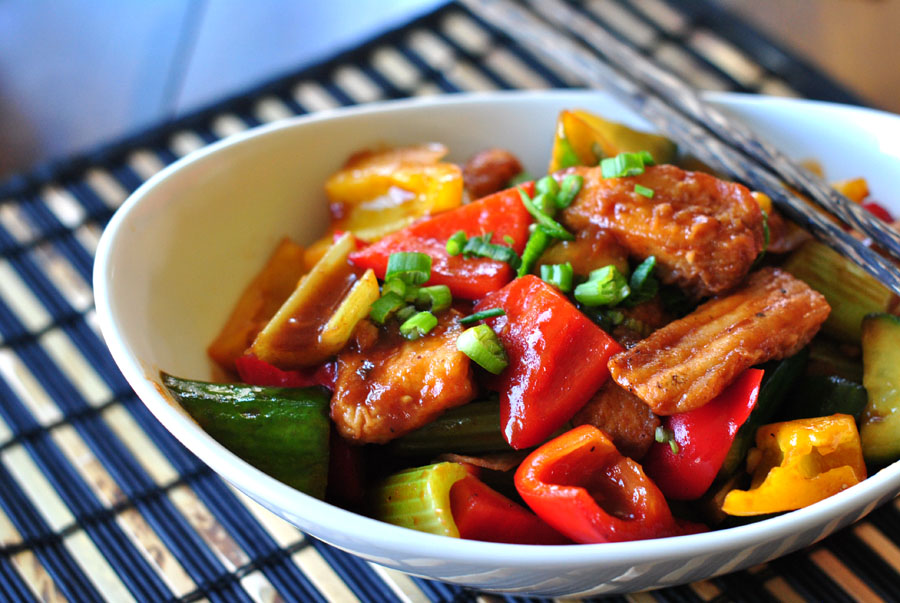 If you have a few pantry items like ketchup, rice vinegar and brown sugar, you can make this delicious asian dish in no time. I got this recipe from my thai cooking class many years ago….(but I think it's chinese…?!?) I like this dish with Tofu but my husband is not a big fan. It's the texture thing, he says….same with eggplants, my favorite food in the world. So I made fish version here. Here is how I made it! Enjoy~
Ingredients
1 firm Tofu (or 1 lb any firm white fish)
Tempura Batter
1-2 garlic cloves
Half onion chopped
Grape seeds oil – I use grape seeds oil for pan frying because it has a higher smoking point, it doesn't burn. ("Burn food sooooooo bad for you" -my mom)
Sauce : 1/3 cup Ketchup, 2 Tablespoon rice vinegar, 1 Tablespoon brown sugar, 3 Tablespoon oyster sauce, Tablespoon low sodium soy sauce, 3 Tablespoon water
Vegetables: Cucumber, red pepper (You can add eggplant! Again it's texture thing)
Preparation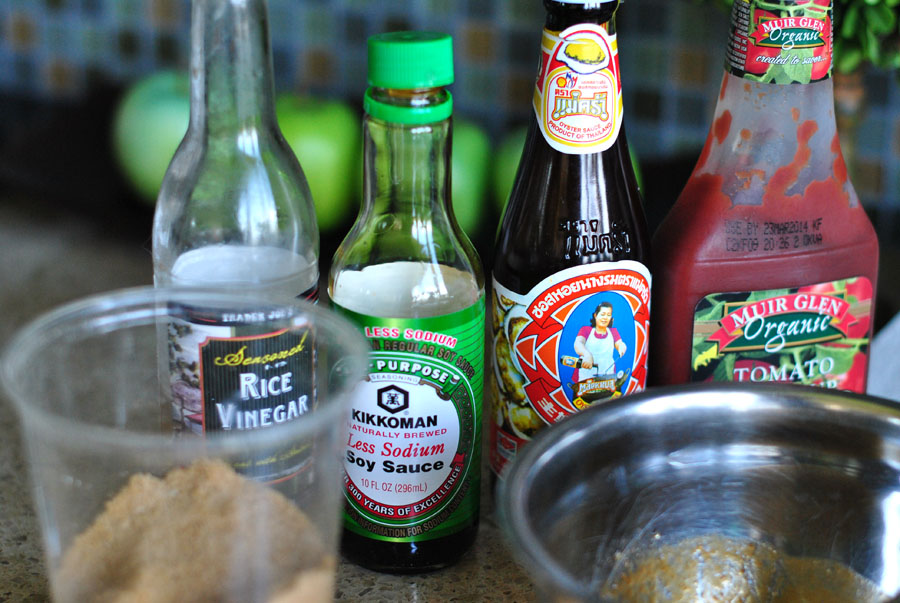 1. Make sauce : Mix all the sauce ingredients and set it aside.
2. Chop vegetables and set it aside.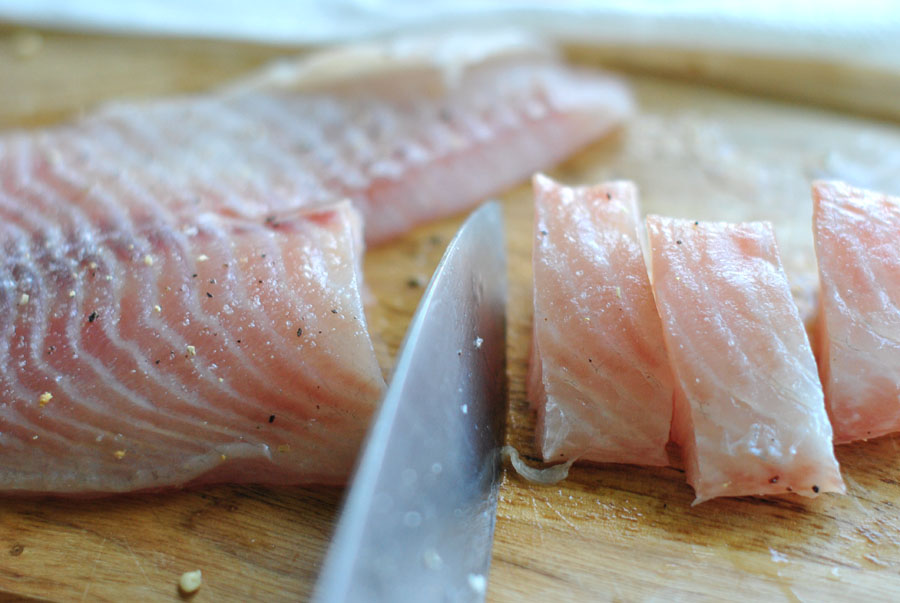 2. Cut Tofu (Fish) into big chunks, season with salt & pepper and pat dry with paper towel. (When you make it with Tofu, make sure you soak up the liquid with paper towel as much as you can.)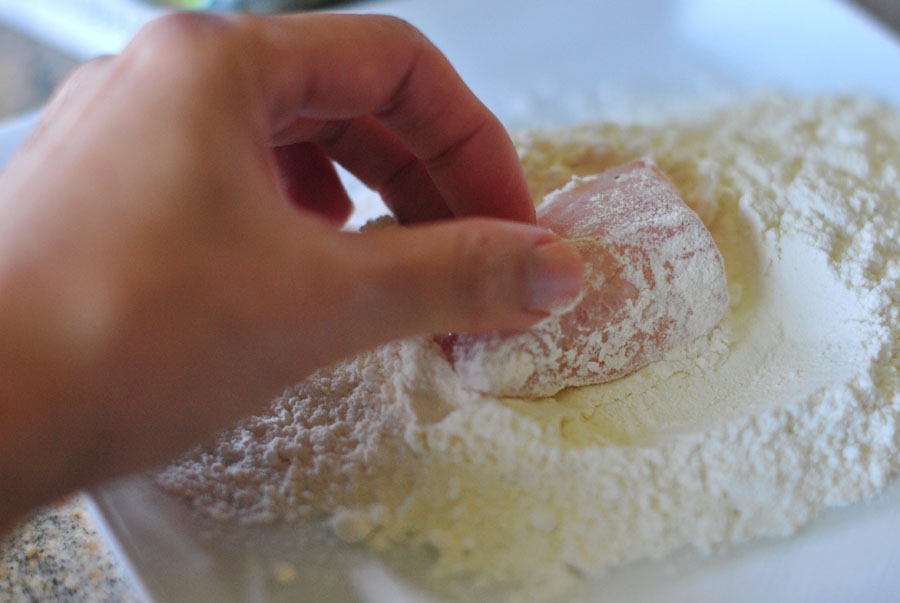 3. Medium heat oil in wok or pan, coat Tofu(Fish) chunk in tempura batter, shake off excess and shallow fry them. (Tofu will take more time to cook, so be patient with it :))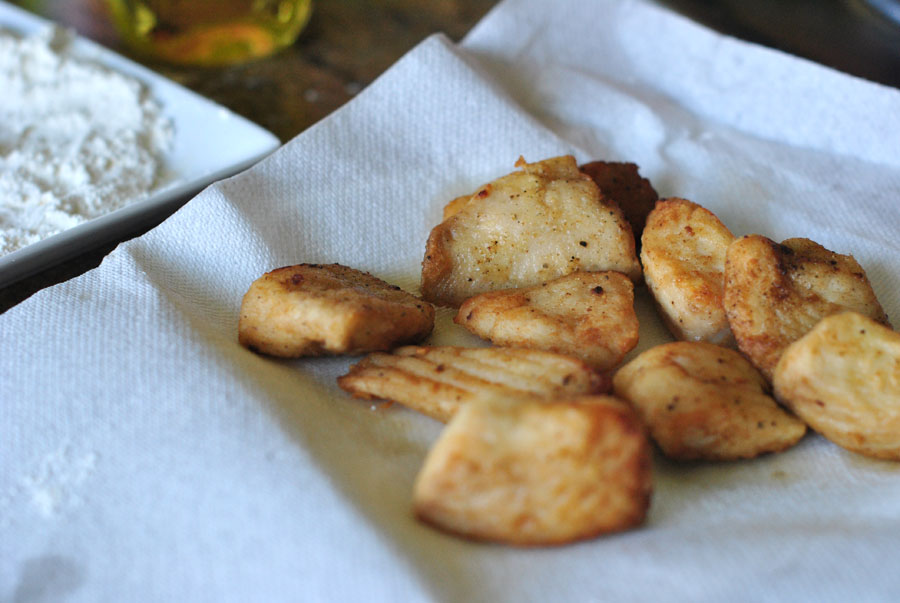 4. Drain excess oil on paper towel.
5. Wipe off the wok or pan, add more oil and heat it up HIGH. Now it's time to 'Stir fry'! There is no turning back. It's gonna happen very quick. Ready?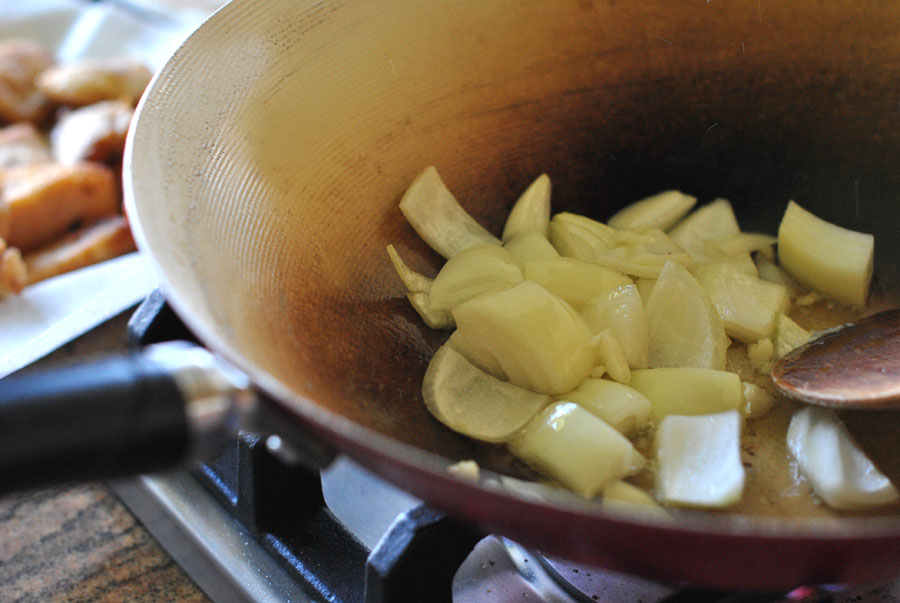 6. Add onions/garlic and cook till golden brown.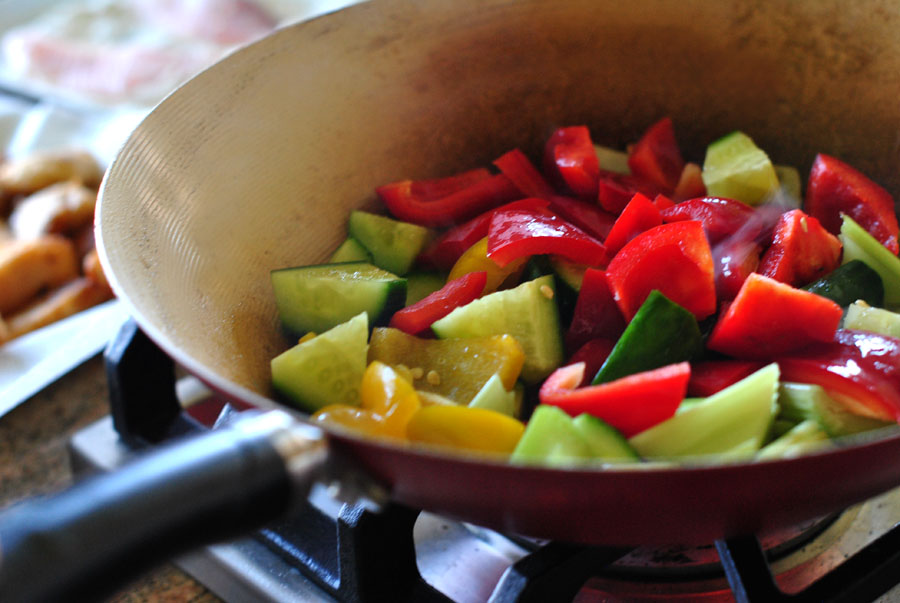 7. Add vegetables and cook till somewhat soft but not too soft.
8. Turn off the heat.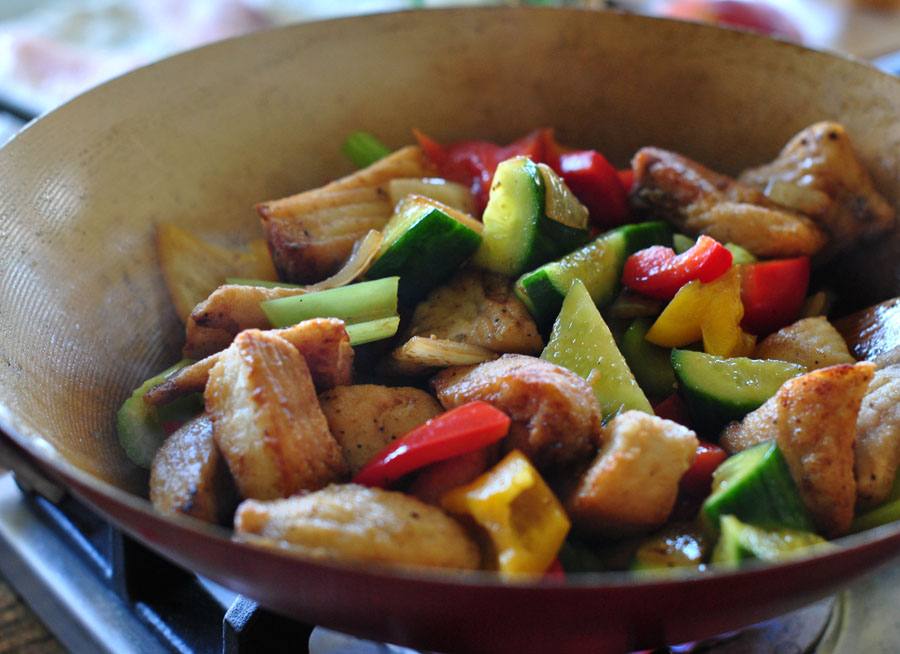 9. Add Fish(Tofu)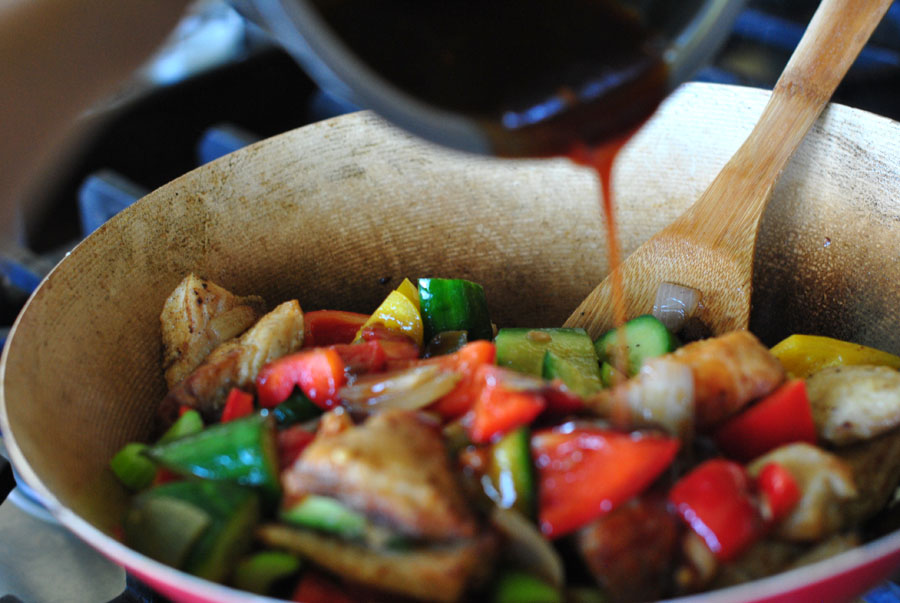 10. Pour over sauce.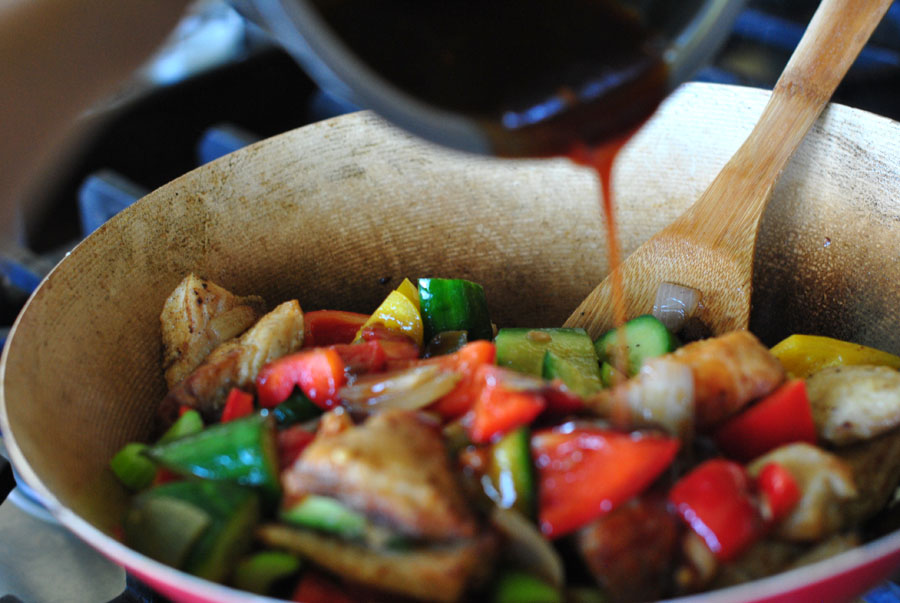 11. 'Gently' fold over all together. Make sure you don't break off Tofu(Fish). Be extra gentle…..make more sauce if you like it more saucier. My usual line at dinner is 'Do you want more sauce?' …..I'm an asian after all.