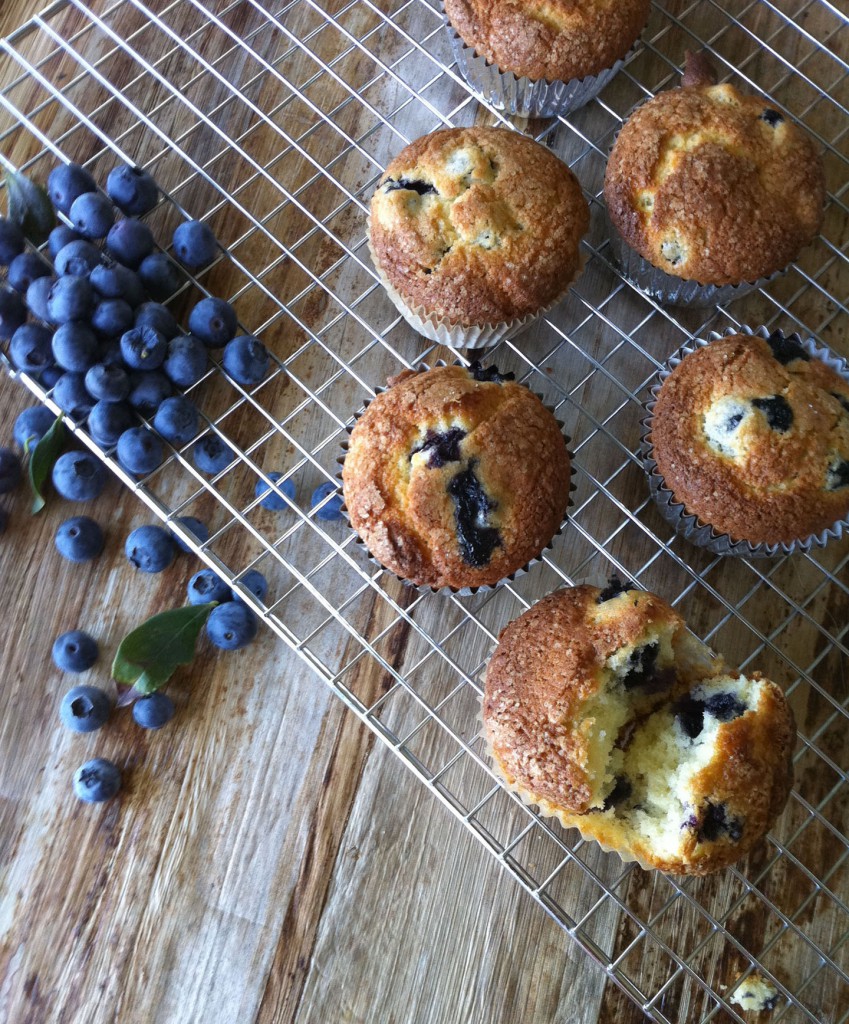 We went to blueberry picking this past weekend. My husband grew up in a farm in Kansas so we like driving up north of Santa Barbara and enjoy ranches, farms and or just drive around to smell the dirt & cow poop. We picked a basketful of blueberries and took it home. They tasted divine and what would taste even better than fresh baked muffins made with just picked blueberries? See the berry still has its leaf? Time to refuel the calorie burned during berry picking labor. 🙂 Have that cold glass of milk or coffee ready.
Ingredients
1/2 cup unsalted butter
1 1/4 cups white sugar
1/2 teaspoon salt
2 eggs
2 cups all-purpose flour, divided
2 teaspoons baking powder
1/2 cup buttermilk
1 pint fresh blueberries – rinsed, drained and patted dry
2 tablespoons white sugar
Preparation
1. Cream together the butter, 1 1/4 cups sugar and salt until light and fluffy. Beat in the eggs one at a time. Mix together 1 3/4 cup of the flour and baking powder. Beat in the flour mixture alternately with the buttermilk, mixing just until incorporated. Stir in 1/4 of the blueberries into the batter. Mix the rest of the whole blueberries with the remaining 1/4 cup of the flour, and fold into the batter. Scoop into muffin cups. Sprinkle tops lightly with sugar
2. Bake for 30 mins at 350'C
3. Cool and eat them!!!!