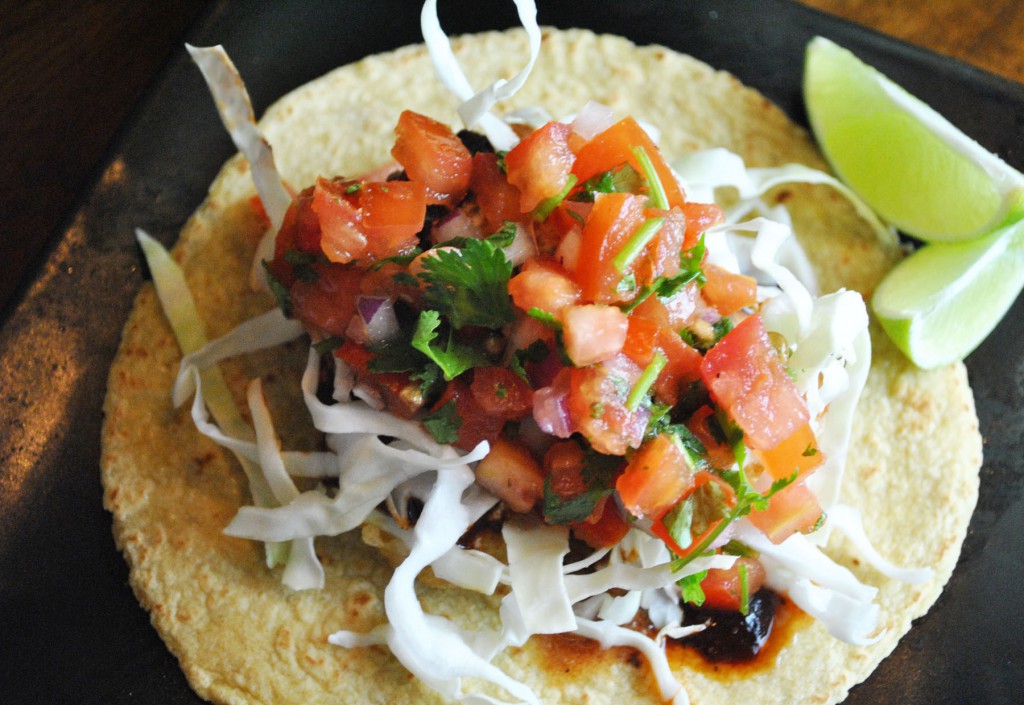 Did I say I make 'mean' tacos? I mean MEEEAAAANNNN.
I moved from San Diego so of course I like my tacos beer battered. Blue moon though. Gotta be Blue moon! (Just kidding. It just happened to be my favorite beer.) And then there are my two secret sauces-white sauce and pasilla chile sauce…Not so secret anymore now~ Crack open your beer and turn on some reggae. Time to have a 'mean' taco night.
Ingredients
1 pound white fish (tilapia or snapper)
Batter: 1 cup flour, 2 Tablespoon cornstarch, 1 teaspoon baking powder,  good pinch of salt, 1 egg, 1 cup beer
White sauce:  1/2 cup greek yogurt, 1/2 cup mayonnaise, 1/2 lime, 1/2 minced jalapeno, 1/2 teaspoon oregano, 1/2 teaspoon cumin, 1/2 teaspoon minced capers, 1 teaspoon cayenne pepper
Pasilla chile sauce: 1 dried pasilla chile, 1/4 cup honey, 2 Tablespoon balsamic vinegar, 1/4 teaspoon cumin,  1 teaspoon oregano, 1 small garlic clove, 1 Tablespoon chopped cilantro,  salt and pepper
Pico De Gallo: 2 big tomatoes, quarter red onion, cilantro, 1 lime juice
Serve with: shredded cabbage, corn tortillas, chopped fresh cilantro
Preparation
1. Fish:  Cut into 2 inch pieces and put them in a bowl then season with salt and pepper (good amount!)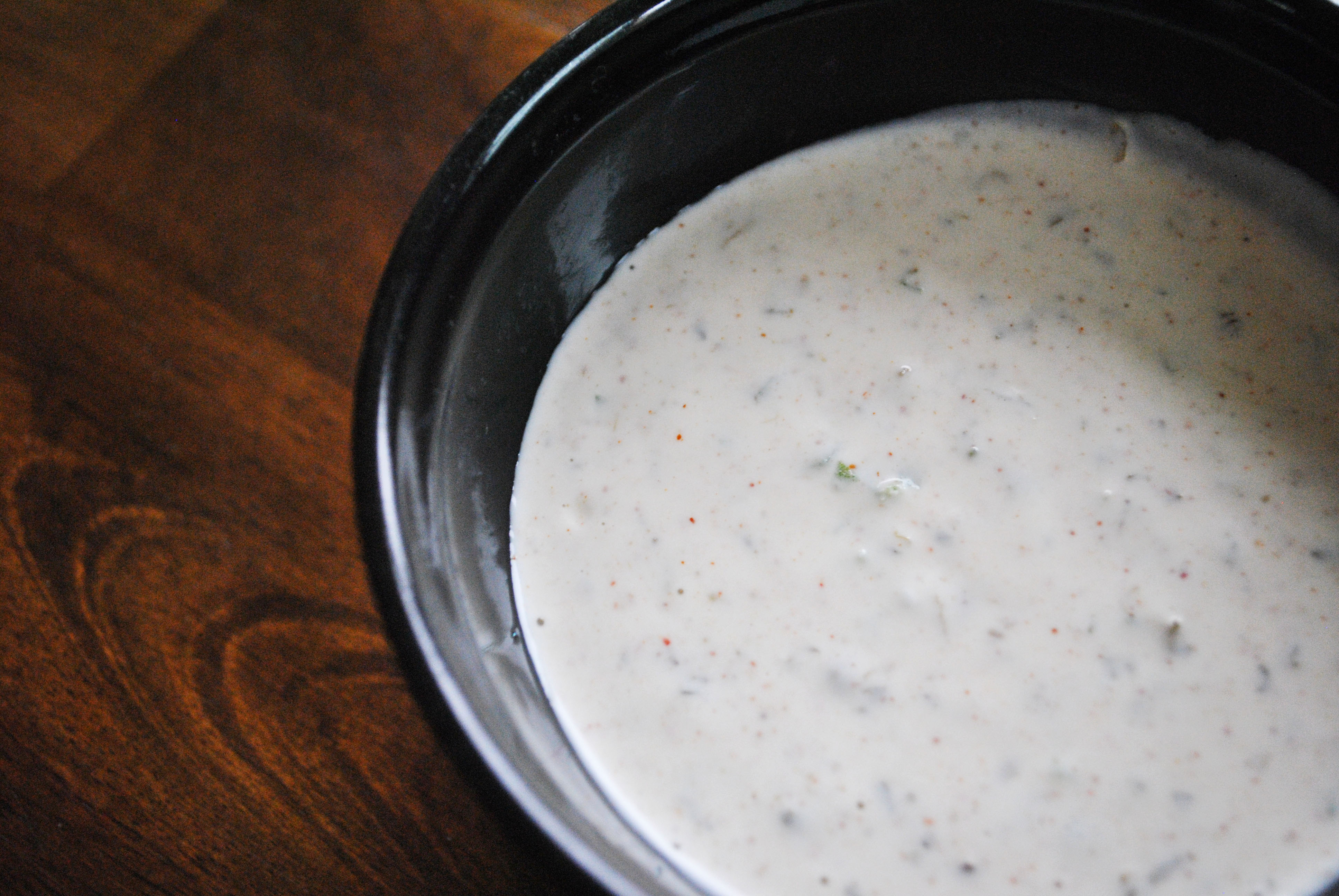 2. White sauce: Mix all the ingredients above! That's it. hahaha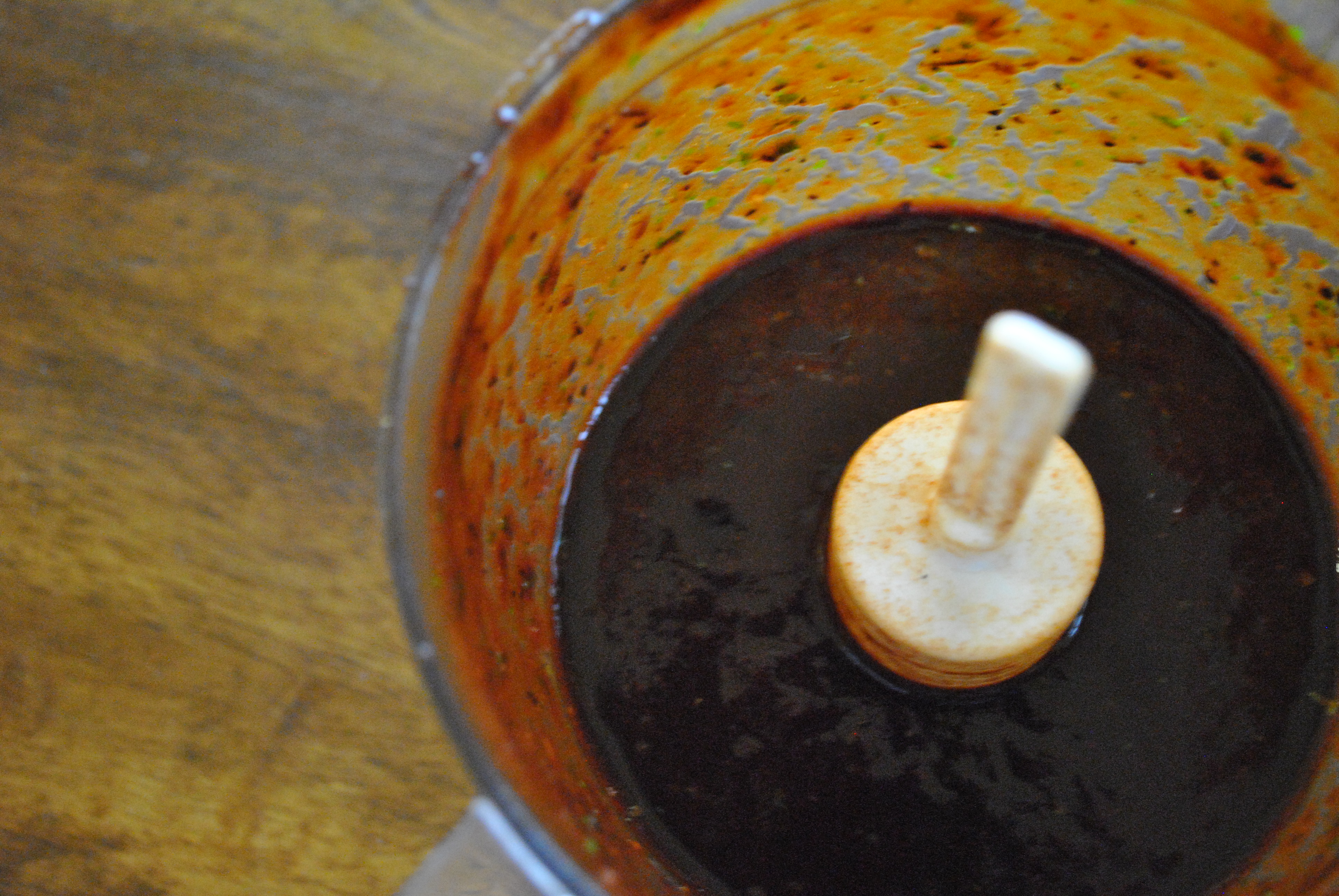 3. Pasilla chile sauce:
4. Toast the chile in a skillet till fragrant for about 1 mins
5. Cover it with hot water and microwave for 1 mins.
6. Transfer the chile (take off the seeds) to a blender, add remaining ingredients. You can add 'chile water' if it's too thick. Puree till desired consistency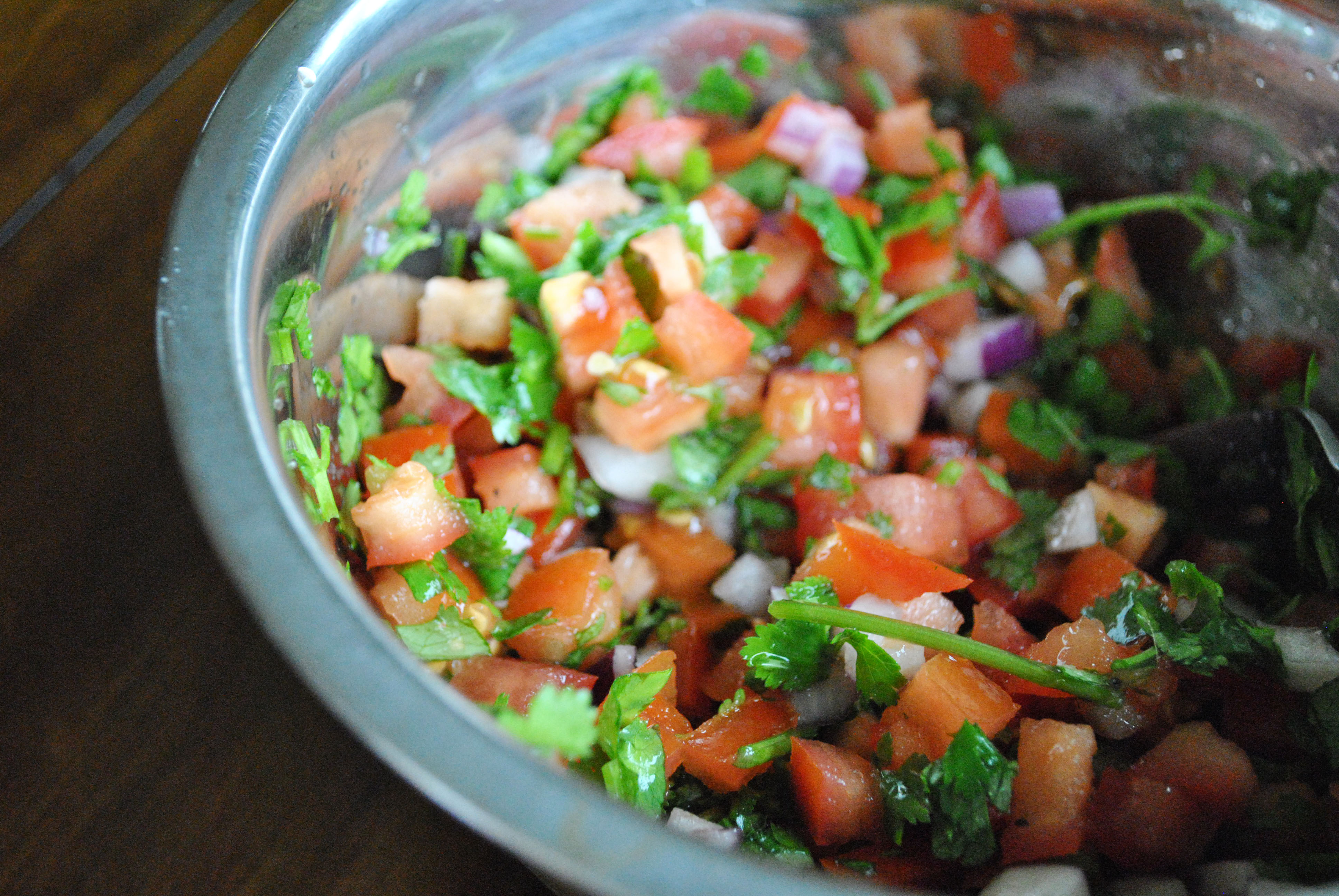 7. Pico De Gallo: Small dice all the ingredient above and mix it all in a bowl. Don't forget salt and pepper.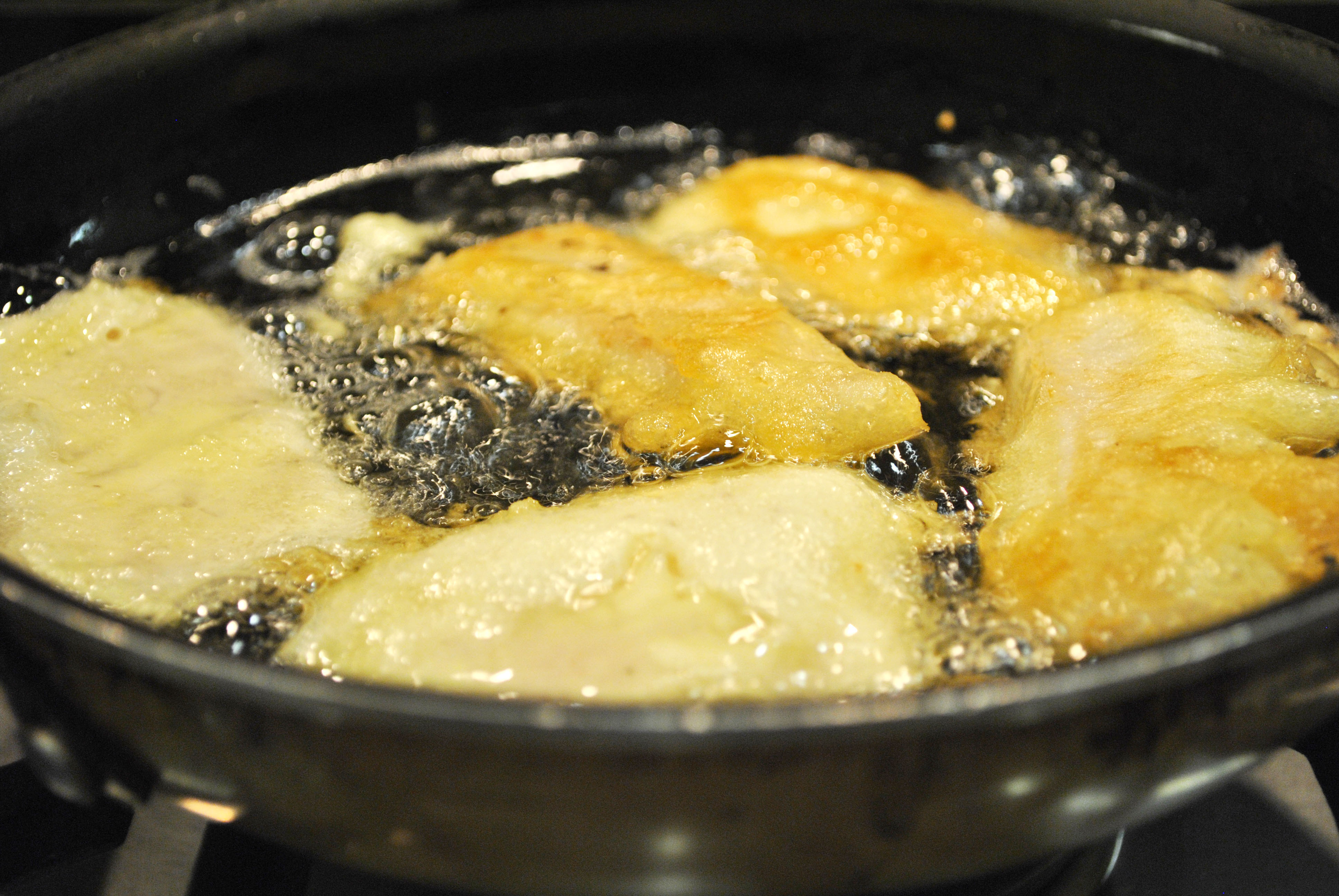 8. Dust fish pieces lightly with flour, Dip into beer batter, and fry until crisp and golden brown. Drain on paper towels.
9. To serve, place fried fish in a warmed tortillas, top with shredded cabbages, pico de gallo and 2 secret sauces, cilantro and squeeze of lime.
(Note: Good tortillas makes a huge difference! Pick a real soft one. Get them fresh at a local mexican market or Traders Joe's corn tortilla is pretty good too . Cover them in a wet kitchen towel and put it in a 200'C oven till warm)