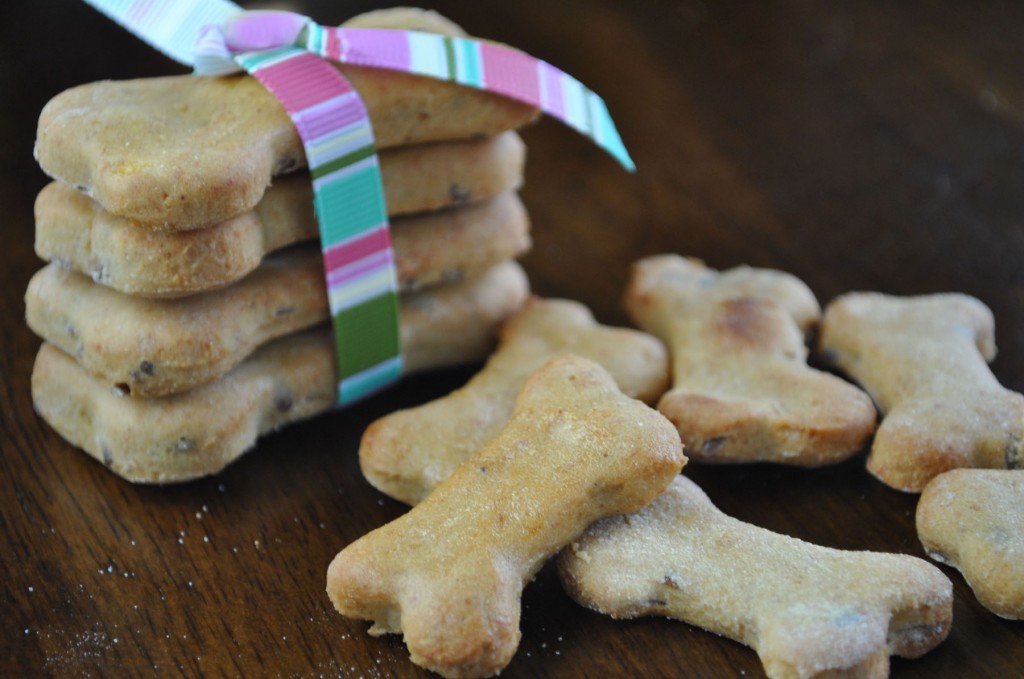 Since we got buggie, my motherly instinct kicked in and I have been making homemade dog treats like crazy…sometimes my husband rolls his eyes when I baby the dog too much…but come on, not like I roasted a whole chicken for my dog. (I would actually)
Peanut butter and banana dog biscuits. Buggie goes crazy over the smell. He makes a circle around the oven and dance. 'Teach, Teach, Teach me how to buggie~~~
I made double batches so I could bring them to the dog shelter where we got buggie from.
Ingredients
1 egg
1/3 cup peanut butter
1/2 cup mashed banana
1 tablespoon honey
1 cup rice flour
1/2 cup wheat germ
1 Tablespoon flax seeds
1 egg, lightly beaten, for brushing
Preparation
1. Mix all the ingredients together.
2. Turn dough out onto a floured board and roll to 1/4 inch thick. Cut into desired shapes with a cookie cutter. Brush tops with egg wash.
3. Bake till light brown at 300'F